>

Verizon Media Expands and Strengthens its Global In-Game Advertising Opportunities with Anzu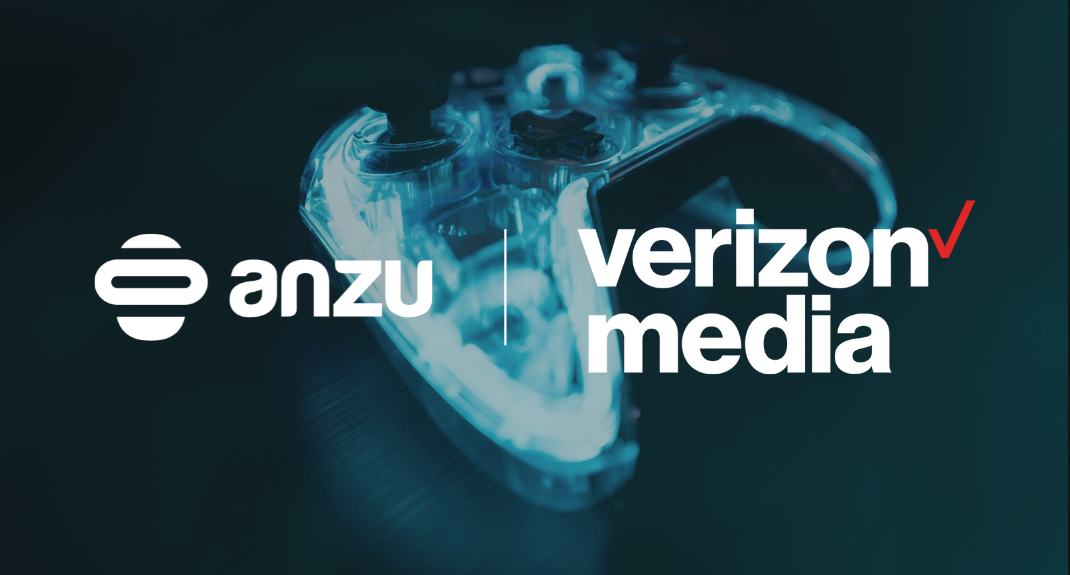 Verizon Media Expands and Strengthens its Global In-Game Advertising Opportunities with Anzu
Anzu.io, the world's most advanced in-game advertising platform, announced today a global deal with media technology company Verizon Media, which houses a trusted ecosystem of premium brands and industry-leading technology platforms.

Anzu's platform gives media buyers the ability to drive brand awareness through unintrusive in-game ads that reach the thriving and diverse global gaming and esports community. Anzu's fully blended in-game video and banner ad placements are served in brand-safe environments across mobile, PC, and console games, bringing scale to the in-game advertising industry.
Verizon Media has established itself as a forward-thinking media brand that provides its clients with access to next-generation advertising opportunities across established and emerging platforms and channels. Its already strong foothold in the gaming industry will be bolstered by the partnership with Anzu.
Verizon Media advertisers will benefit from Anzu's exclusive partnership with popular game publishers Vivid Games, Toplitz Productions, Axis Games, Lion Castle, Unfinished Pixel, Caipirinha Games, and more. Clients will also be able to connect in-game with Xbox gamers as Anzu is the only platform of its kind licensed under the Xbox Tools and Middleware program.
"Our new partnership with Verizon Media is a testament to Anzu's platform and strengthens our position as a leader in the in-game advertising industry. We are pleased to welcome Verizon Media advertisers to our platform and provide them with exclusive opportunities to deliver their campaigns to a growing and receptive gaming audience."

- Yaniv Rozencweig, Director of Business Operations, Anzu
"We are continually looking for new partnerships that help connect our advertisers and media partners to premium, engaged audiences through creative campaigns and innovative context and formats. We see an increasing demand for in-game advertising opportunities from clients across our global markets. This partnership with Anzu continues to build out our strong gaming credentials, supplying our ecosystem with even more premium advertising opportunities."

- Kristiana Carlet, VP International Sales, Verizon Media
SIGN UP FOR OUR NEWSLETTER