>

Two More Prizes Up For Grabs As Anzu Shortlisted At Digiday Media Awards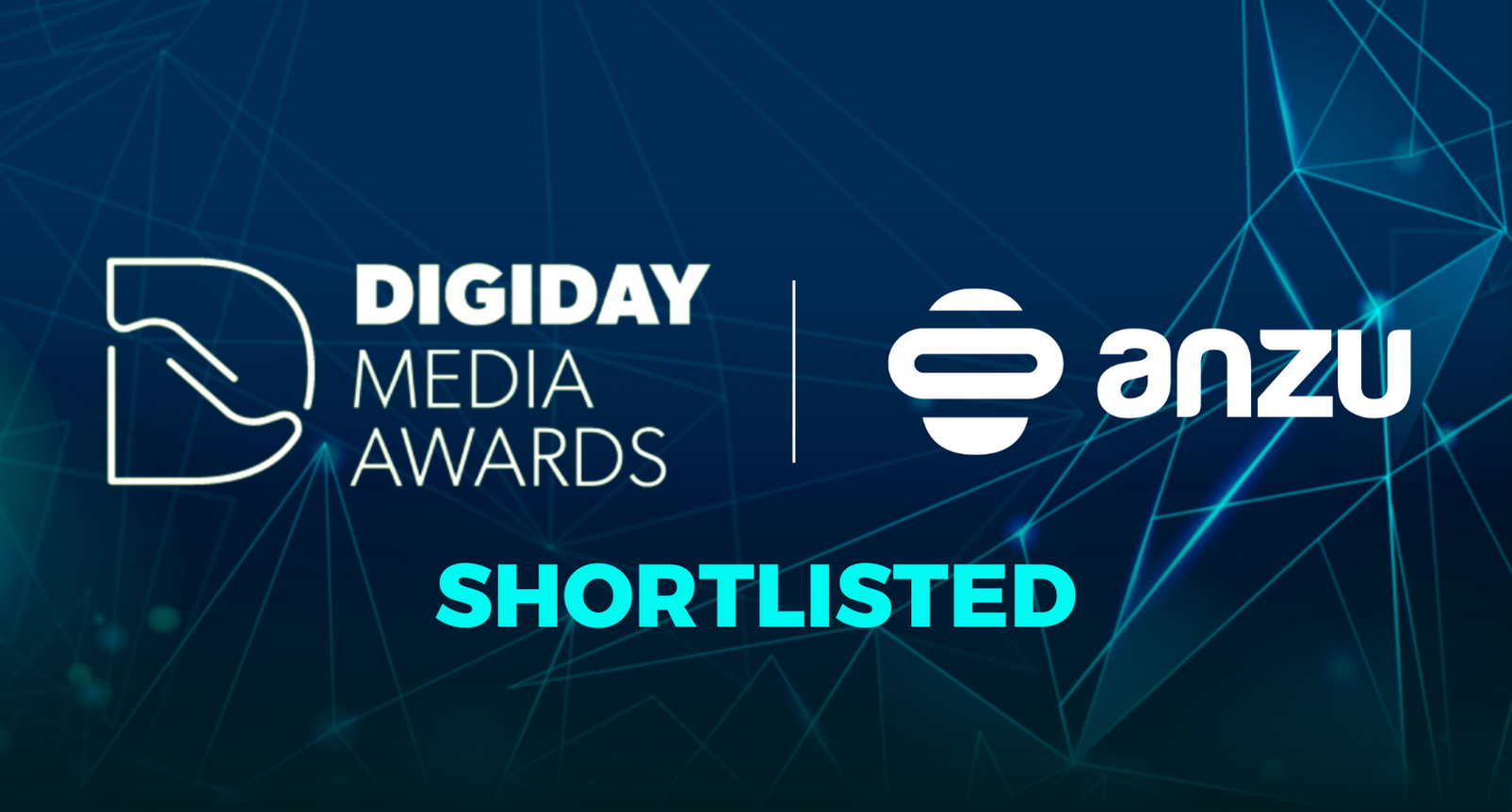 Two More Prizes Up For Grabs As Anzu Shortlisted At Digiday Media Awards
Just days after being shortlisted at IAB Europe's MIXX Awards, Anzu has also been shortlisted for two categories at the prestigious Digiday Media Awards.

Celebrating innovation and excellence in marketing, digital media, and advertising from around the world, the final results and winners will be virtually announced on June 30, 2022.
Anzu was shortlisted for the Best Ad Tech Platform category alongside CafeMedia, DeepIntent, Clinch, Teads, and Xandr, as well as the Best Digital Product Innovation category, joined by EX.CO, First Media, Godfrey Dadich Partners, Ford and Humanz.
"We are so excited to be nominated for Best Ad Tech Platform and Best Digital Product Innovation at the 2022 Digiday Media Awards! It has already been an excellent year for Anzu, from our latest funding round success and partnerships with industry leaders like NBCUniversal and HTC, to launching our first-to-market viewability measurement with MOAT. Adding these awards to our roster would be the icing on the cake!"

- Natalia Vasilyeva, VP Marketing, Anzu
Anzu works with many of the globe's leading brands and agencies including WPP, Dentsu, PepsiCo, Vodafone, Samsung, American Eagle, and Klarna. The win comes at a busy time for Anzu, having just announced its latest funding round with support from new investors NBCUniversal and HTC, and having just launched the first-to-market viewability measurement with Oracle MOAT to help advertisers feel more confident in their in-game buys.

As well as the recent nomination for the IAB Europe MIXX Awards 2022, Anzu has also won the Best Tech Partner In Digital Advertising category at The Drum Awards and received nominations as finalists for both Best Tools Provider and Best Service Provider at The Pocket Gamer Mobile Games Awards 2022.


Find the full list of finalists and categories from Digiday Media Awards 2022 here.


SIGN UP FOR OUR NEWSLETTER