>

Anzu Granted Patent For Advanced Ad Tracking Tech To Measure Viewability in 3D Environments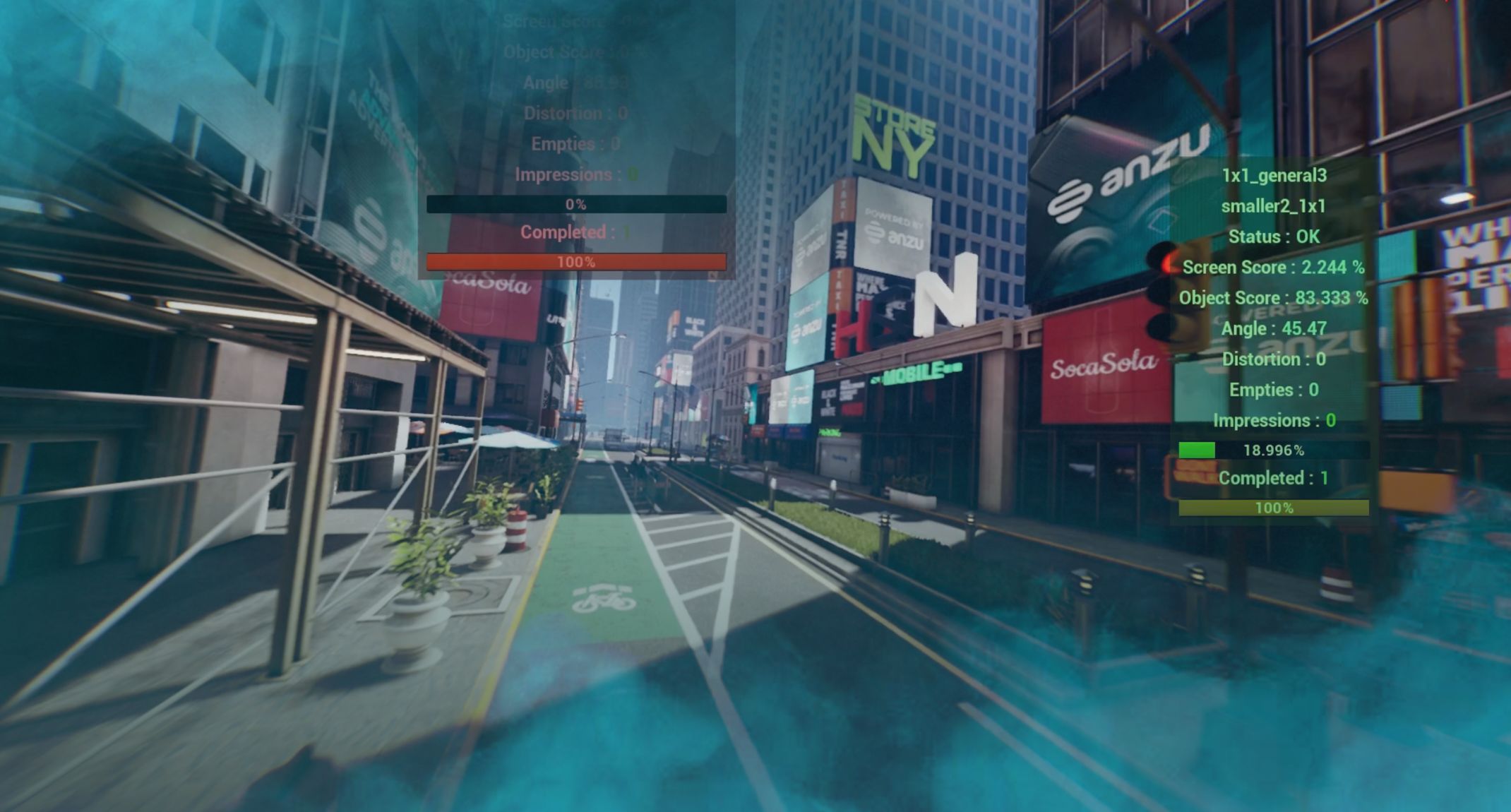 Anzu Granted Patent For Advanced Ad Tracking Tech To Measure Viewability in 3D Environments
Anzu has been granted a patent by the United States Patent and Trademark Office for its innovative ad tracking technology, compliant with new in-game advertising standards and third-party brand safety solutions.
The global in-game advertising platform, Anzu.io, has been granted a patent for its ad tracking technology which measures viewability in 3D environments. The ground-breaking technology works across multiple gaming platforms, including consoles, of which Anzu is the only ad tracking engine to monitor ad campaigns. The patent and Anzu's technology are also compliant with the updated MRC and IAB intrinsic in-game advertising guidelines.

The patent deals with a new mechanism for determining the viewability score of objects displayed on a screen, the key building blocks for intrinsic in-game ad measurement. Anzu's 3D ad tracking engine measures intrinsic ads in dynamic gaming environments across all major platforms and devices multiple times per second using a combination of mathematical and geometrical calculations and physics.

In addition to measuring viewable impressions and other standard MRC metrics, the 3D ad tracking engine collects unique data points about intrinsic in-game ad placements and their lifecycle, including average screen coverage, occlusions, virtual world position, and orientation in relation to user view. This data is combined with conversion and session data to create robust data models, used to help optimize the delivery of campaigns and provide media value to advertisers.
"We started developing our ad tracking engine over five years ago. We've continued to enhance and invest in it, as we understand that for Anzu to succeed and for gaming to become a recognized advertising category, advertisers need an efficient and transparent way of measuring intrinsic ads, as well as a means of comparing them with common ad formats. This technology is highly significant because it provides advertisers with an efficient way to calculate viewable impressions in compliance with the new guidelines while meeting the stringent technical requirements of AAA game publishers."

— Ben Fenster, Co-Founder and CPO, Anzu
The granted patent 11,260,299, named "An Object Viewability Determination System and Method," is part of Anzu's drive to improve viewability, attention metrics, and data available to advertisers when running in-game ads. It is also part of a wider stance from Anzu to meet the industry needs and ensure marketers have access to standardized viewability metrics in-game that can be relied upon. Anzu has several more patents pending approval as it continues to build tools that will allow more companies to take advantage of the in-game opportunity.

Thanks to partnerships with IAS and Oracle Moat, both providers can measure the data gathered from Anzu's patented tech in real-time, efficiently giving brands 3rd-party measured data across platforms.

"Marketers are increasing their gaming ad spend as the medium continues to grow and reach new audiences. Our work with Anzu delivers in-game measurement and transparency to marketers investing in this burgeoning space, equipping advertisers with a clearer picture of the quality of their media and positioning the medium for even greater expansion in 2023."

— Tom Sharma, Chief Product Officer, IAS
"Gaming is one of the fastest growing areas in media, and the rapid advancement and integration of third-party measurement and technological innovation is bringing new levels of efficiency and transparency to the space. Anzu's solution for 3D viewability represents another critical step toward helping marketers fully understand the impact and value of their gaming media spend."

— Joe Cady, Executive Vice President of Advanced Advertising & Partnerships, NBCUniversal
This article was originally published on January 18, 2023 on VentureBeat.
SIGN UP FOR OUR NEWSLETTER