>

Azerion and Anzu Partner to Make Blended In-Game Advertising Programmatically Available to Advertisers Globally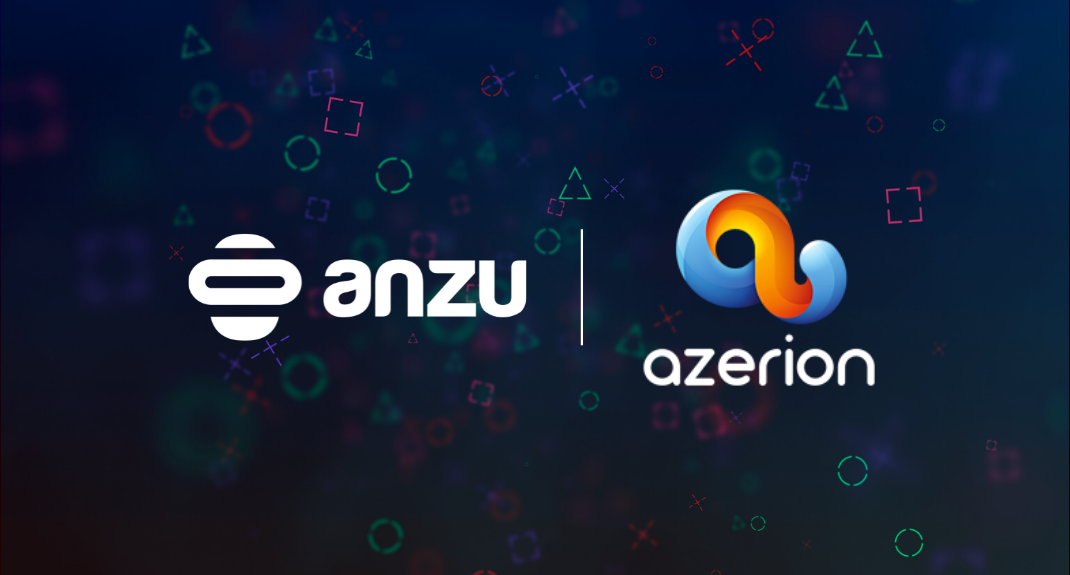 Azerion and Anzu Partner to Make Blended In-Game Advertising Programmatically Available to Advertisers Globally
Anzu.io, the world's most advanced in-game advertising platform, announces a new partnership with Azerion, a leading pan-European digital gaming and monetization platform that offers casual and social games and videos, as well as digital marketing services for both publishers and advertisers.

Azerion will now offer Anzu's market-leading blended in-game advertising solution across the world through its proprietary programmatic platform; Improve Digital, generating more than 1.6 trillion transactions per month.

The integration with Anzu's in-game advertising platform will give Azerion's advertisers the ability to programmatically serve IAB-recognized in-game video and banner ads at scale across mobile, PC, and console platforms. Fully GDPR, COPPA, and CCPA compliant, Anzu's innovative SDK technology is integrated into games and delivers high-quality direct traffic with full control over ad placements and first-party data.
In an effort to boost advertiser confidence in gaming as a media channel and to show its value, Anzu has brought existing digital marketing standards in-game, together with advertising giant WPP. Anzu partners with trusted AdTech providers such as Moat, Comscore, Nielsen, and Kantar to ensure fraud-free and brand-safe environments and to measure ad viewability, brand lift, and audience verification. A recent pilot with Cheq showed an increase of 23% in ad viewability using Anzu over traditional 2D digital advertising. Clients include top global brands American Eagle; 7-Eleven; Samsung; and Vodafone, alongside game studio giants Ubisoft, Virtuverse, Lion Castle, and Vivid Games.
Azerion already has a strong foothold in the gaming industry, with an extensive and diverse catalog of more than 16,000 game titles attracting in excess of 1.5bn content views per month. The company offers safe and valuable ad placement (display ads, video, rich media, mobile web, and in-app) around its owned inventory. By partnering with Anzu, Azerion adds a new dimension to its offering by providing a scalable solution for advertisers to seamlessly blend their ads into gaming environments, reaching the vast and diverse gaming audiences in an alternative way.


"Entertainment has become central to people's lives and it is mostly taking place online. Our vision is to make digital entertainment better, safer, and more reliable for our stakeholders. That way everyone can enjoy the basic human need to play in a carefree environment, and advertising and publishing businesses can thrive. Anzu is a great partner for us to help make this happen."

- Daan Boekestein, VP AdTech, Azerion
"Combining Anzu's technological prowess in the gaming and esports space with NBCUniversal's client reach and advanced advertising solutions, together we can reinvent the future of in-game advertising with brand safety and creativity at the forefront.

Anzu understands the importance of integrated advertising and by working directly with video game publishers, NBCUniversal can help marketers create engaging content that enhances the gamers' world."

- Yaniv Rozencweig, Director of Business Operations, Anzu
SIGN UP FOR OUR NEWSLETTER