>

Anzu Named Best Ad Tech Platform at the Digiday Media Awards Europe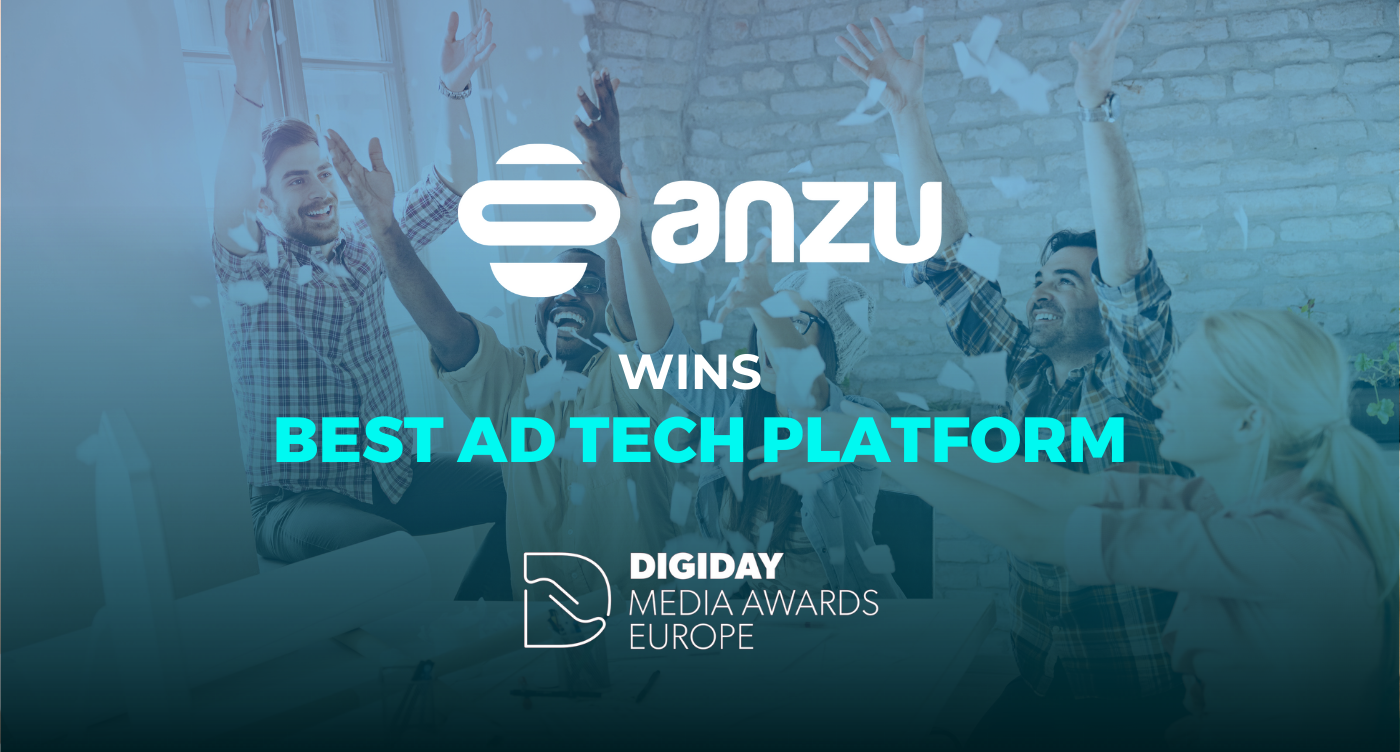 Anzu Named Best Ad Tech Platform at the Digiday Media Awards Europe
Anzu beats off stiff competition to be named Best Ad Tech Platform 2022 at the Digiday Media Awards Europe. The awards celebrate innovation and excellence in marketing, digital media, and advertising within Europe.

Today, Anzu was announced as the Best Ad Tech Platform during a live-streamed ceremony from Digiday HQ.

The Best Ad Tech Platform award recognizes a platform that has most successfully helped publishers meet set goals. Anzu was up against Influencity, Nano Interactive & The UK Government, Outbrain, Teads, and Unruly.


"I'm thrilled that Anzu has been named Best Ad Tech Platform for 2022. I'm extremely proud of all our team members who work tirelessly every day to help Anzu offer the best-in-class service to our clients. This is a huge win and testimony to the hard work and dedication of everyone at Anzu."

- Itamar Benedy, Co-Founder and CEO, Anzu
Head here to watch Anzu and all the other winners being announced.
SIGN UP FOR OUR NEWSLETTER