>

AdKaora and Adgage Strike Exclusive Multi-Platform Partnership with Anzu to Bring Intrinsic In-Game Ads to More Advertisers in Italy, Spain, and Portugal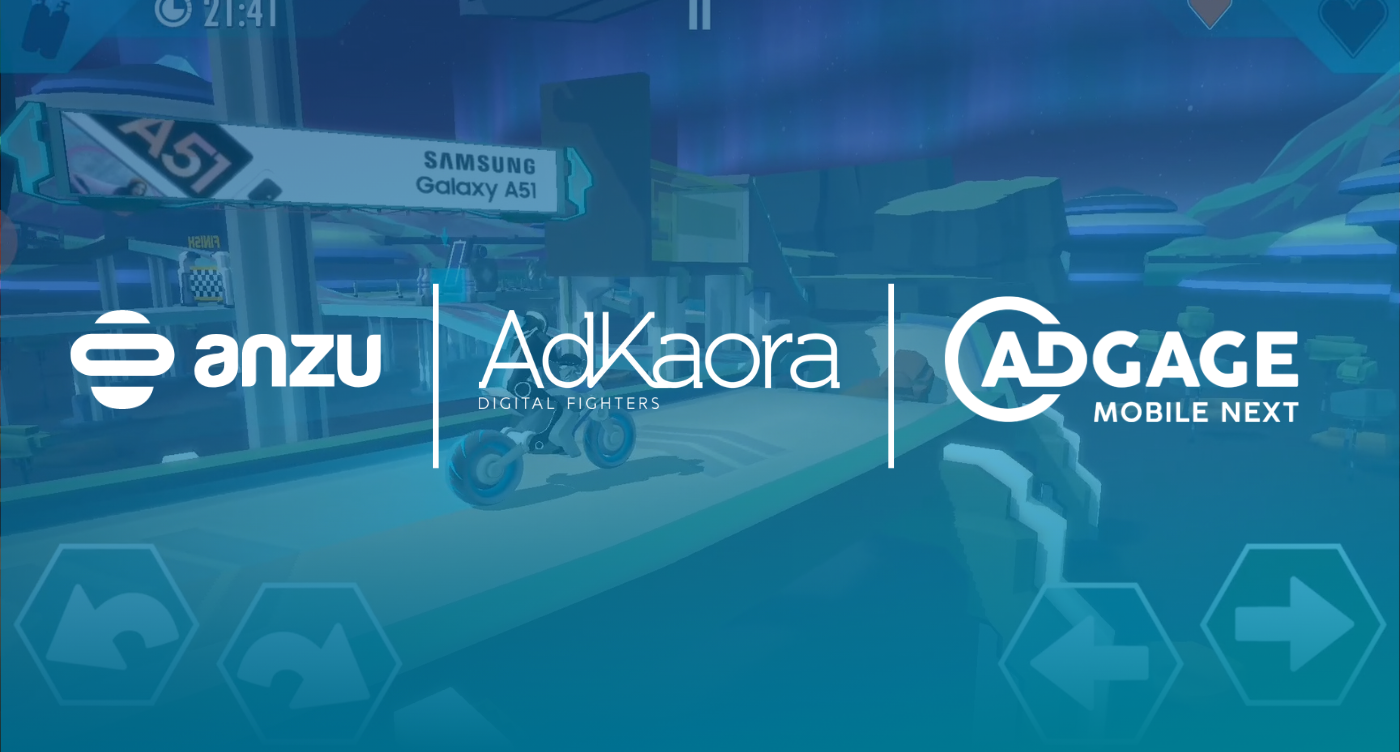 AdKaora and Adgage Strike Exclusive Multi-Platform Partnership with Anzu to Bring Intrinsic In-Game Ads to More Advertisers in Italy, Spain, and Portugal
AdKaora, a digital agency specializing in user-centric mobile advertising and proximity marketing, Adgage, a Spanish company specializing in mobile advertising and partially acquired by Mondadori at the end of 2021, and Anzu.io, the world's most advanced in-game advertising platform, have signed an exclusive partnership in the Italian, Spanish, and Portuguese markets to enhance the Mondadori Group's offering with intrinsic in-game advertising.
AdKaora and AdGage have joined forces with Anzu to help more advertisers seize the unique opportunity to reach a vast target audience of gamers and gaming fans. This gives these companies the edge by anticipating the new communication opportunities that have emerged with the explosion of gaming and metaverse.

Now post-pandemic, the gaming phenomenon has exploded: the global gaming audience has expanded to 3.24 billion people, covering all age groups and nationalities. Accessing such a lean-forward target audience, with very little 'second-screening' or distractions from other media, is one of the main incentives that increasingly drives brands to allocate more of their budgets to in-game advertising strategies.

Anzu boasts the world's most advanced in-game advertising solution available across mobile, PC, consoles, and gaming metaverses, with IAB-recognized, highly immersive formats and an expansive gaming inventory, including exclusive AAA titles from the world's leading game studios like Ubisoft, Razor Edge Games, and Saber Interactive.

The company has also been named Best Ad Tech Platform at the Digiday Media Awards Europe 2022 and Best Tech Partner at 2022's Drum Awards. Anzu's patented 3D ad tracking engine and a full suite of integrations with third-party vendors, including Oracle Moat and IAS, provide first-to-market viewability measurement for in-game ads for direct and programmatic campaigns across platforms. Playing a large part in establishing the new Intrinsic In-Game Measurement Guidelines with IAB and MRC, Anzu's efforts mean that advertisers have never had more confidence to invest in the in-game advertising medium.
Anzu also provides a gateway for many brands to activate advertising campaigns through gaming metaverses, presenting brands with a unique opportunity to reach a very young, fast-growing audience through multiple unique experiences.
"There's never been a more exciting time for brands to enter gaming as an advertising space. With over 50 million gamers in Italy, Spain, and Portugal collectively, the audience is there, and advertisers have the opportunity to reach them right now. We're delighted to partner with AdKaora and AdGage to broaden the horizons of brands and refresh their campaigns with the possibility of intrinsic, brand-safe, and attention-grabbing in-game ad campaigns."

— Stephanie Lublinski, Head of Partnerships (Emerging Markets), Anzu
AdKaora and Adgage have already been launching in-game ad projects with Anzu that have helped to strengthen brand awareness, visibility, and key KPIs while running in an environment with high brand safety guarantees. Data from HUMAN recently showed that out of 579M events, Anzu's IVT averaged out at 0.36% on mobile and 0.11% on PC, reaffirming that its in-game ad formats have much lower fraud rates than other forms of digital advertising.
"Video games today generate twice the revenue, in economic terms, of the film and music industries combined, making it a fast-growing form of entertainment with 15 million players in Italy. Because of this, the demand for communicating within the gaming world is increasingly high. For AdKaora to decisively enter a market is to do so with the best possible proposition, and with Anzu it was "game, set and match" at the first sight. We are happy to work with them, and in parallel with los hermanos of AdGage, to develop multi-country projects given the exclusive Italy, Spain and Portugal and develop innovative projects for brands, creating an ecosystem suitable for this type of advertising. Spoiler alert: the integration of Dakar, one of the most played driving simulation games in the world, with Anzu on consoles as well."

— Davide Tran, CEO, AdKaora
This article was originally published on September 21, 2022 on The Drum.
SIGN UP FOR OUR NEWSLETTER