>

EMPIRE Leverages In-Game Advertising Within iOS's #1 Sports Game To Bring Afro Pop Artist Kizz Daniel To Soccer Fans During The FIFA World Cup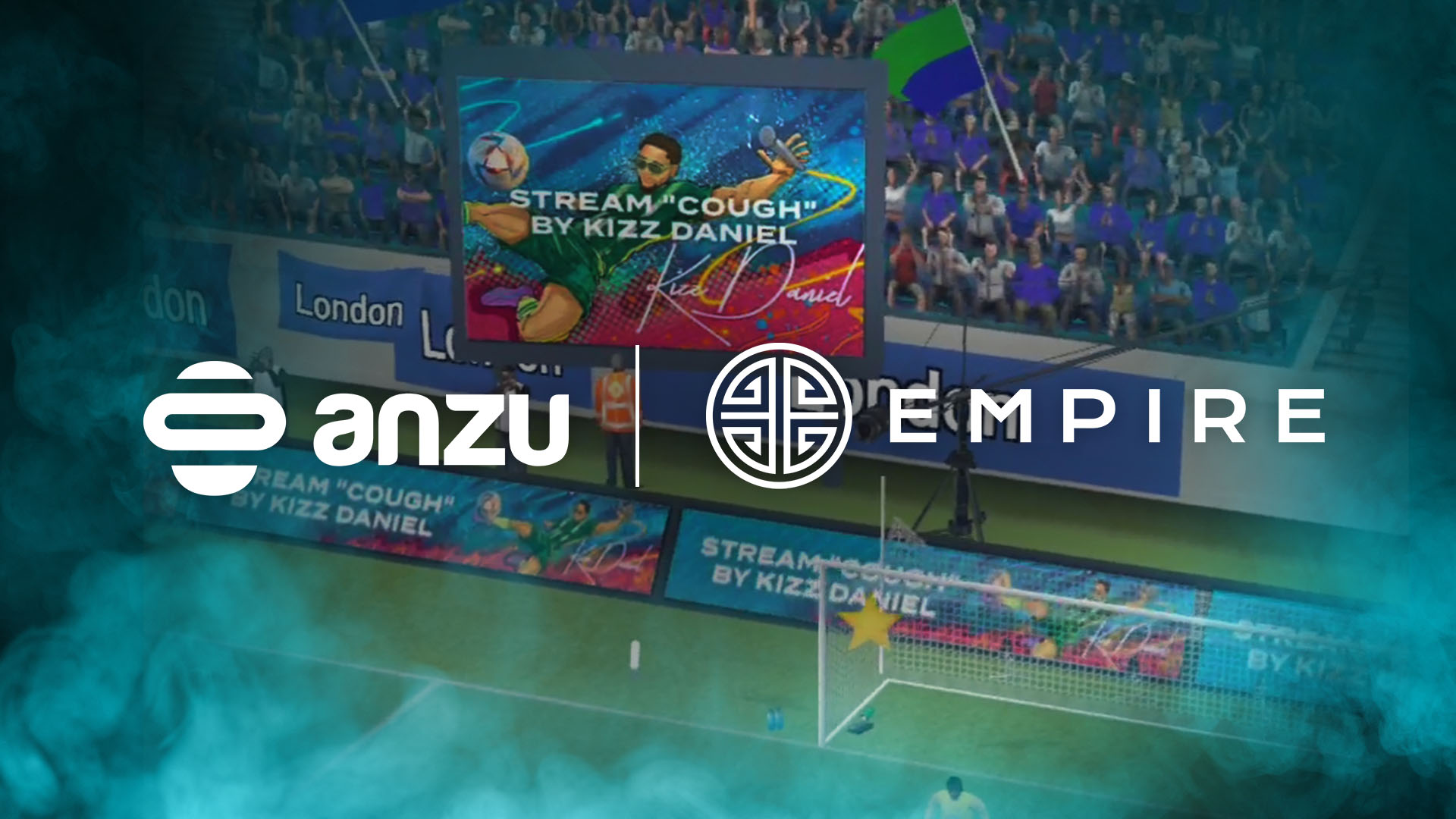 EMPIRE Leverages In-Game Advertising Within iOS's #1 Sports Game To Bring Afro Pop Artist Kizz Daniel To Soccer Fans During The FIFA World Cup
US record label EMPIRE uses in-game ads within the hit mobile title Soccer Super Star to bring Kizz Daniel's latest track to soccer fans during the FIFA World Cup.
American independent record label EMPIRE partnered with the world's most advanced in-game advertising platform Anzu.io to reach gamers during the FIFA World Cup with an ad campaign for Afro-pop artist Kizz Daniel's latest single, "Cough".
Kizz Daniel became synonymous with soccer after performing at the FIFA World Cup. Off the back of this success, his record label EMPIRE launched a cross-channel campaign to promote his new single, which he performed live in Qatar to a packed stadium of soccer fans, by tapping into the excitement of the global competition.
As gaming was part of the marketing mix, Anzu helped EMPIRE to tap into Soccer Super Star, a mobile game ranked number one in the sports games category on iOS and boasts over a million monthly active users globally (Newzoo). There's an established synergy between music and sports gamers, with Comscore data showing that players of Soccer Super Star are up to 30 times more likely to visit music-related websites, which made it a perfect fit for EMPIRE to leverage Kizz Daniel's performance.
Using Anzu's geo-targeting capabilities, EMPIRE was able to serve the in-game ads to players within countries that were competing in the quarter-finals of the tournament. Intrinsic in-game advertising is already known for high attention and viewability levels, and this campaign was no exception, achieving a 99.91% in-view rate measured by Oracle Moat.
"We previously worked with Anzu on a campaign for another artist Babyface Ray and saw huge success and interest from players for his music. When we learned that Anzu was able to bring our latest campaign to the most popular sports title on iOS and allow us to hone in on our target audience of World Cup fans, working with them again was a no-brainer."

— Peter Kadin, SVP Marketing, EMPIRE
"Using gaming as an extension of a real-world campaign or experience is nothing new, especially in sports games, as we are used to seeing ads in these environments in the real world, and in-game advertising allows advertisers to bring their campaigns to stadiums, courts, and arenas, enhancing game realism. However, this campaign was unique because it allowed us to help EMPIRE tap into the excitement of the FIFA World Cup and expose an overlap between sports and music fans."

— Natalia Vasilyeva, EVP Marketing & Strategy, Anzu
SIGN UP FOR OUR NEWSLETTER