>

Anzu Steps Up Its Advertising Operation In The States, Expanding Its US Office With Strategic Hires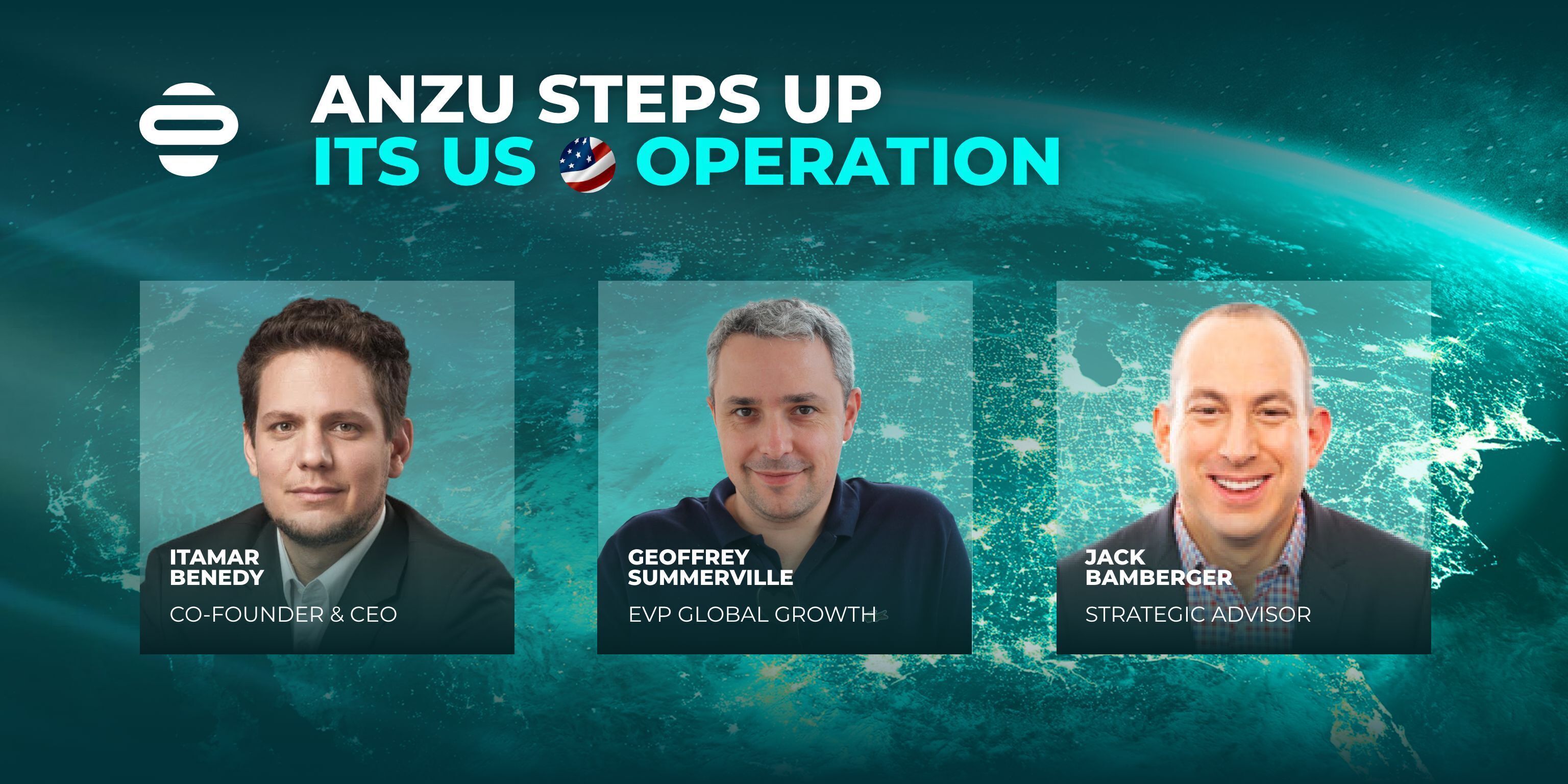 Anzu Steps Up Its Advertising Operation In The States, Expanding Its US Office With Strategic Hires
Anzu.io, the world's most advanced intrinsic in-game advertising platform, has today announced further plans to grow its US business.
As part of the push, Anzu's Co-Founder and CEO, Itamar Benedy, has relocated to New York to join a growing team that includes Geoffrey Summerville, Anzu's new EVP Global Growth, and Jack Bamberger, who has joined as a Strategic Advisor. The company has also made its first Chicago hire in Alex Greaner as Senior Account Executive and is hiring for many more senior US-based positions.
"In-game advertising, omnichannel by nature and woven directly into the social fabric of contemporary culture, is poised for tremendous growth in the next few years. I'm excited to be part of a company that delivers premium ad experiences and am excited to help advertisers in the region leverage the huge opportunity gaming presents".

— Geoffrey Summerville, EVP Global Growth, Anzu. Summerville is a 20-year agency veteran, having held senior leadership positions at Havas, WPP, IPG, Publicis, and Horizon.
"With over 188M gamers, the largest revenue market for gaming, and home to the globe's leading advertisers, the US has become a core focus for us. As we grow our team in the region, I'm looking forward to helping many more advertisers leverage our platform to connect with the global gaming audience through our award-winning non-disruptive ad placements that complement and enhance the gameplay."

— Itamar Benedy, Co-Founder & CEO, Anzu. Benedy has recently moved to New York to spearhead the company's US expansion.
As well as the new hires, Anzu has appointed Jack Bamberger as its latest Strategic Advisor. As Global Chief Revenue Officer at Captify and having held senior leadership roles at Amobee, Verizon Media, Dentsu, WPP, and Time Warner, Bamberger will bring over 20 years of expertise to Anzu from a successful career within digital and traditional media.
"Throughout my career, I have always been passionate about working with game-changing businesses and believe that Anzu's best-in-advertising gaming technology is THE platform the industry has been waiting for. Gaming is bigger than the film, TV, and music industries combined, and the opportunity to reach an engaged and captivated audience is unlike anything that's come before. I'm thrilled to have the opportunity to join Anzu as a strategic advisor and join them on this exciting journey".

— Jack Bamberger, Strategic Advisor, Anzu.
Many of the globe's biggest brands already use Anzu's solution, including American Eagle and Samsung, which has a number of prominent US investors, including NBCUniversal and the Chicago Cubs. It has also scooped several awards wins in the US for its advanced technology and player-friendly approach. Its latest win was last month in NYC, where it was awarded Best Seller-Focused Technology at the AdExchanger Awards.
SIGN UP FOR OUR NEWSLETTER