>

Exploring The Future Of Gaming and Entertainment with Riot's Marc Merrill & Anzu's Itamar Benedy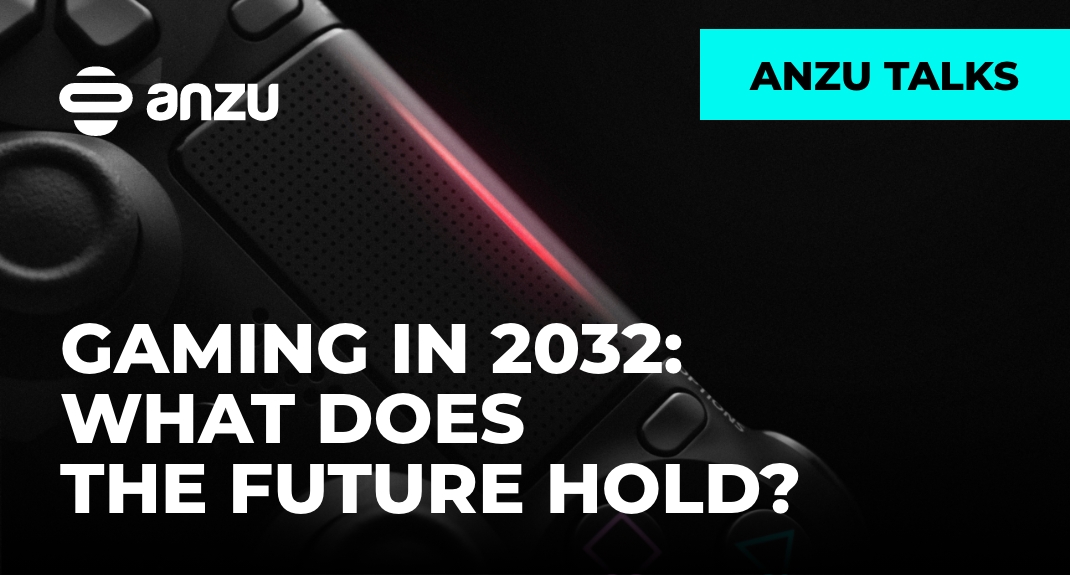 Exploring The Future Of Gaming and Entertainment with Riot's Marc Merrill & Anzu's Itamar Benedy
Ever noticed gaming content spreading into other media? Cyberpunk 2077's Edgerunners series making its way to Netflix is just one of the most recent development in a spate of gaming IPs spreading their wings to the furthest corners of entertainment.
The blending of entertainment mediums isn't limited just to Netflix, either — popular movies featuring iconic gaming legends including Detective Pikachu, Sonic The Hedgehog, and next year's new Mario movie have garnered enormous attention and excitement from gaming fans and wider audiences alike.
To look further into this phenomenon, Anzu's CEO & Co-Founder Itamar Benedy caught up with Riot Games' Co-Founder & President of Games, Marc Merrill to get a better picture from the gaming studio behind League of Legends and its Emmy award-winning Netflix spinoff series, Arcane in the latest Anzu Talks webinar. A series created to engage industy leaders in coversations around important topics related to gaming and advertising.
Why is there such a crossover between entertainment and gaming?
"With the success of something like Arcane or Sonic The Hedgehog 2, think about it as an 'IP affinity funnel'," said Merrill. "A new medium like Arcane will expose the League of Legends universe to a much broader audience that can enjoy it even if they don't play multiplayer online battle arenas, PC games, or Wild Rifts on mobile."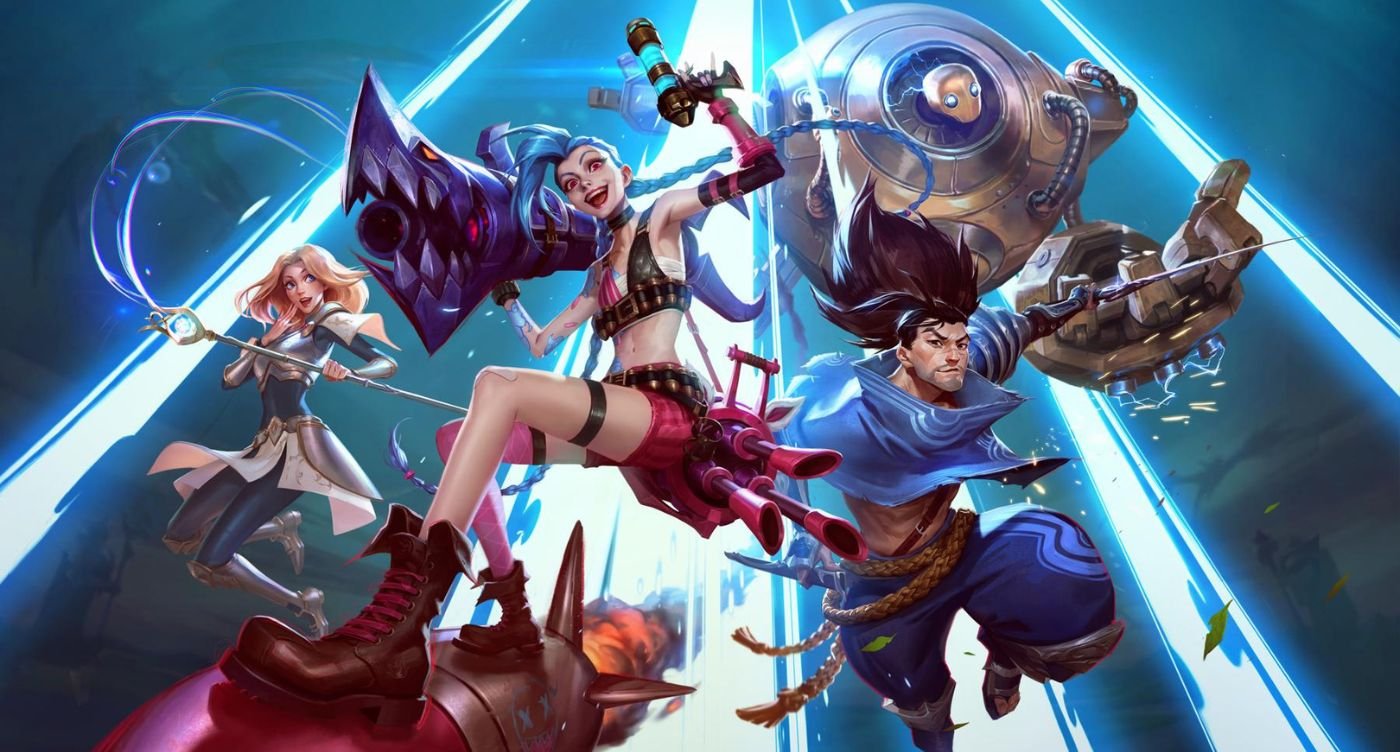 He went on to say that if new audiences have had a great experience of Arcane, for instance, they would be more likely to engage with Riot the next time the studio released a new type of gaming content.
"We're always trying to find the win-win-win alignment of interest scenarios, but it starts with the creation of great things." Merrill further explained that gaming is no longer something to be embarrassed about, including incredible storytelling not just within TV and film, but also in games themselves, relating that there are now companies that make incredible games that are great storytelling vehicles.
"The more companies that deliver great experiences, the more they elevate our medium in a way that a broader audience can appreciate the craftsmanship and the artistry that goes into it, which is then helpful for players because there's less stigma attached with people choosing to engage in it deeply." By creating fresh new content related to gaming IPs, Merrill concluded, it helped to remove the negative stigma associated with gaming felt from various aspects of society.
How did Riot Games navigate taking League to TV with Arcane?
Benedy began by asking Merrill how Riot Games treats different audiences across different mediums when considering crossovers between the same Arcane and League of Legends fandom. "There's a lot of similarity to your characters and what's happening from the gaming perspective," explained Benedy, "but still, it's a more passive experience in watching a series than being active and playing."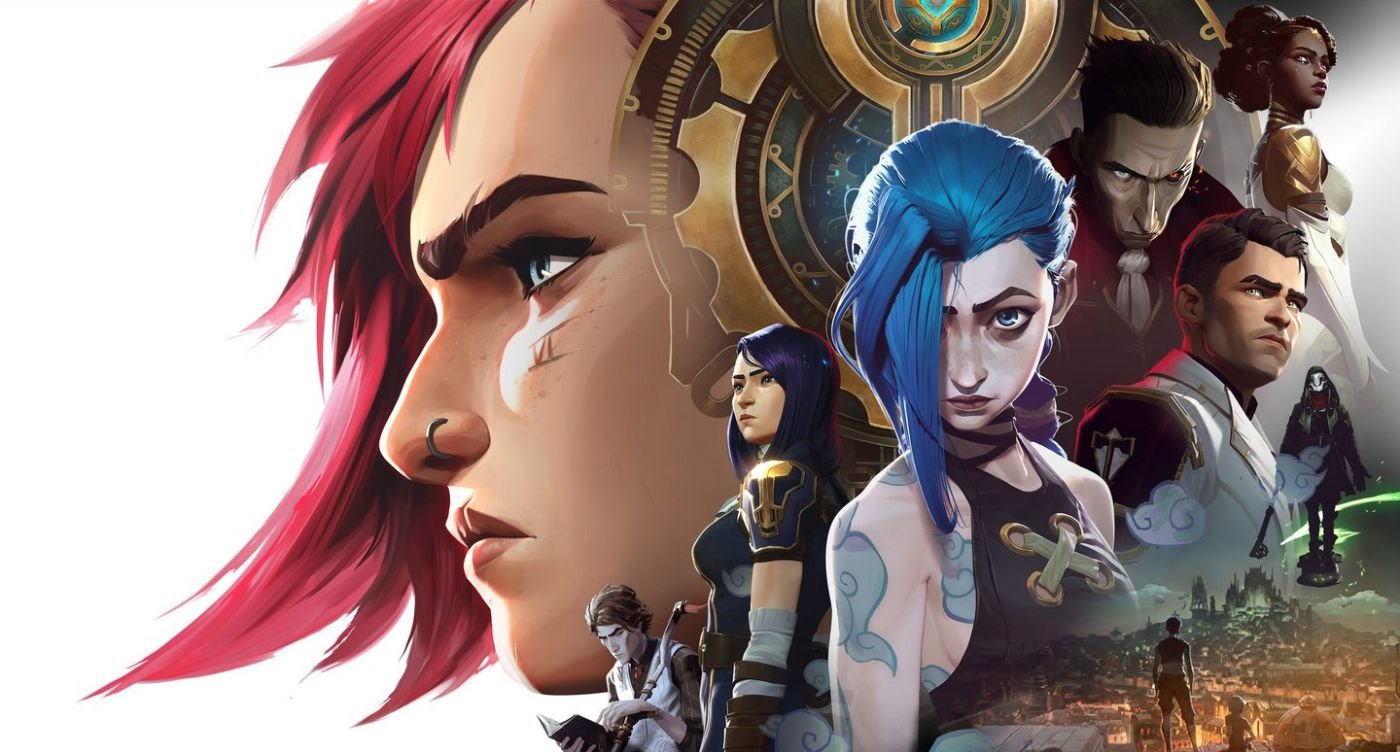 "Absolutely," Merrill began, "Riot's mission is to be the most player focused game company in the world, and that means we try to make it better to be a player. That, of course, means innovation in gameplay, and/or the quality of the experience, but it doesn't end there." He continued that much of Riot Games' ethos involved "working backwards from understanding the player perspective", and expressed that competitive multiplayer games aren't always the best storytelling vehicles, quoting League of Legends as an example.
"When a player spends hours and hours or years attached to a particular game, loving these characters, and immersing themselves in this world [...] they are curious; who are these characters? And where do they come from? And how do they relate to each other?" By building on League's IP, focusing on these iconic champions and the relationships between them, Riot Games looked to scripted entertainment as the vehicle to share the "real and compelling" stories behind the game.
"Our players' expectations for what a great show would be was an incredibly high bar," Merrill continued, quoting the many companies that have been working in scripted TV and film for years as tough competition. However, this passion motivated the team at Riot Games to create a series that stayed true to the IP while exceeding player expectations, and that would invite new audiences who had never played League of Legends before into the world of Runeterra.
"It's so cool that Christian Linke and Alex Yee, the two showrunners and writers from Riot Games that created the show, had never written a page of TV before in their life until we sent them to a TV writing seminar in 2015!" Merrill laughed. "But they have a lot of passion, talent, love, and understanding of our characters, and we needed to augment that heart and capability with the right expertise and craft execution. That's been a lot of Riot's secret sauce over time — finding the balance of production value and craft expertise, and marrying it with that player perspective."
How are brands starting to look at gaming as a media frontier?
"There was a lot of acceleration around gaming during COVID because there was no out-of-home interaction," began Benedy. "A lot of brands started to take gaming more seriously, from an advertising medium perspective. From someone who comes from hardcore gaming and is very protective over the community and audiences, how do you see brands starting to look at gaming as a media frontier?"
"Potential sponsors, advertisers, and of course tech companies and platforms like Anzu, have recognised that the amount of engagement from players is incredibly high," Merrill replied. "A lot of people focus a large percentage of their media consumption time on gaming and/or gaming-adjacent channels like Twitch or YouTube content, as opposed to TV and various other forms of traditional media."
Merrill went on to explain that Riot Games ecosystem had over 3 billion hours of monthly player engagement just from in-game, not including any other surrounding platforms from the League of Legends subreddit (containing 6 million subscribers), esports, or further afield on the internet.
When Riot Games was first beginning its move into esports, "the ad market was really nascent," Merrill recounted, "and everyone was incredibly sceptical that it could be a thing, and so we didn't have any ads." He continued that over time, League of Legends players "were actually asking [Riot] to please put in ads", as they worried about the company losing money and having to stop further esports competitions. "Players want advertising when it doesn't degrade the experience, but in fact, it can enhance it."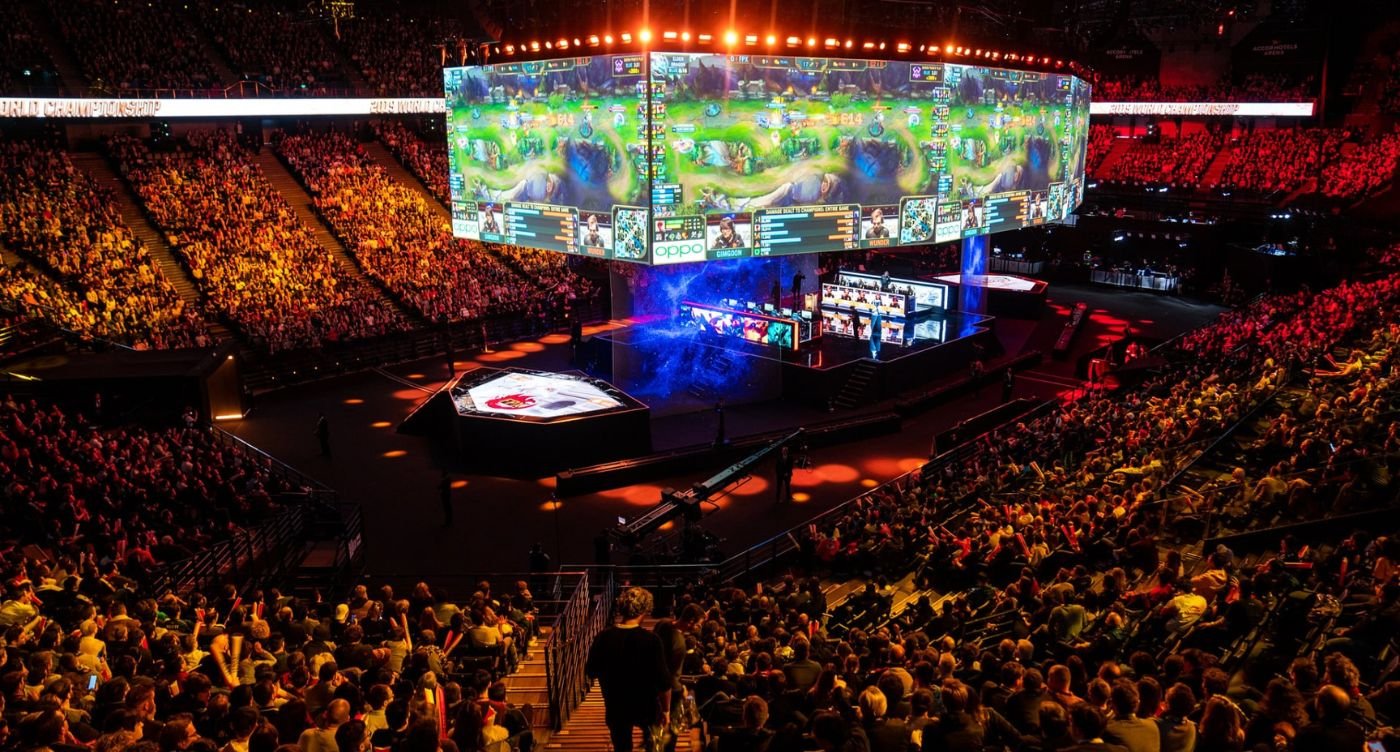 Looking at different opportunities for real-world brands to make connections with gamers in a meaningful way, Merrill brought up the example of Omega in James Bond, stating that Hollywood has been using product placement for decades inside their movies. "It actually adds value, not only to the brand but to the experience of the user."
That said, Merrill provided a cautionary warning for brands to understand their audience or risk coming across as "tone-deaf" or inauthentic. "The quality of integrations matters a great deal. That's one of the reasons why it's so helpful to have tools with parameters where you can manage the experience to ensure that you're not breaking the immersion, but in fact, you're enhancing the immersion."
Given the growing mix of gaming engagement hours and the 'around-game' experiences, Merrill emphasized that there are "all sorts of cool creative things you can do when you are thoughtful and tasteful in the execution", and touted gaming as a more important channel than ever for advertisers and brands to really understand and participate in. "Hopefully, the industry continues to learn and evolve and improve. I think that this is going to be a segment that's going to continue to grow over time."
To hear more from Merill and Benedy head here to watch the webinar on demand.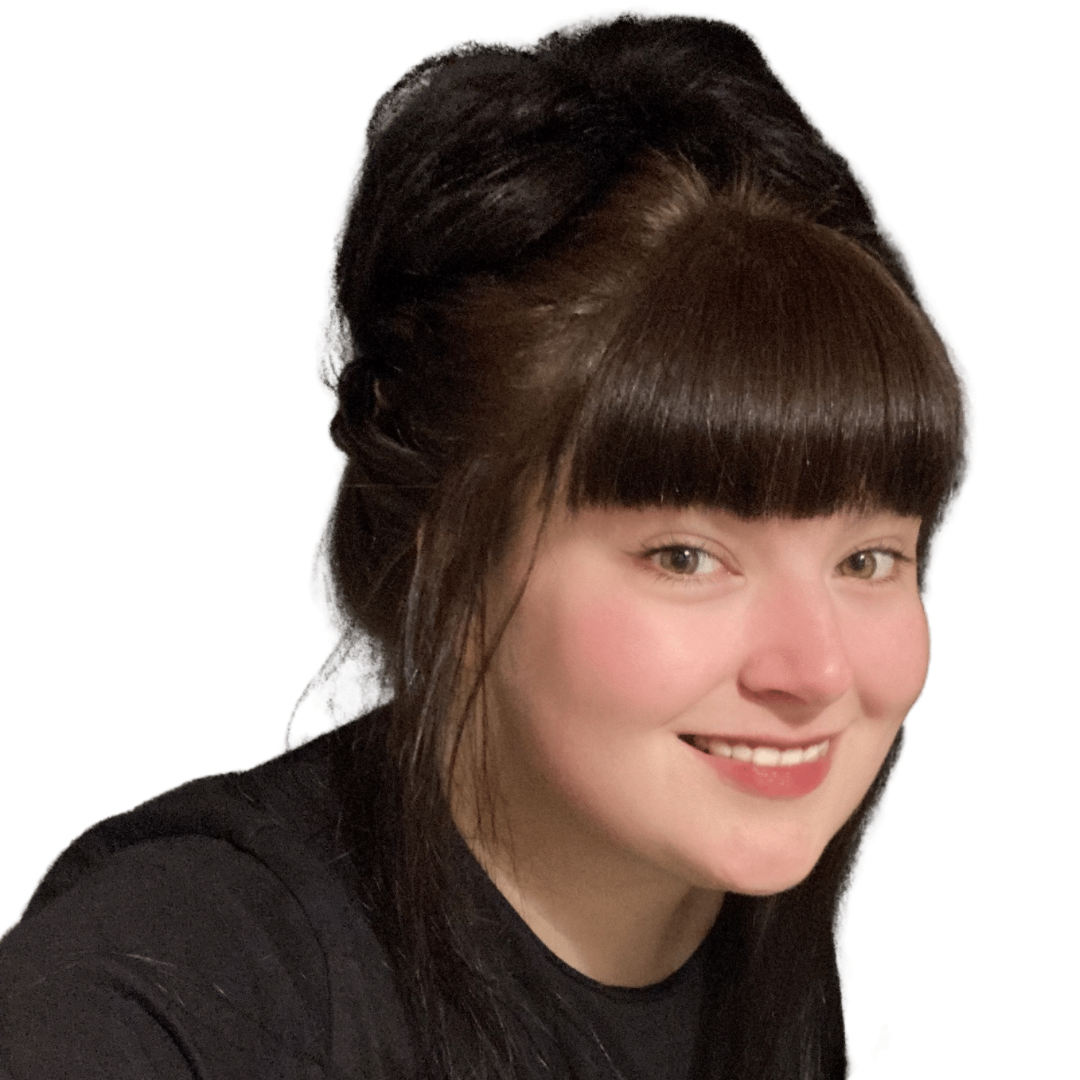 Kirsten is a copywriter with over 5 years of experience in marketing and social media for startups, agencies, and game development studios. As well as her passion for video games, Kirsten loves creative writing, board games, and quiz shows.
Kirsten Cresswell
SIGN UP FOR OUR NEWSLETTER