>

Anzu Attends Cannes Lions, The Biggest Advertising Event Of 2022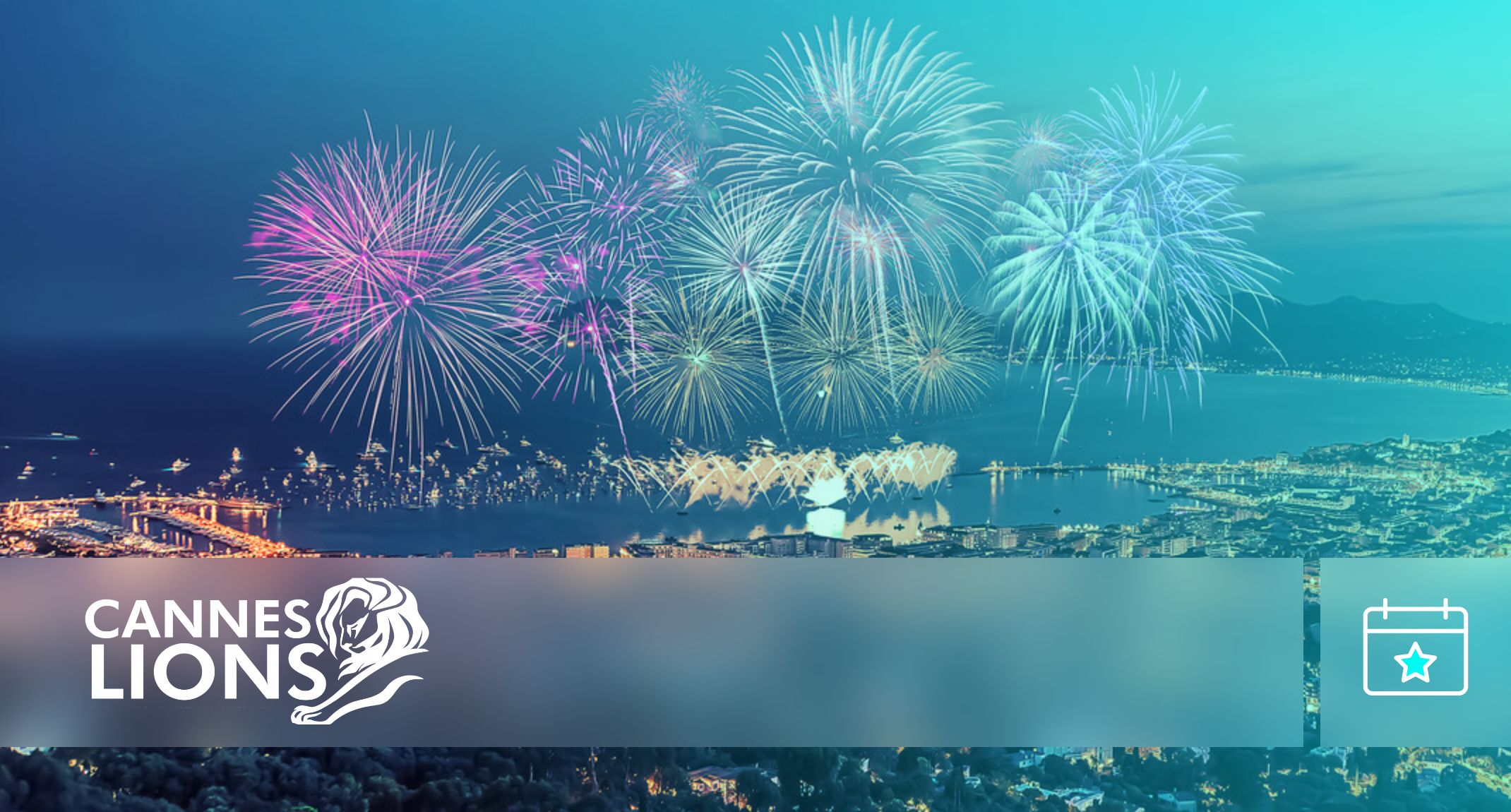 Anzu Attends Cannes Lions, The Biggest Advertising Event Of 2022
The Hollywood of advertising, advertisers, and brands have been rolling out the red carpet for the biggest advertising event of the year - Cannes Lions.

To break down all the news and excitement of the week, we'll be covering the highlights of the glorious events in Cannes, including Anzu's top takeaways from each session, as well as our thoughts from the shows. Read on and check back as we will keep you updated every day with brand new content from Cannes Lions!
DAY ONE

— Anzu, Chipotle, Meta & Whalar




DAY TWO

— Anzu, HUMAN, WPP, Reddit & InMobi; Anzu, Campaign US, Niantic, Zynga & Infillion




FINAL DAY

— Anzu, NBCUniversal, Publicis Media, Ad Age, The Trade Desk & Deloitte Digital



After a day of soaking in the rays and expertise from other expert panels, the Anzu team was ready and raring to go for another tantalizing talk.
Wrapping up an exciting week in Cannes, Anzu's final session - 'Gaming and CTV: The evolution of the addressable household' - saw Anzu join expert panelists from the world of advertising, including Anzu's media giant strategic partner and investor NBCUniversal, as well as Publicis Media, Ad Age, The Trade Desk, and Deloitte Digital.



Gaming and CTV: The evolution of the addressable household
Starting off the topic of video gaming as a growing sector, with an audience of over 3 billion gamers worldwide, Garett Sloane (panel moderator and Chief Technology Reporter at Ad Age) invited the panel to
discuss the astonishing growth of the channel over recent years.

Itamar Benedy (CEO & Co-Founder at Anzu) recalled starting Anzu five years ago in 2017, and seeing a large discrepancy between the consumer time spent gaming compared to the advertising dollars allocated to gaming. "We're excited about this incremental reach of audiences, and the media value of those formats in in-game advertising." Benedy shared his excitement about developing a "digital Out-Of-Home ad format in the gaming world" through in-game billboards and posters, as well as Anzu's recent partnership with NBCUniversal as an investor and ad sales partner to blend gaming with the advertising and marketing opportunity.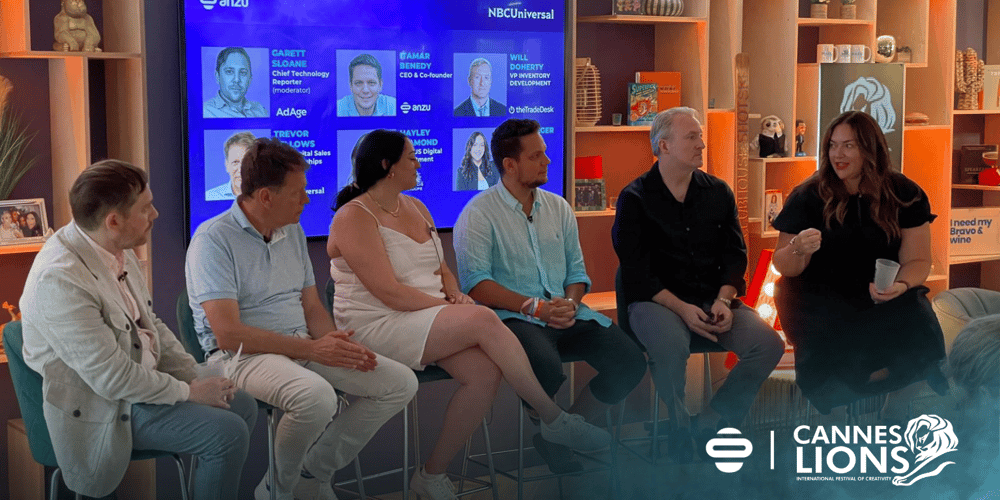 "Gaming is a different beast right now," answered Trevor Fellows, EVP Digital Sales & Partnerships at NBCUniversal. "but I think it will be a single beast in 10 years' time. We'll see a significant convergence of video games with the traditional TV model." He went on to say that Anzu's technology made ad integration extremely straightforward and was one of the nice things about working with Anzu.

Hayley Diamond (EVP US Digital Investment at Publicis Media) joined the discussion, warning that advertisers can't afford to become blinkered when it comes to different advertising mediums. "When we're talking about video, we're solving a lot of the same challenges for awareness video games see as we are for streaming platforms."
"As our teams have become experts in certain areas, we tend to become a little bit siloed sometimes. There's the experts in gaming, there's the experts in CTV... As we're seeing the growth and the incremental reach that Itamar mentioned, trying to thread that all together is becoming the most important thing."

Sloane asked the panel what challenges they foresaw about integrating ads into video games through their platforms.

"Technically, I don't really see any obstacles or challenges," answered Will Doherty, VP of Inventory Development at The Trade Desk. "What we do need is better 'on ramps' for marketers to invest in the channel." He finished by saying that gaming has "transcended" in the same way streaming has in terms of having an impact on a household, with gaming taking up a significant portion of the media appetite within that household. "We just need a better process in the beginning to activate the investment that I know marketers want to make in gaming."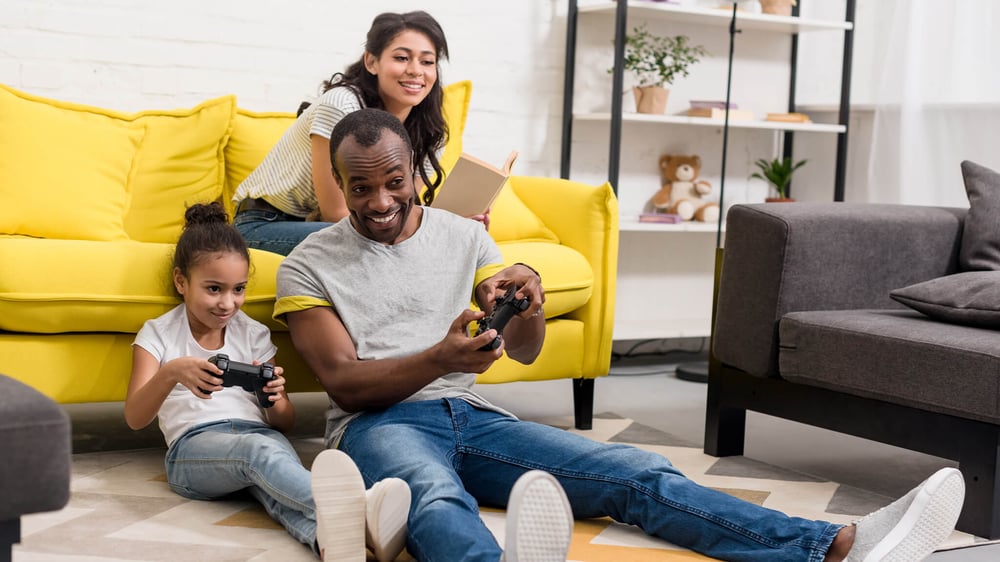 Benedy agreed. "As we move from CPI and performance to brand awareness, to the more exciting game environment of $40 console game, to ads that are immersive and not going to block the gamer from playing the game, that's where we saw this opportunity to make gaming more effective for marketers."

"Is it the same type of advertiser that is going into streaming as is going into video games?" Sloane asked the panel.

"At the moment, streaming is a very developed business for us," answered Fellows. "We've had advertisers in streaming now for many, many years, and we got thousands of advertisers using it. Gaming, we're just starting with you guys. But yes, we believe that's exactly what we will see."
"We believe very strongly that we can give them the 'on ramp' which we can show them how they can get brand safety, how they can target and give them integrations and give them very high-impact units that don't irritate the user. Then you're going to see a huge flow of brand advertising because it's exactly the audience everybody wants - the 18-to-45-year-old audience - and the engagement will be off the charts."

"People don't hate ads," agreed Benedy, "people hate bad ads. So our philosophy was to give game developers full personal control and decision-making of how ads will be in their platform." He revealed that this approach makes game developers more comfortable with placing ads inside their games, as well as making it a "win-win-win" scenario between gamers, game developers, and advertisers. "For us, when we work with game developers, and they tell us that there is an increase in engagement and retention on top of getting ad dollars after they've put in our ad formats, that's exactly where we want to go with this."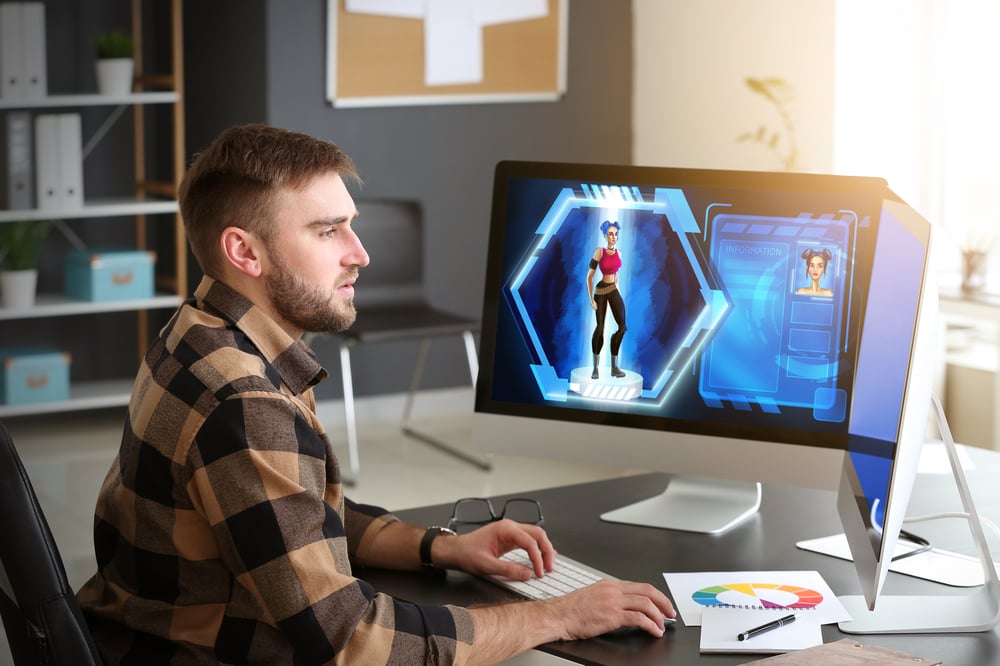 On the topic of brand safety, Diamond brought up Publicis Media's Brand Safety and Standards team. "They've only grown in importance, because while you're understanding the depth and breadth of a marketplace - who are the players? What do the advertising opportunities look like? What is the scale?" She revealed that the pillars for brand safety in video, streaming, and digital are carried across to emerging platforms like gaming. "We can go to clients and say, 'This is a partner we trust, we believe in the inventory that they have, we believe in the lack of ad clutter, we will live with the product and SDK'. And it's that first foot in the door that helps to break down a lot of barriers."

"Similar to how we give game developers full control," answered Benedy, "we give marketers the full control - which game platform to advertise in, which game genre... So, as a marketer, you know exactly what you're getting. There are no brand safety surprises."

"There's a lot of conversation right now with these companies around making sure that not only are they delivering an amazing experience that's valuable, but that it resonates, that the time on the platform will increase, and as well as they're able, the gaming companies are able to extract more data," said Leger. "I see in the next year, these gaming companies really pushing into - not only do they have an addressable audience, but they know more about that addressable audience, and they're able to offer brands more capabilities and more understanding of targeting to those audiences."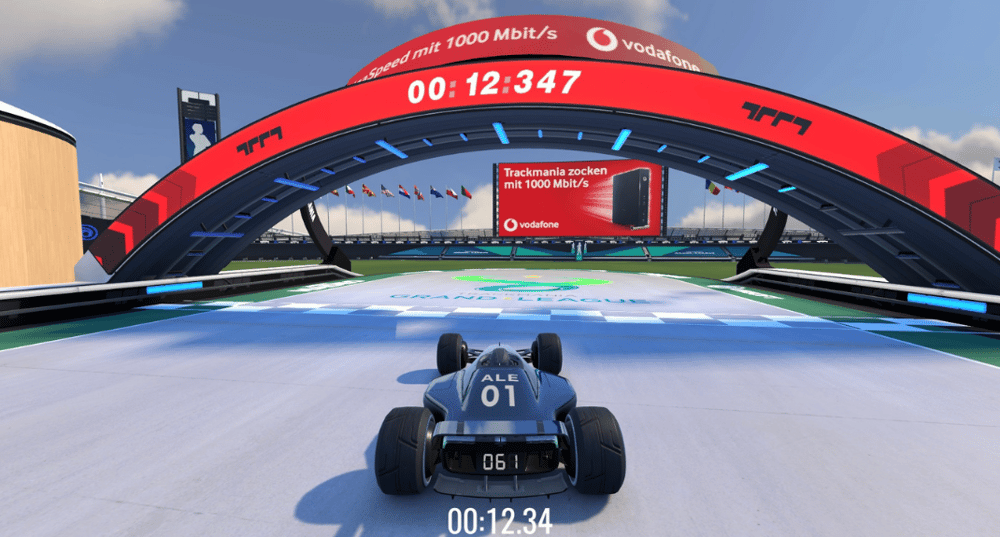 Fellows praised the use of in-game advertising as a 'brand's dream come true'. "Doing an integration like that into TV can take months and years and many millions of dollars in budget. In-game is much easier and much quicker, and much more targeted to the gaming audience. There's a lot of interesting things you can do with games which really reward play and drive engagement, and actually delight."

Leger went on to praise the immersion of native in-game advertising, and claiming that it helps brands to get to grips with the creative, content, and value proposition side of gaming as they prepare to enter the metaverse.

"There's an interesting synergy here too," agreed Doherty. "As games develop and become much more real, and in some cases indistinguishable from real life, ads make them more realistic. There's an interesting element to that where ads are actually additive to the game experience." He continued to recall someone playing a SpiderMan game, but feeling disappointed that the environment didn't look like New York without the ads.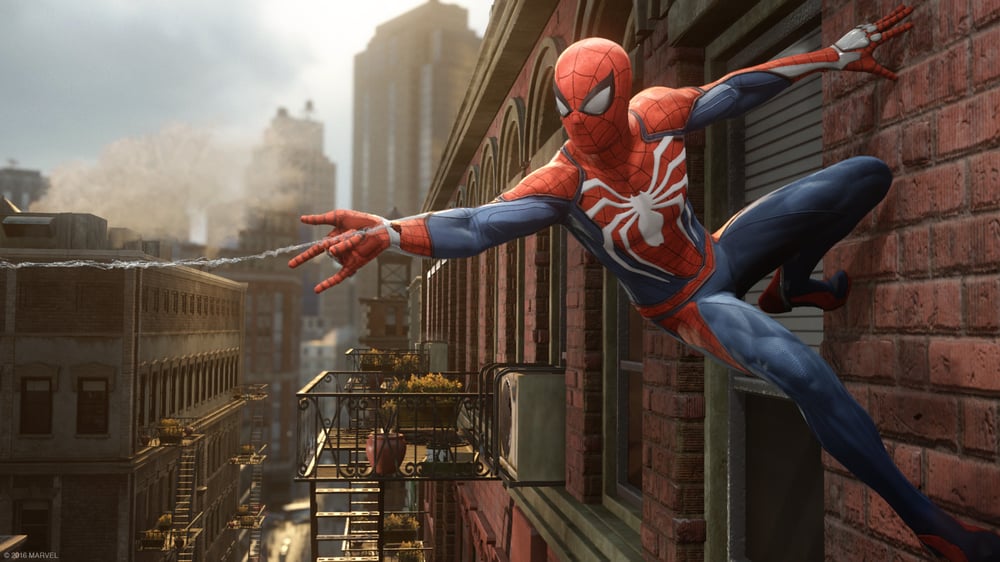 This led the panel to discuss the metaverse in more detail. "There's a lot of ways to enter the metaverse," started Benedy. "Meta is trying to push VR, Snapchat is trying to push AR, and Web3 and blockchain companies exist like The Sandbox and Decentraland. Today, the only place where there is scale in the metaverse is games." He argued that if brands want to have a nice story, that's an opportunity in Web3 and crypto. "But if brands want scale, it's in gaming."

Discussing the difference between CTV and gaming, Doherty answered that "the experience and engagement is somewhat different, but the delivery mechanism really isn't. We're seeing a lot more game developers move their games into the cloud, so they're not dependent or unique to any console or your phone. So as gaming moves to the cloud, much like CTV has, there are plenty of distribution points. And from that, it means that there's a ubiquity to gaming that will rival CTV."

"There's a great deal of difference between how we set Apple News and gaming," agreed Fellows, "but they do share this singular focus on getting the experience right, and on innovation."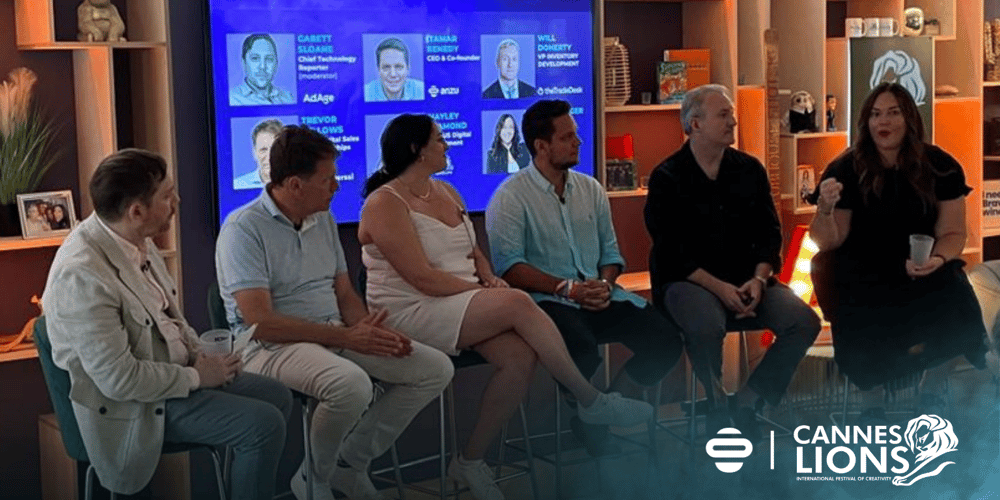 "We want to work with marketers that are interested," replied Doherty, "that are the early adopters who are a bit more brave. For some marketers, they're gonna need to see this come all the way to fruition before they're going to be ready. That's fine. From our standpoint, we just need to be more deliberate in investigating this channel, taking the interest that's there, and making sure that we help people into it."

The panel concluded by agreeing that while there are plenty of big strides for the industry to take - in terms of addressability, a cookie-less internet, authentication, and building understanding towards the value exchange in gaming - advertisers will start to see a push towards improving customer experience, creating more engaging content for them, and a widening variety of skillsets moving into the advertising industry to factor in new and emerging channels like gaming and the metaverse.


In the mood for more inspiration? Contact the Anzu team to get started on your in-game advertising journey today.


---



Just as the weather started hotting up on the second day at Cannes Lions, so did the conversations going on around advertisers, brands, and gaming.

In particular, Anzu featured heavily in two distinct talks during the day. The first panel, 'Ready Player Bot: Protecting Advertising in Gaming', featured Ben Fenster, Co-Founder & CPO at Anzu, alongside panelists from HUMAN, WPP, Reddit, and InMobi.

The second panel, titled 'Future State: Navigating the Consumer Experience in a 3.0 Future', also featured Ben Fenster who was joined by expert panelists from Campaign US, Niantic, Zynga, and Infillion.


Ready Player Bot: Protecting Advertising in Gaming
"Gaming is really an amazing and wonderful opportunity," began David DiAngelo, panel moderator and Global VP of Marketplace Development at InMobi, the world's largest independent mobile marketing platform.
"Sometimes when these amazing opportunities come in, we get a lot of criminals coming in on the back end to take advantage! Today, we want to discuss what the future of gaming looks like, and how we can play in the advertising world in gaming in a safe and secure way."

With over 3.2 billion gamers on the planet and an expected $220 billion market value in the gaming space by 2024, DiAngelo asked the panel what opportunities and challenges advertisers could expect from this rapidly growing ecosystem.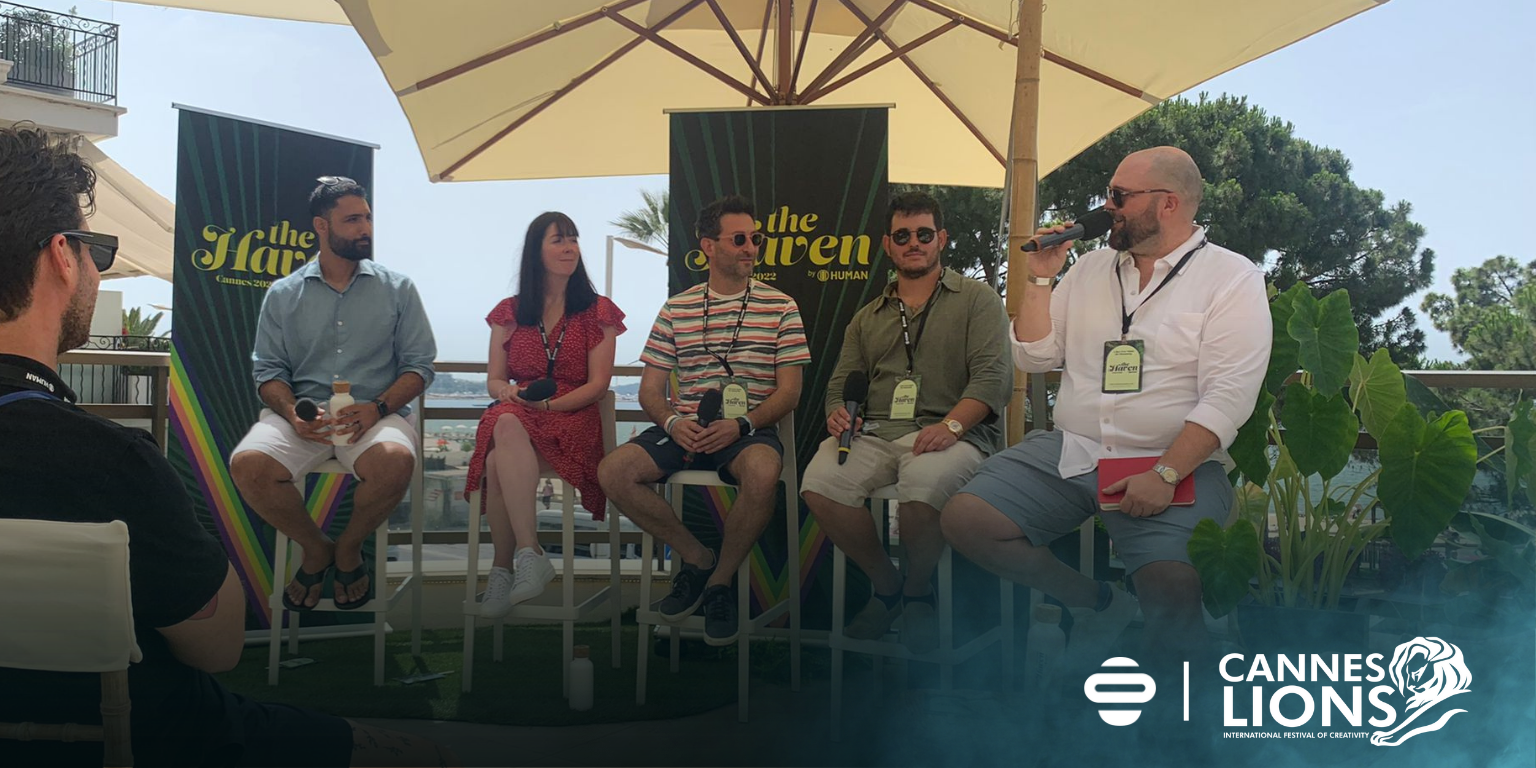 "Our point of view has always been about protecting the media end-to-end," answered Tamer Hassan, CEO, and Co-Founder of HUMAN, "and that is really about how we can get real human eyeballs to reach real content and interact."
Hassan shared that the huge transformation of the advertising space over the last decade - with more environments from CTV and mobile to gaming - presents not only new opportunities to reach human consumers but more opportunities for security fraud and abuse that the advertising industry has to address early on in system designs.

"With numbers like that, it presents huge financial opportunities," agreed Dale Imerman, Group Director of Metaverse Partnerships at WPP, "but when you're engaging and reaching so many people, you need some level of responsibility," Imerman stated that creating a safe space for gamers and brands to interact together will be pivotal in how we see the ecosystem evolving over the coming five to ten years.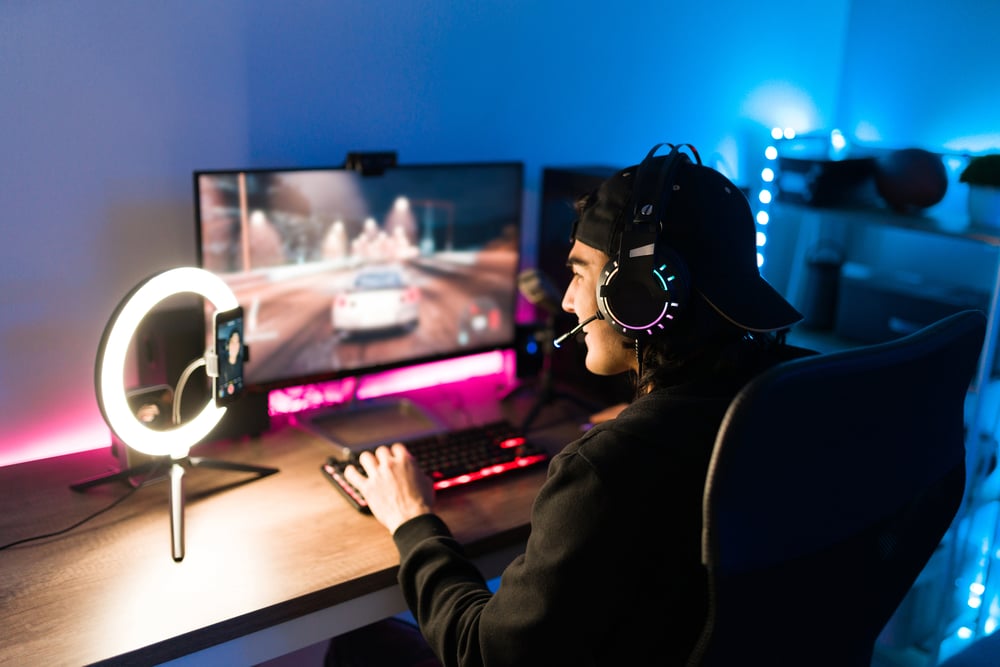 Ben Fenster, Co-Founder, and CPO at Anzu said the most important thing to remember when thinking about gaming opportunities is to look for opportunities in the overlaps between an advertisers' target audience and the 3 billion gamers around the world. "Because it exists! You just need to understand which platforms, which genres, and which screens..."

DiAngelo brought the panel to the topic of digital fraud, which costs the digital ecosystem about $81 billion a year, and asked how AdTech can make gaming a safe secure fraud-free brand-safe opportunity and experience for advertisers.

There are two parts, said Fenster, describing the tough scrutiny of verification and review processes for native game content through app stores and other gaming marketplaces online compared to websites, before the focus moves to premium native platforms in the future, such as PlayStation and Xbox, where their stringent security measures would make it harder to defraud gamers.
"Focusing on these safe platforms is definitely the way to start, and the future is companies like HUMAN that focus their security around pattern detection and machine learning. I believe this is the future of doing proper security in these platforms."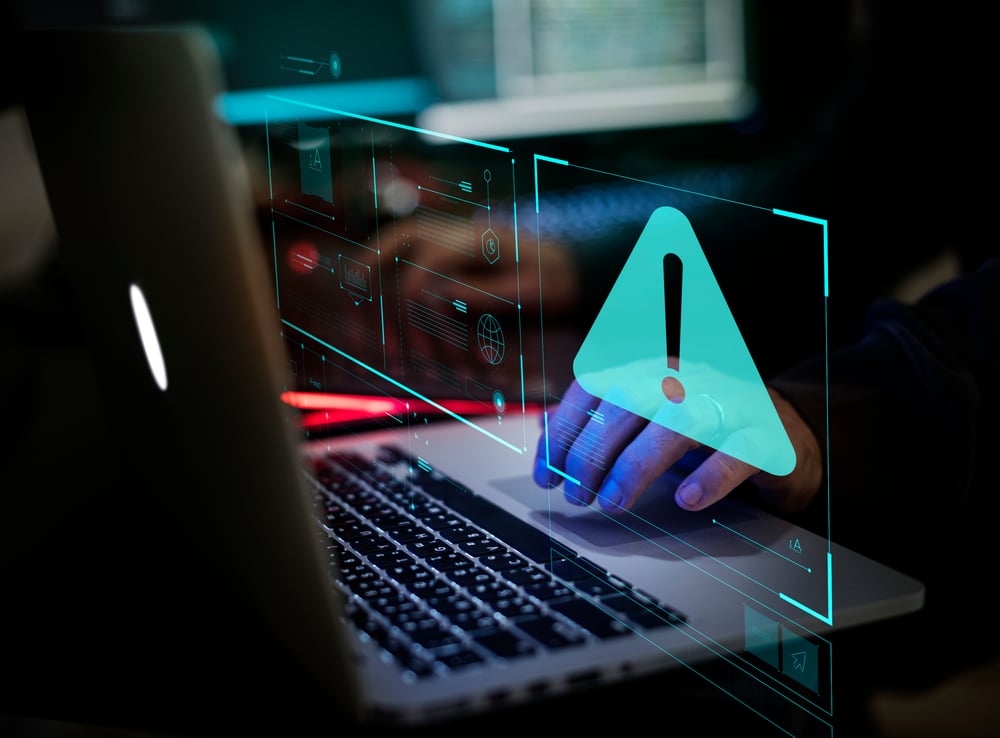 Hassan agreed, saying that the challenge was to raise the cost of attempting fraud versus defending against fraud. "Playing pure defense doesn't work - making fraud unprofitable is the ultimate mission." Hassan praised Anzu's perspective on architecture, and position of making measurability part of the architecture. "To me, that's where it's won or lost, is where it's architecturally designed to limit the opportunity to fraud and raise the cost. That's a promise in gaming."

Soon, the discussion moved towards the metaverse, where 74% of people who said that they were familiar with the term believe that it is the future of digital. "Why is it so hyped?" DiAngelo asked the panel. "What are the opportunities? What are the challenges? What do we think is coming down the road?"

"When you think about the metaverse, it's basically just the next evolution of gaming, answered Fenster. "Every place where we have a lot of people that can interact in a digital environment together is essentially a metaverse."
In terms of navigating the metaverse, Fenster gave two pieces of advice: identify where the right environment is for you, and figure out how things should be measured or valued. "We have a lot of good opportunities today to access it immediately in the way you're used to working," he finished.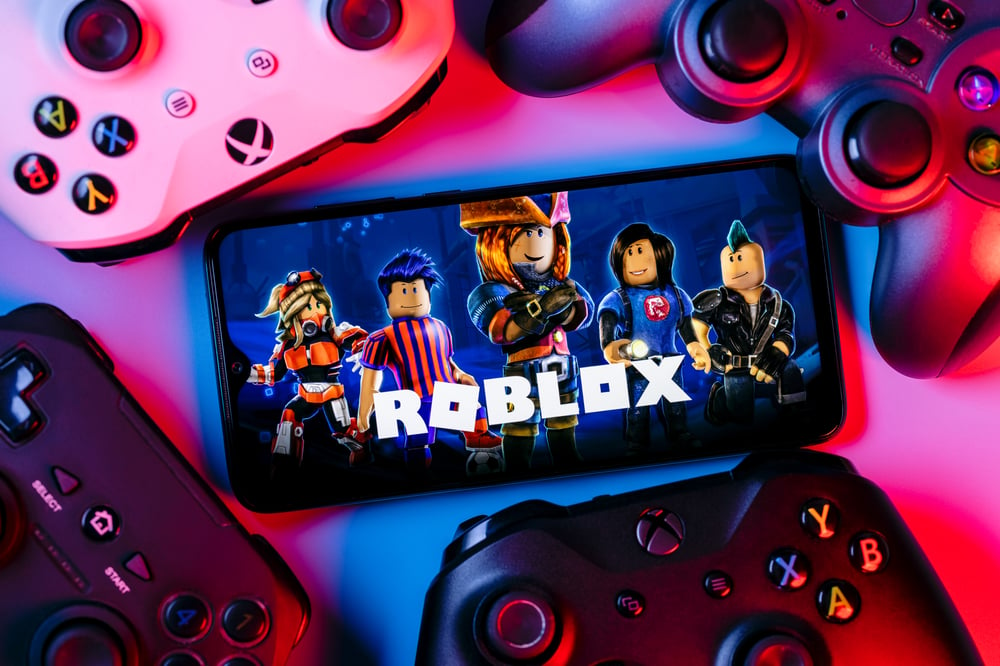 "My clients are very excited about the metaverse because of the buzz in the media," answered Imerman, but shared that out of 110,000 people in WPP, he was the only person with the word 'Metaverse' in his title. "It's a bit strange because I don't believe it exists. We're paving our way towards 'metaverse' - or at least towards something that is in line with the original definition."
Imerman compared the industry's transition towards the 'true' metaverse today to the introduction of the internet years ago, saying that this transformation will take place over the next 15-20 years. "Every single business, no matter what industry you're in, will leverage the underlying technologies that create the metaverse. Groups of emerging technologies that we've been looking at over the last decade – machine learning, computer vision, AR/VR, IoT, cloud computing – are all starting to converge. It's really exciting!"

"I think the metaverse is real," argued Hassan. "In terms of important concepts, it's going to change all of our lives in a way that augments major parts of our lives. I don't think it replaces it." He continued to say that the metaverse was another form of globalization – virtualization – "another dimension of areas that we can participate in, interact with, both with content and with people".

"Why are we seeing gaming as the entree to the metaverse?" DiAngelo asked the panel.

"Gaming is taking the spotlight because it relies on 3D and 3D rendering, and that is what is required for augmented reality and virtual reality," answered Imerman, saying that the gaming industry has the most experience in 3D rendering, 3D asset creation, game theory, and engagement, which forms the basis of building the metaverse from concept to reality.
This includes the example of Swift from Apple, which allows people to build 3D experiences, and augmented reality using computer vision which you can access on your iPhone. "The most exciting thing about it is the stuff we haven't yet thought about -- stuff that people are going to create as they get more empowered with tools that are easier to use and become even more accessible."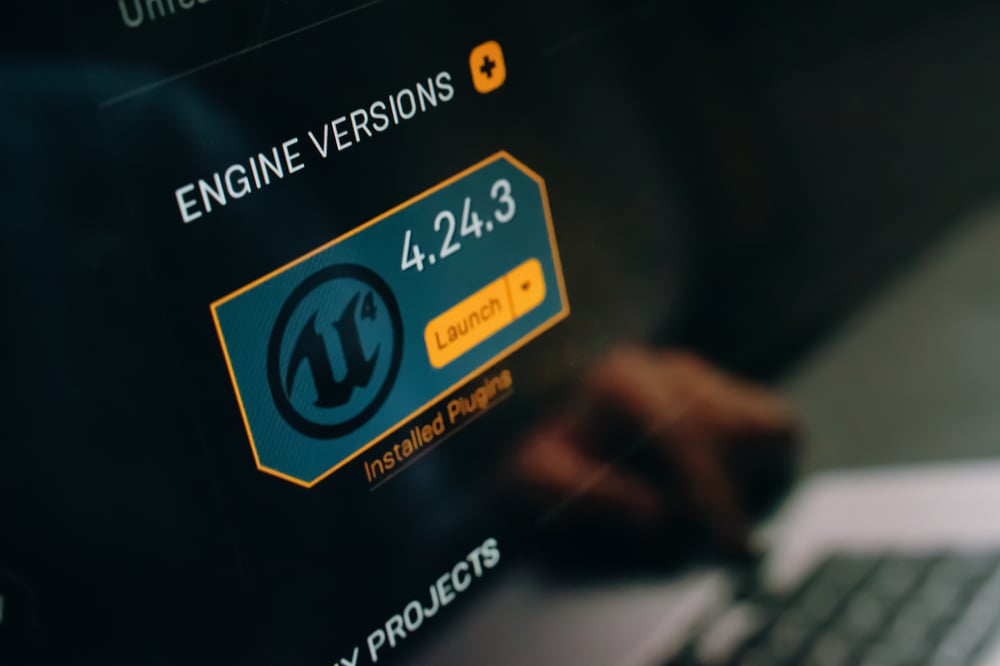 "All the tools that are used to build the metaverse are being used to build games," agreed Fenster, stating that most multiplayer games today are already considered as 'metaverses' on their own. "When I look at the future, I see all the people with all the gaming talents and tools as the people who will shape the metaverse."

When discussing user-generated content (UGC) and its role in the metaverse, Rankin shared that while UGC comes with its challenges, moderators who are really invested in the communities that they moderate are the key to brand safety measures on any platform when it comes to advertising, as well as content shared within the different subreddits. "The heart of our entire company is moderators that moderate each of these different subreddits, and that set the rules and set the tone. We just wouldn't exist without them."

"I think the whole UGC opens a whole other thing," answered Hassan, "you never know what you're going to get in user-generated land!"

"In the end, what the platforms allow is what's possible," said Fenster, "Platforms like PlayStation and Xbox are very restrictive on their APIs and what they let you do, compared to platforms like Android and PC, where you can essentially do whatever you want."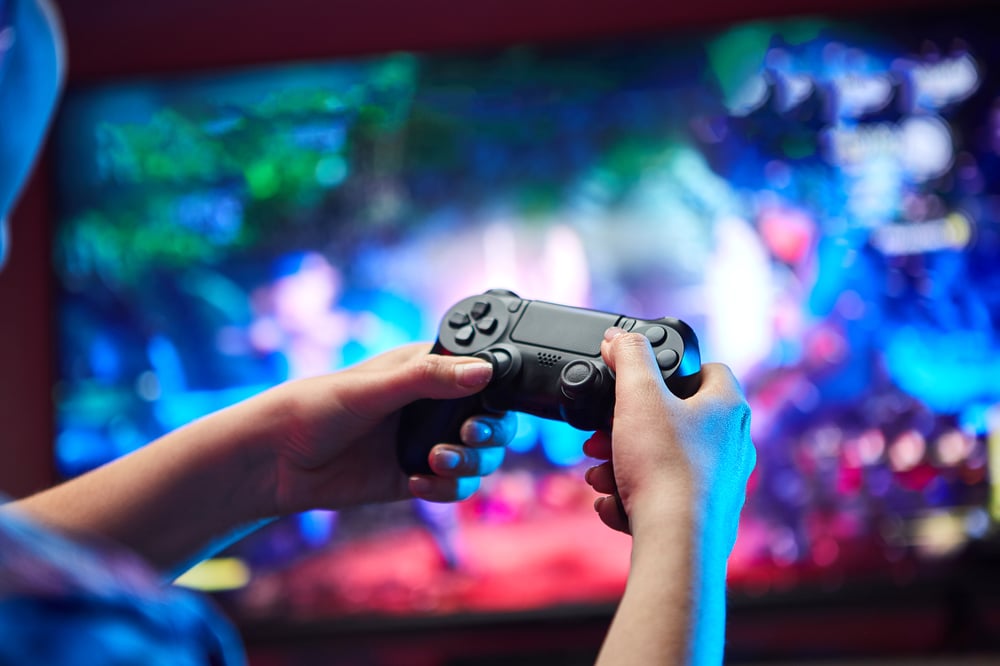 Session Takeaways

Hassan: "A good security architecture is not technology-based, it's actually technology, people, education, and process, all rolled together. The awareness part of it has impact. You don't need to be an expert, you shouldn't need to be an expert – you should focus on the business, the eyeballs, what's important, the value add – but awareness and education go a long way."

Rankin: "How do you add value whenever you're advertising to your customers? And how do you make sure you value them enough? It comes back to making sure that you're willing to pay enough for them, but what you advertise to them should give them something as well - something that they want to engage with, and something that's interesting to them that they enjoy."

Imerman: "'Be human'. Take that 'being human' and everything that comes with that into your own organizations. At our heart, being human is about being craftsmen - we can craft things - and that's what differentiates us from this evil threat of artificial intelligence that's been looming over the media for the last decade. Take that humanist that you have, and experiment and explore things. Don't avoid things at the expense of progress or innovation or change, and start inside your own businesses."

Fenster: "Gaming is not only brand-safe, it's accessible today. It's not like the world 5-10 years ago where you had to pay millions of dollars just to be in a game. On every game platform that exists today, they already have opportunities available."




Future State: Navigating the Consumer Experience in a 3.0 Future
Kicking off the second of Anzu's discussions of the day, panel moderator Alison Weissbrot (US Editor of Campaign US) opened up the debate by asking the panel to describe the metaverse from their own perspectives.

"In my mind, every type of digital environment where lots of people can access it inside a game, are online together and communicating is a sort of metaverse," answered Ben Fenster, Co-Founder & CPO at Anzu.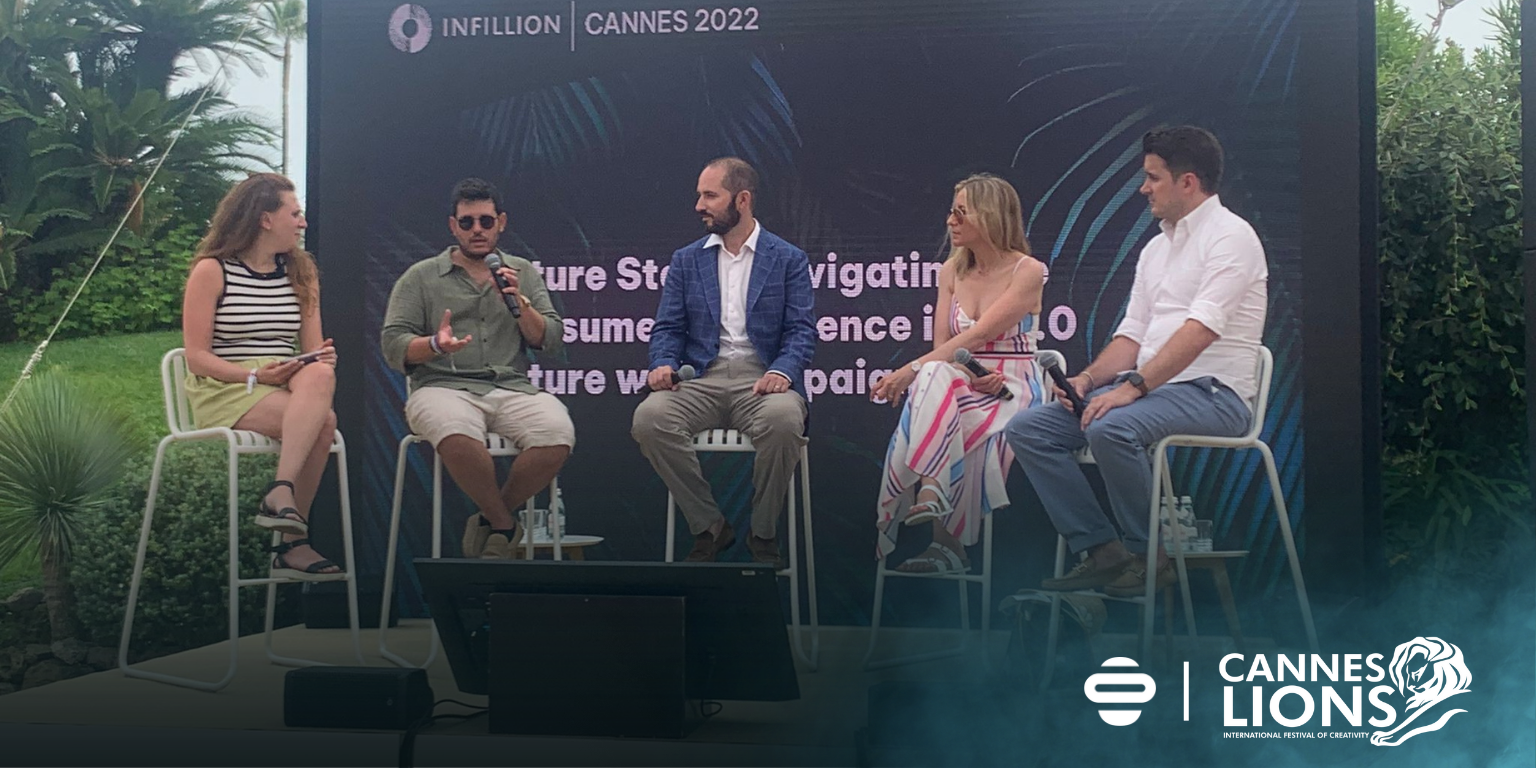 Erik Murphy-Chutorian, VP Engineering at Niantic, replied "From the Niantic viewpoint, we're working on the 'real world metaverse', and the idea is that people will be walking around the real world and see things in the environment around them, and through a mixture of games, utility, and discovery, they find content that's overlaid onto the physical world to provide some additional information or activations in some cases, but ultimately keeps the world as we see it as we go through it."

"It might be gaming, or might be education, it might be music-based experiences that everybody's going to be participating in," answered Patrick Gales, SVP Business Development at Infillion. "We're finding a way to figure out how we're going to help subsidize that content as it shifts from Web 2 to 3, and what we can be doing from an advertising perspective and a commerce perspective for those users."

Weissbrot then moved on to ask the panel, "What can brands learn from gaming as they enter Web 3?"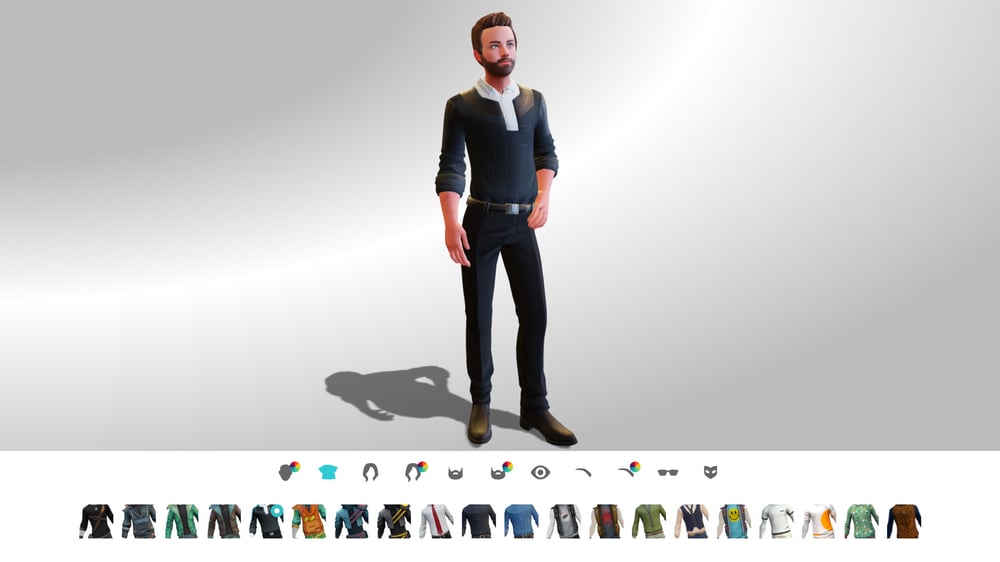 Gabrielle Heyman, Head of Global Brand Partnerships at Zynga, was first to answer, stating the importance of staying authentic for advertisers when focusing on gaming and on Web 3. "Do brands fully understand the space? It's very important in games to be authentic to the game, to listen to your gaming partner, and not just have an idea of what you want to do. If you do it right, it's an amazing brand payoff."

"People like to express themselves in the games they play," said Murphy-Chutorian. "With avatars, you can decorate them with the brands that you associate yourselves with, you have the ability to have your own freedom in a lot of these games, and where brands have an opportunity is to allow people to express themselves with their brands. It creates more brand loyalty, it's done in a way where it's authentic, and I think it can ultimately create a lot of brand added value in the metaverse."

Fenster reinforced that gaming is the gateway to the metaverse, with both mediums using the same tools and technologies for creation. "The first place to start is to pick up a game and see how it's done, and then think about ways to start experimenting with this medium."
"If you're not willing to pick up a game and see what it's like, you probably shouldn't advertise in gaming, and certainly not in the metaverse, because you will probably have a very hard time understanding these audiences. But it's definitely a way to get the right perspective around how to find meaningful ways to engage with them." He continued, discussing that in gaming metaverse platforms, advertisers should focus on the ads, rather than trying to mimic their real-world strategy and replicating them in-game.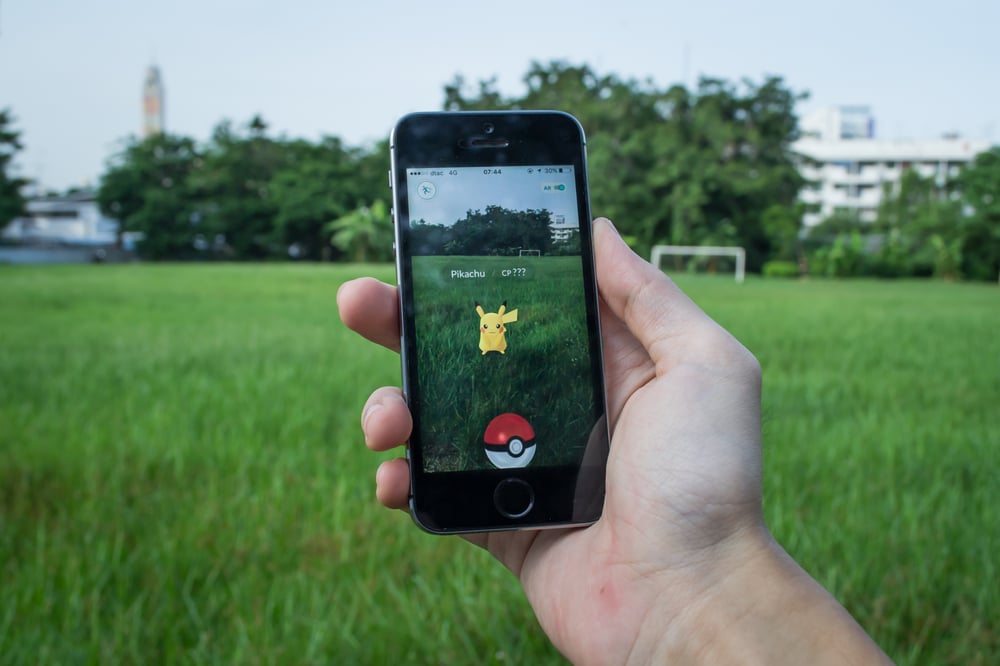 The panel continued to discuss various AdTech products from the world of gaming, including Niantic's Sponsored Locations and 'billboard balloons' as seen in the massively successful Pokemon GO mobile game, and Infillion's stance on branded rewarded advertising as a means to bring alternatives to paywalls and wallets to virtual worlds.

"I absolutely love this concept of play-to-earn," said Heyman. "If you're truly in the gaming space, what's super fascinating about it is those hardcore gamers and a lot of engineering gaming talent are a little bit dubious of Web 3."
"There's this idea that you can lose money on crypto, and when you're making games, you want to delight and engage people, not lose them money. So this idea of play-to-earn is really important, especially for brands entering into the space, because that's just a very honest way that takes away some of the risk factors right now."

Following a brief discussion into the uses of cryptocurrency and NFTs in the metaverse, Fenster brought the conversation back to gaming, stating that Anzu is "focusing on ad formats that are part of the experience, and can enrich the experience", praising the merits of seeing a localized brand ad for a US BestBuy versus Tesco in the UK as an example.


"It's important to match the audience you're going after with the environment that you're in," agreed Heyman, "and to me, that's the biggest kind of disconnect of Web 3 right now, because everyone wants to be in it, but what kind of a brand are you? Are you an early adopter? Do you have a high-value tech product?"

The panel finished by concluding that while there were many exciting developments in the world of Web 3 today, ultimately the platform had a long way to go until it could be ready for the 'metaverse' as we would imagine it.


In the mood for more inspiration? Contact the Anzu team to get started on your in-game advertising journey today.


---


Monday 20th June marked the first day of official sessions. Following a night of welcome parties hosted by advertising and media powerhouses, Anzu's sessions at Cannes Lions got off to a roaring start with Whalar's panel, featuring Anzu's CEO and Co-Founder Itamar Benedy as well as speakers from Meta, Whalar, and Chipotle.


Principles Remain, Practices Change: Web3 and NFTs in the
Creator Economy
Jamie Gutfreund, Chief Marketing Officer at Whalar, kicked off the conversation around community in gaming metaverse platforms, calling it "this kinder, gentler, mostly safer part" of the gaming community, before asking the panel of experts how they would define "community".

"I think a community is something where people choose to be," answered Itamar Benedy, Co-Founder and CEO at Anzu. "Something particularly important to remember is that as a marketer, if you want to be part of that community, you need to be a part of that community, and not change how that community is used to interacting. You need to respect the rules of how that community works."

Becky Owen, Head of Creator Innovation and Solutions at Meta, joined in to add that there's always something that bonds communities. "How big is a community? It could be 3 people, 1000 people, or 10 million."
"There's always something that bonds you to it, and the power of creator marketing is that it has enabled you to build communities on passions that are quite niche oftentimes, and can be with people across the globe. It gives you a sense of belonging. You're transitioning from a functional experience to something that is personal and impactful to your daily existence."





"Our strategy for social as well as metaverse has been thinking about how we supercharge our superfans," said Tressie Lieberman, VP Digital Marketing and Off-Premise at Chipotle. "We believe the best marketing is when it comes authentically from someone who loves your brand instead of a brand talking at you."
"We've tried to give people things to talk about who already love Chipotle, and that's really our community — whether it's working with a creator or finding a community on a platform. We always start with listening to see if there's passion around Chipotle within a certain community, and then we reach out to them and they amplify the stories that we want to help share."

Gutfreund turned the conversation towards establishing rules of a community, especially when dealing with interlopers, which she related to "bad dinner guests".

"We start by listening to find people who love Chipotle," started Lieberman. "It's super simple. We find the shared connection around the brand, and that fuels most of the content and experiences that we're making."
Detailing the Chipotle Burrito Builder experience in Roblox, she continued that Chipotle often try to give nods to the community within their content, such as when customers lean over the glass to choose burrito ingredients. "That is something our customers do that is just really funny, so we mimicked that in the experience, but it all goes back to the basics of social listening."

"For us, the first KPI that we're looking at is: are we helping and enhancing the community?" answered Benedy. "The first thing is, can we help to make that game more realistic? Can we increase the engagement in the userbase of that game? And that KPI will always come before the marketing KPIs."
Benedy continued to reinforce that while marketers are usually used to a very specific set of KPIs for their campaigns, not all of them apply or are relevant when looking at communities. He compared the transition from digital advertising to metaverse advertising as similar to the transformation from "Mad Men days to digital days", but assured the panel that "the outcome can be significant if we can do it right".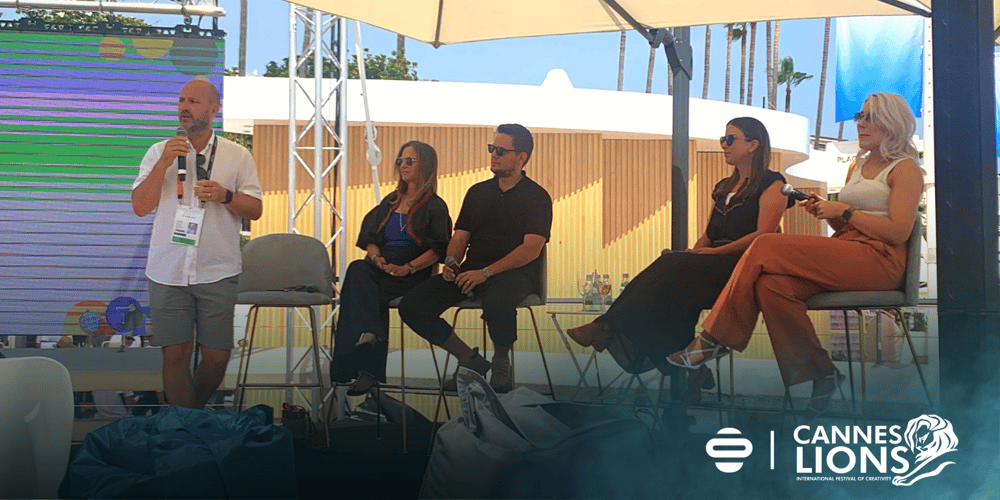 Following on from establishing the rules of a community itself, Owen went on to discuss how to establish the rules of engagement within a community. "One mistake that I see people do when they try and create something in the metaverse — they try and create a 'digital dupe', or a digital twin," she began, explaining that advertisers tend to copy what they do in the physical world in the metaverse.
"That doesn't make sense to me — you don't have physics, you don't have gravity, your walls can be made out of cats… let's do that!"
Instead of focusing on replicating real-world environments, Owen urged marketers to think instead about what the community cares for, and build something that's community-first, warning advertisers not to get bogged down in the "tech innovation" and focus instead on how people can bond, find like-minded individuals, and feel a sense of purpose in digital purposes.

Lieberman agreed, including details from the Chipotle "Boorito" promotion in Roblox, a metaversal version of the traditional Halloween celebration within Chipotle's physical stores. "We felt like Roblox would be the right place to bring that to life, because we could do so much more than in a physical space. We made it fun and engaging every single step of the way... and we were blown away by the response."
With over 9 million gameplay sessions in the first fortnight of the experience, Chipotle decided to go all-in with their second experience, Chipotle Burrito Builder. Within 30 minutes of the second Roblox experience launching, over 100,000 burritos had been given away to fans, which Lieberman attributed to the hype and exclusivity of the experience.

This led to a shocking confession from one of the panelists. "I have a secret pastime - I work in a pizza store in Roblox," Gutfreund revealed, "and I like to make pizza! Don't ask me to do it in real life, but I do find it cathartic."

Owen joined in to say that the metaverse has a lot of potential for how people can "show up" in the metaverse, whether that's by changing our hair or outfits, or by embracing whole new identities in the metaverse.
"Gen Z actually say they feel more comfortable and more authentic in these spaces." Using the example of drag culture, where drag artists use makeup to become different versions of their persona, and transform into other characters. "We're leaning into what that culture says about how we can develop these different identities - what will that mean in the metaverse?"





To finish the session, Gutfreund asked one final question - "Digital and physical together in ads. How do you make that smooth so that the community doesn't reject you?"

"Targeting people too much can creep them out a bit," answered Benedy, "but not enough personalization can ruin the ROI for marketers. So there's a balance between these two things, and just because you have the technology or data permission to do something, doesn't mean you want to do it."
Benedy went on to say that in the last 10 years, social media changed advertising forever in the digital world, but missed out on two important things: brand safety with user-generated content, and unleashing creativity in an advanced place by communities.

In the mood for more inspiration? Contact the Anzu team to get started on your in-game advertising journey today.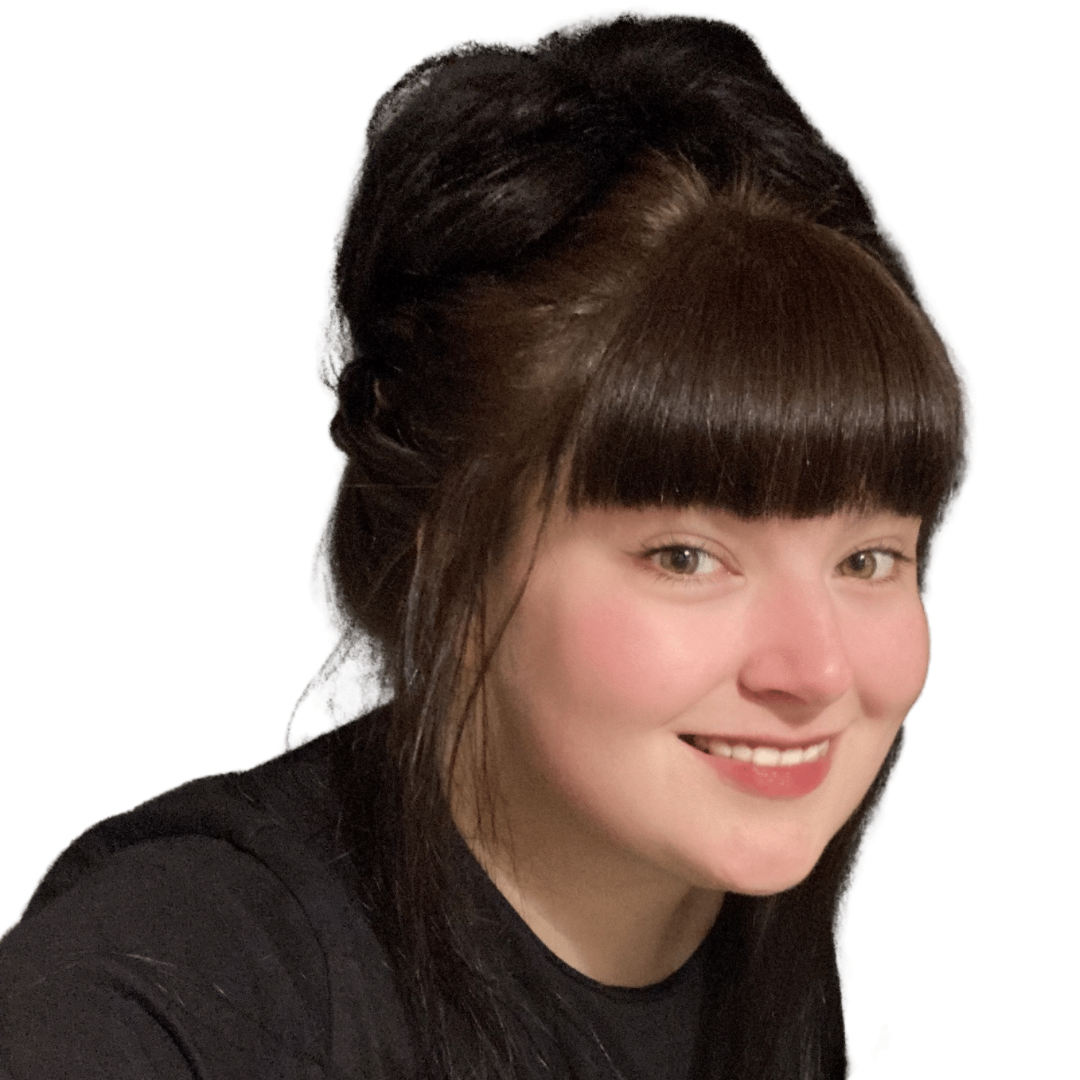 Kirsten is a copywriter with over 5 years of experience in marketing and social media for startups, agencies, and game development studios. As well as her passion for video games, Kirsten loves creative writing, board games, and quiz shows.
Kirsten Cresswell
CONTENT MANAGER & COPYWRITER
Anzu
SIGN UP FOR OUR NEWSLETTER