>

Chaim Berko On Working With The World's Biggest Advertisers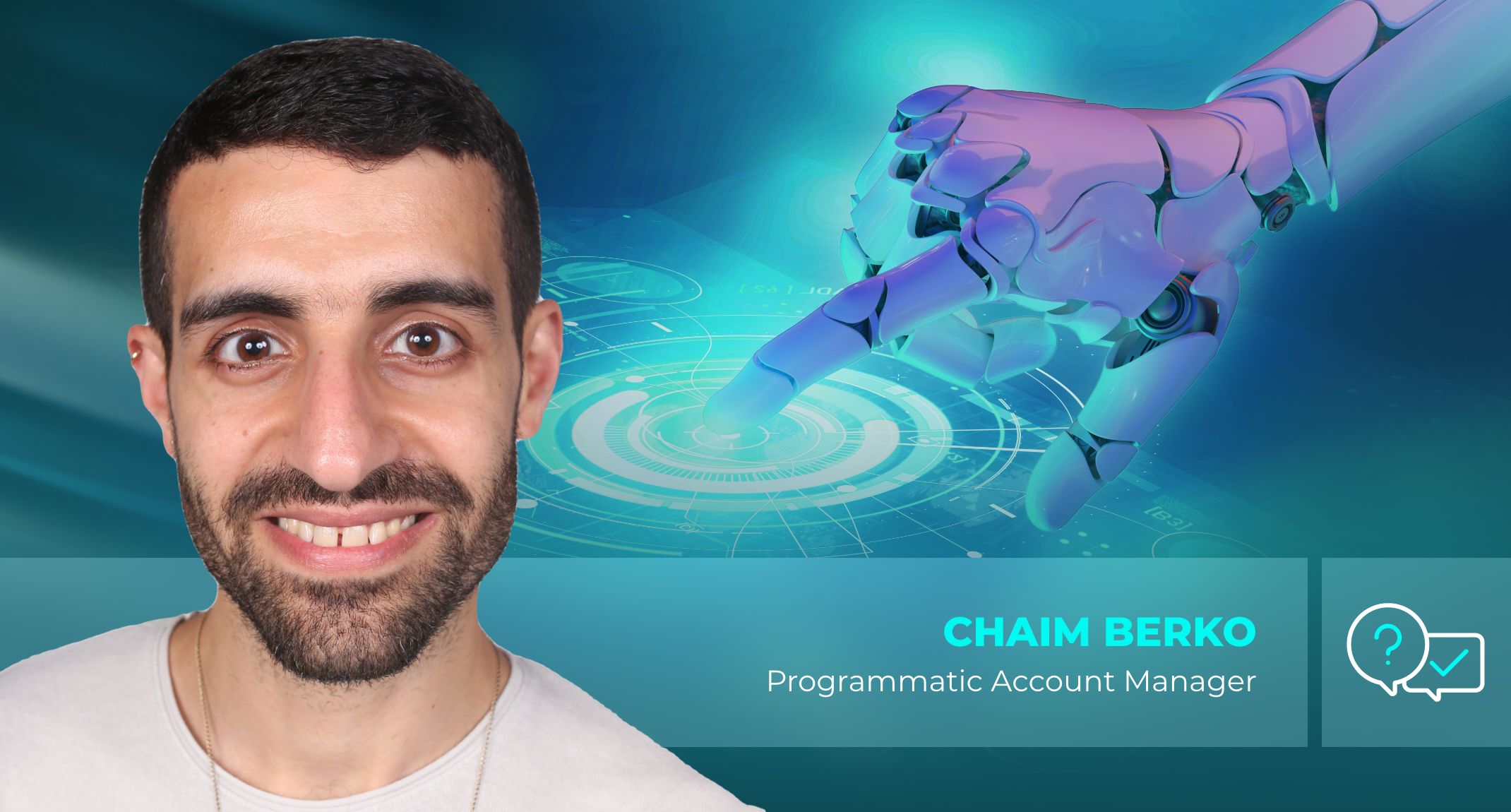 Chaim Berko On Working With The World's Biggest Advertisers
Anzu boasts some amazing talent from around the world, with employees stretching across Tel Aviv, London, Minsk, Berlin, and the US. It's often easy to see a company as the sum of its parts. Still, it's important to remember that behind the numbers, headlines, logos, and flashy showreels sit some incredible individuals working day in and day out towards the shared goal of reaching every gamer on the planet, fueled by a passion for all things video games!

To shine a light on some of these stars, we'll be interviewing several Anzu employees to understand what they get up to, what drives them to come to work in the morning, and of course, what games they like to play. In this post, we caught up with Chaim, Anzu's Senior Programmatic Account Manager.


Who are you, and what do you do at Anzu?

I'm Chaim (which means "life" in Hebrew), and I work as a Senior Programmatic Account Manager on the demand side. You can also refer to my role as a customer success manager because I am very much responsible for my client's success with Anzu.


If your grandma asked you to describe your role to her, how would you explain it?
I would start by saying I work in tech just to catch her attention - in Israel, the tech industry has the prestige to more elderly people! I would probably explain that I work closely with clients from all around the world to serve ads within games, and then I'd show her some of the games we work with to show off Anzu's cool product.


Where in the world are you based? And what's the most interesting thing happening within the industry within your region?

I'm based in Tel Aviv, Israel. I think it's safe to say it's one of the most active places in the world within the AdTech industry, so interesting stuff is always happening. With such big names out there like Taboola, Outbrain, IronSource, and AppsFlyer, I believe that Anzu can learn a lot from their success, but at the same time inspire the industry. Anzu brings a really innovative approach to how game developers can generate revenue from ads, and still puts their users first with non-intrusive ads. That is something I believe should inspire the whole industry.

Anzu is growing at an exciting rate, how long have you been with the company? And what changes have you seen happen during your time there?

I joined the Anzu family in February 2021. During that time, the most major change was the growth of the company, with more and more new employees joining every week! I've never seen anything like this, and it makes me super proud of Anzu for doing so well and providing job opportunities for more people around the globe.

If you had to compare yourself to a game character who would it be, and why?

I want to think of a queer character, but when I was a kid and played video games (I'm a 90's boy), it wasn't something we used to talk about. However, I do remember when playing Mortal Kombat, the character I always chose was Sheeva. She looked so strong, fearless, and fierce.


With over 3.1BN players worldwide, video games are becoming more and more central to many of our lives. Why do you think this is and what makes them so appealing?

When I was a kid, I always dreamt that I could fly (like Storm from X-Men... I adored her!) As technology has improved so much since then, it feels so real when you play video games, and people get to "live" through their character, rather than just their imagination. I mean, have you seen how real games look these days? It's amazing! This is why I think they are more appealing than ever before. We all like to dream, and they help us experience our dreams.


What makes Anzu different from other places you've worked?

I'm going to sound cliche, but I would definitely say the people. I remember when I just started here, and during the first couple of days, I had sessions with many people from different teams and cities around the globe. The thing that stood out to me was how excited everyone is when it comes to the product. People really believe in what we offer to the world. Later on, I learned that I also enjoy engaging with people in the company and that they all just want to help and make your life easier if they can.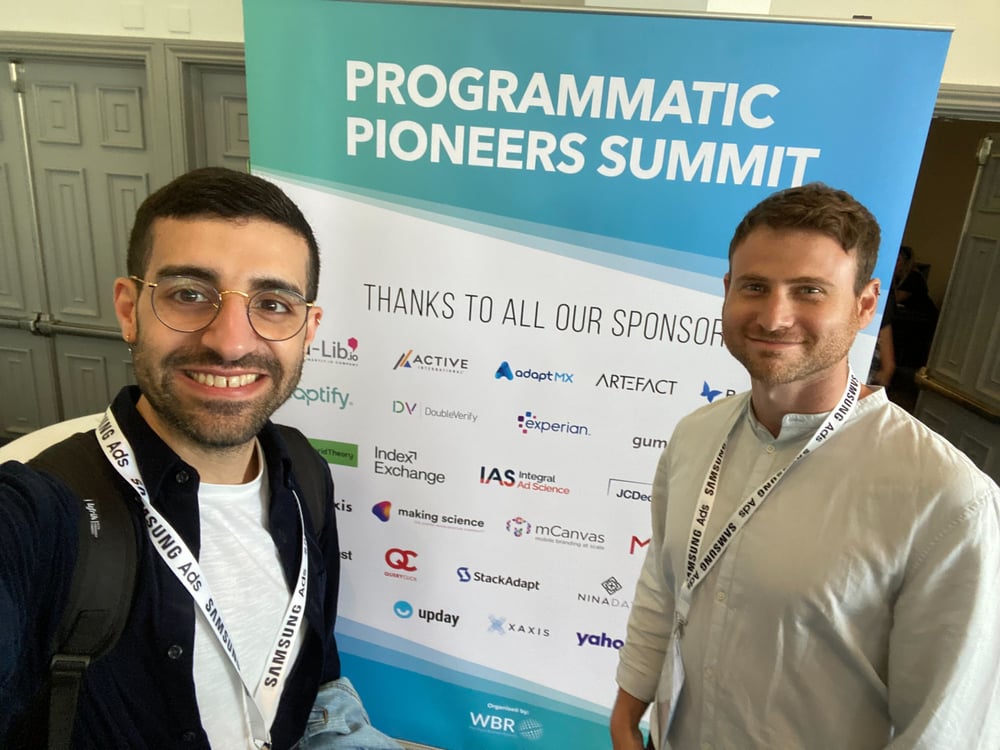 Chaim Berko (left) and VP Programmatic Yaniv Rozencweig (right) at Programmatic Pioneers Summit, 2022

What gets you most excited about the company's future?

Right now, many games and advertisers are partnering with Anzu to have an additional revenue channel, but when Anzu's mission fulfills itself, we will be the only revenue channel! That said, the revenue is not the real issue here - it's the gamers who get to enjoy more and more sessions without pop-up ads or annoying unskippable videos.

Long story short, I think Anzu can change gamers' lives forever, and the way the industry works. This is what excites me so much.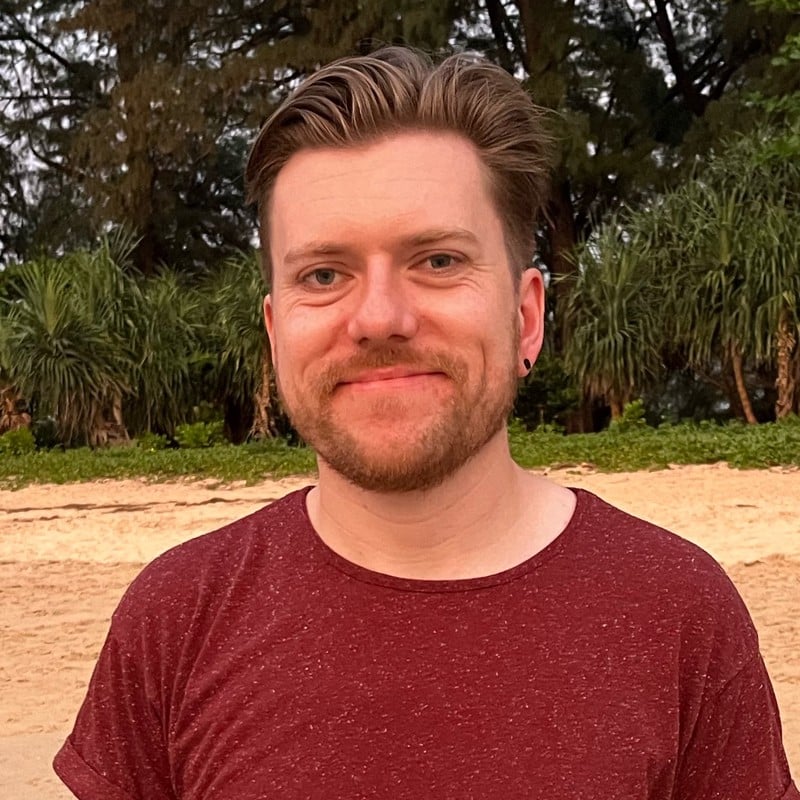 Nick works as Anzu's Content Lead, managing and overseeing the company's content strategy. As a gamer with a background working in AdTech, he has a unique perspective on the industry and the in-game advertising sector.
Nick Woodford
CONTENT MANAGER & COPYWRITER
Anzu
SIGN UP FOR OUR NEWSLETTER