>

Two-Thirds Of UK Gamers Say They Would Welcome More Advertising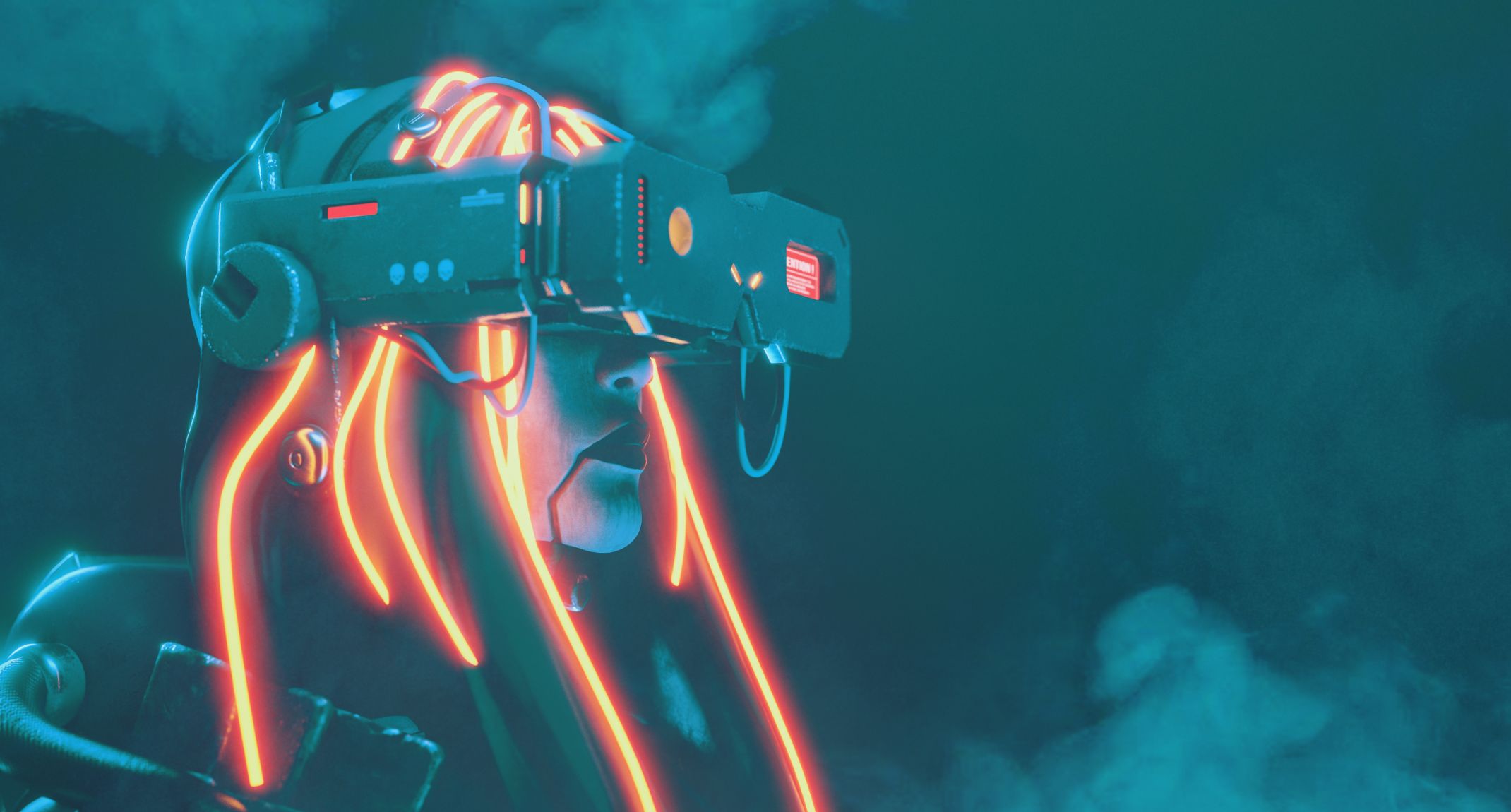 Two-Thirds Of UK Gamers Say They Would Welcome More Advertising
A new research study we conducted found that as long as in-game ads blend into the gaming environment, respect the content, and keep prices down, UK gamers are happy to have more of them in their games.
Understanding British Gamers
There are now over 44.32M gamers in the UK and the industry is predicted to be worth over £5.89BN.

These staggering numbers combined with technological advancements including programmatic in-game advertising, the acceptance of cross-platform play, and the rise of mobile and the free-to-play model, have made in-game advertising extremely attractive to brands and agencies across the UK and beyond.

In Q4 2021, Anzu collected responses from 1,200 British gamers to help drive advertisers' decisions around their approach to gaming, discern gamers' mindsets, and help them understand what potential the channel offers and how to capitalize on it.


Gamers Feel Overwhelmingly Positive Towards In-Game Advertising
As well as discovering that two-thirds of UK gamers said they would welcome more advertising into their games, Anzu also found that 7 in 10 gamers are positive or neutral towards in-game advertising.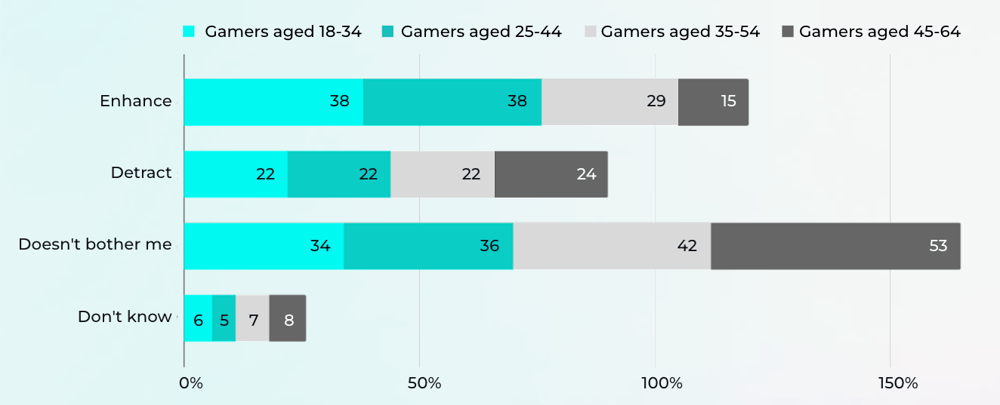 The research showed that 38% of 18-34s and 25-44s think that in-game ads enhance the gaming experience compared to 15% amongst 45-64-year-olds. This indicates a clear divide between how younger and older generations feel about in-game advertising, a trend that could be seen throughout the study.


When It Comes To In-Game Ads, Relevance Is The Golden Rule
The survey also found that relevance is the golden rule for advertising success. When asked what advice you would give to advertisers looking to advertise in games, the most popular answer across all age groups was 'always make your advertising as relevant as possible to the environment.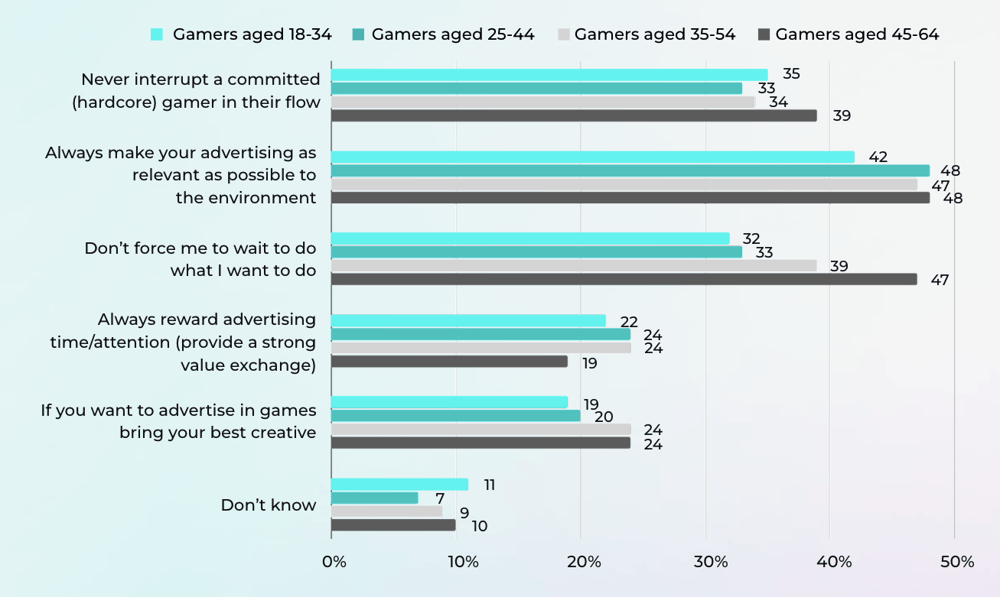 'Don't force me to wait to do what I want to do' and 'never interrupt a committed (hardcore) gamer in their flow' were also popular answers across all age groups, reinforcing the idea that if brands want to reach gamers, they need to ensure that they choose the right approach. Otherwise, they risk not only disrupting the gameplay but leaving gamers with a negative perception of the brand.

To find out more about how UK gamers feel about in-game advertising, as well as what they look like, what's important to them, and what advertisers can do to stand out, head here to download the full report for free.
This article was originally published at IABUK on February 18th, 2022.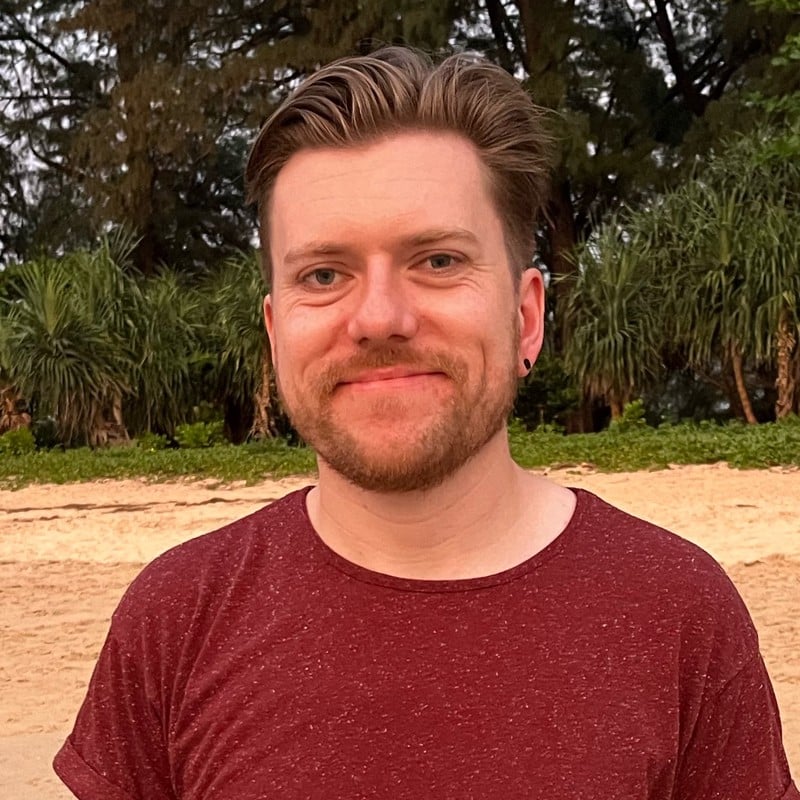 Nick works as Anzu's Content Lead, managing and overseeing the company's content strategy. As a gamer with a background working in AdTech, he has a unique perspective on the industry and the in-game advertising sector.
Nick Woodford
SIGN UP FOR OUR NEWSLETTER