>

The Electric Atmosphere of GDC 2023: Conversations with AAA and Indie Developers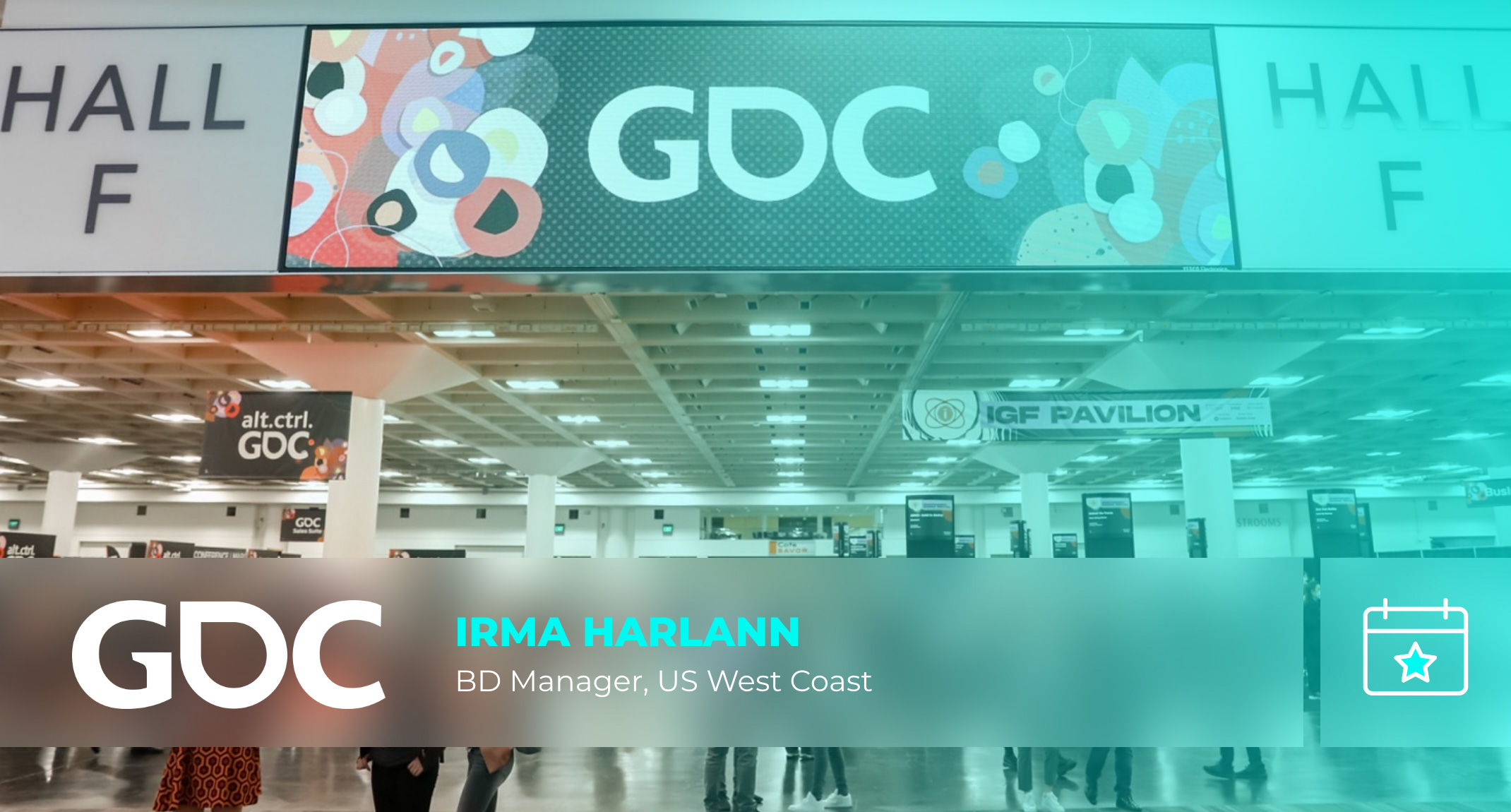 The Electric Atmosphere of GDC 2023: Conversations with AAA and Indie Developers
In this post, Anzu's BD Manager, Irma Harlann, gives us the lowdown from this year's GDC, with insights, trends, and conversations straight from the conference floor.
Game Developer's Conference (GDC) is one of the biggest gaming events on the calendar. This year, it was back in full force, with more than 28,000 people attending the event in person in San Francisco — double the number compared to the previous year — and you could feel it!


The event was a massive, wonderful, and challenging experience. It was my first time attending, and the atmosphere was electric, with so many talented people from the gaming industry attending, making it an excellent opportunity for networking and knowledge exchange.
At the event, many attendees had varying levels of expertise, making it easier to connect with individuals from different backgrounds and industries. It was refreshing to engage with industry leaders in a casual setting and learn from their experiences.
As a passionate gamer, I was excited to meet with representatives from some of the top AAA studios in the industry, including Naughty Dog (The Last Of Us), Santa Monica Studio (God of War), Ubisoft (Assasin's Creed), and CD Projekt RED (The Witcher). It was a unique experience to engage in casual conversations with these professionals and talk about their latest projects and creative processes.

In addition to the AAA studios, I also had the chance to connect with indie developers who were pushing the boundaries of the gaming industry with innovative games that were breaking new ground. Hearing about their projects and challenges during the development process was fascinating and gave me a deeper appreciation for the hard work and dedication that goes into creating games.
I had various engaging discussions, ranging from exploring potential business opportunities to discussing the latest trends and challenges in the gaming industry. It was interesting to hear from developers who were passionate about creating games that were not only fun but also had a positive social impact. This is a trend I think we will continue to see moving forward, as gaming has the unique ability to place the player directly into the center of the action, allowing them to see the world from a different perspective and experience truly engaging stories that aren't possible via any other entertainment medium.
Additionally, I had some insightful discussions with other business professionals about the role of gaming in marketing and how companies can use it as a tool to reach new audiences. With more than 3B gamers globally, coming from every race, gender, background, and culture imaginable, gaming's reach is massive. Finding ways to engage gamers in a way that adds to the gameplay is incredibly exciting.



From my conversations, a few trends stood out, such as the high number of companies focused on Web3 and 'crypto games', and the talks on generative AI — while these trends were unsurprising, it was intriguing to hear the buzz around them. Even more exciting was learning how AI is used in gaming today. From generating more realistic NPCs to creating expansive gaming landscapes, the possibilities are endless, and I'm excited to see the innovative ways game developers will leverage this technology. It has the potential to be genuinely game-changing!
Regarding in-game advertising, it was incredibly rewarding that most developers already knew about Anzu before we even spoke to them. It was also thrilling to see the idea of in-game ads becoming more widely accepted within the industry. With the challenging economic climate, we find ourselves in, nobody knows what's around the corner, and game developers are increasingly using in-game advertising to help support their studios financially, providing them with a reliable and consistent revenue stream without compromising on play.
Overall, the conference was a huge success! Not only am I excited and ready to follow up on lots of the conversations I had, it was also amazing to see so many people from the industry together again, cementing that these in-person events are much-needed and hugely beneficial to connect, grow, and shape the games industry of the future. Bring on GDC 2024!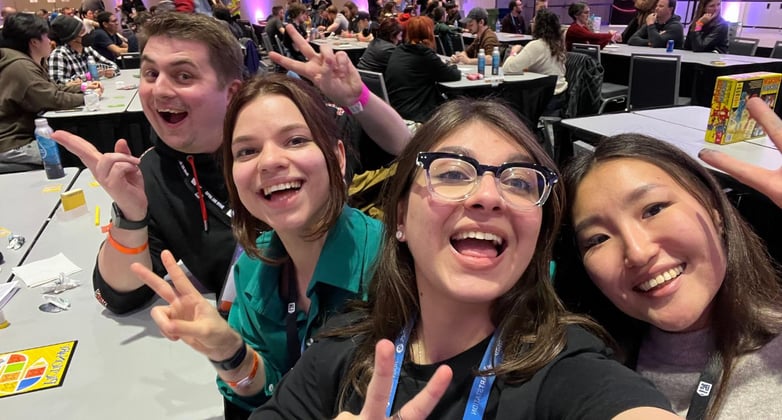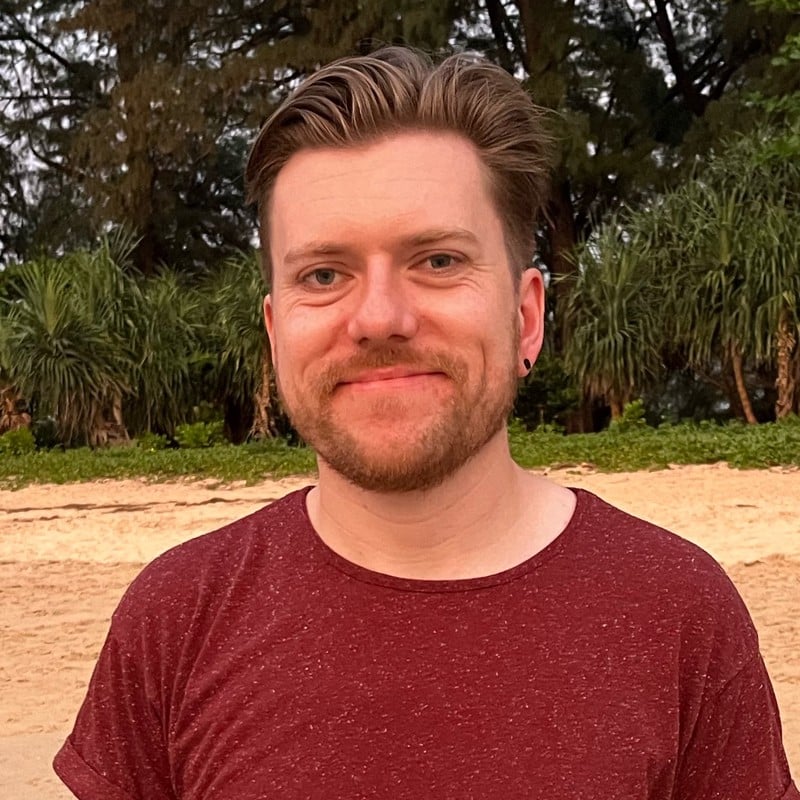 Nick works as Anzu's Content Lead, managing and overseeing the company's content strategy. As a gamer with a background working in AdTech, he has a unique perspective on the industry and the in-game advertising sector.
Nick Woodford
SIGN UP FOR OUR NEWSLETTER