>

Roei Ben Haim On Working With The World's Biggest Games Publishers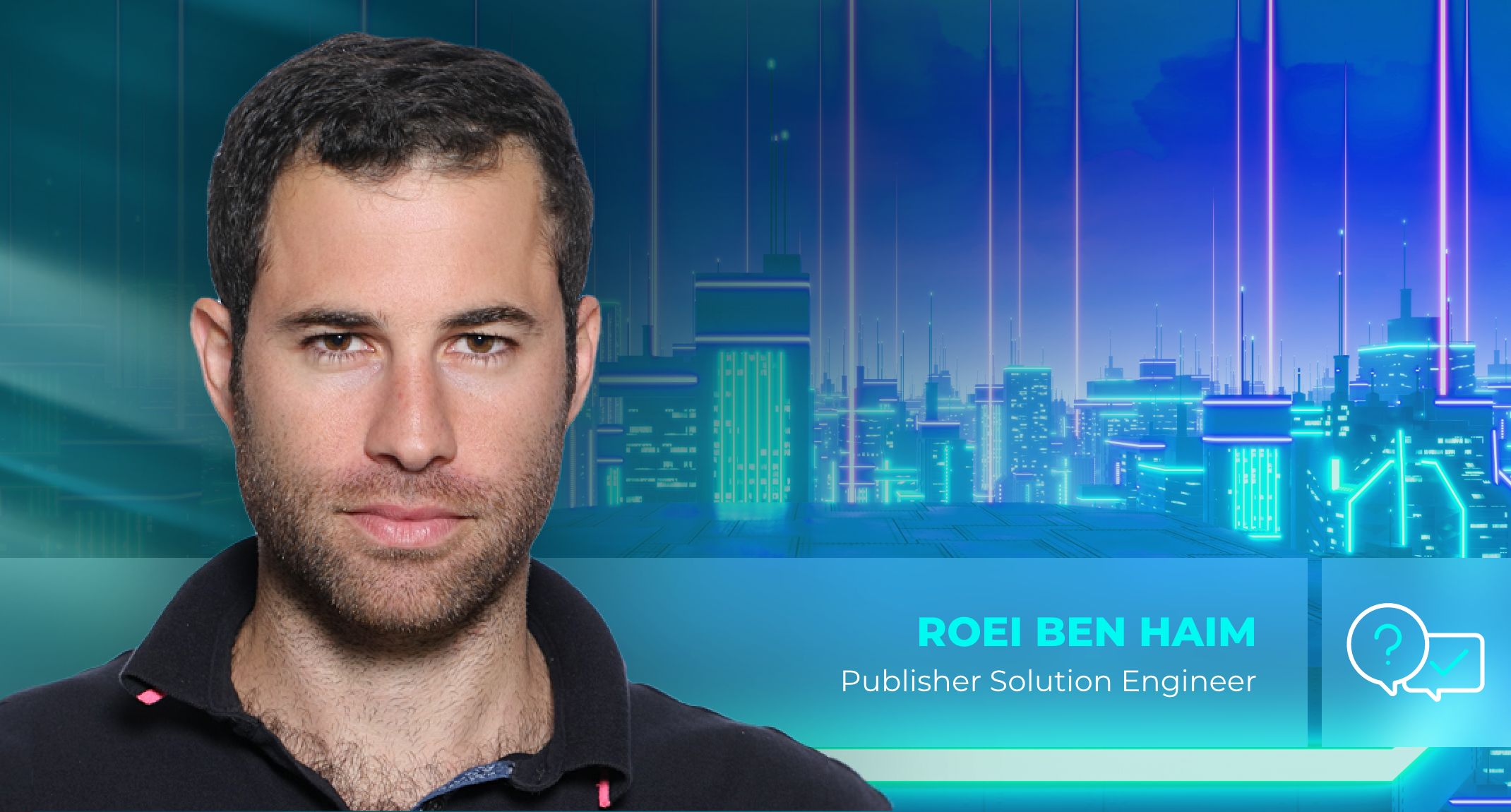 Roei Ben Haim On Working With The World's Biggest Games Publishers
Anzu boasts some amazing talent from around the world, with employees stretching across Tel Aviv, London, Minsk, Berlin, and the US. It's often easy to see a company as the sum of its parts.
Still, it's important to remember that behind the numbers, headlines, logos, and flashy showreels sit some incredible individuals working day in day out towards the shared goal of reaching every gamer on the planet, fueled by a passion for all things video games!

To shine a light on some of these stars, we'll be interviewing several Anzu employees to understand what they get up to, what drives them to come to work in the morning, and of course, what games they like to play. In this post, we caught up with Roei, Anzu's amazing Publisher Solutions Engineer.


If your grandma asked you to describe your role to her, how would you explain it?
I work with game developers all around the world, helping them to successfully integrate Anzu's product into their games, and ensuring they follow our best practices to achieve flawless engagement from their users.



What's the most exciting thing you're working on?
Anzu's products suit both indie developers and large-scale publishing houses, which have different requirements. Working with many types of publishers challenges us to have a flexible integration process and an agile product.

It's very exciting to be supporting the needs of multiple customer types during a massive scale-up phase by using my skills as an industrial engineer to achieve it.

Anzu is growing at an exciting rate. How long have you been with the company? And what changes have you seen happen during your time there?
I joined Anzu ten months ago as part of the Supply team. A few months down the road, the company has been shifting from start-up to scale-up. Many processes started to be more automatic to support this growth, and even the internal work environment became more systematic.

I'm lucky to work with talented people who understand that seamless business processes are a top priority. The tools have been changed, but the spirit of teamwork remains.


What's your platform of preference and your favorite game?
I have always loved playing games, and I don't think this will ever change! I love to play engaging titles that require a lot of focus, so my platform of choice is PC. My favorite games are Blizzard titles: Warcraft and the Diablo series.
With over 3.1BN players worldwide, video games are becoming more and more central to many of our lives. Why do you think this is and what makes them so appealing?
We live in an era of economic well-being where machines, robots, AI, and automation make our lives easier. Tasks that used to take up our time are now being done more efficiently, which means we have more free time for entertainment. This, combined with vast technological influences in our lives, makes gaming a meaningful part of everyone's life.

Games have also become more mature, with rich background stories, natively created or adapted from literature and cinematic worlds, making the gaming industry a content provider with many games having some of the best storytelling in the world.
What makes Anzu different from other places you've worked?
As an industrial engineer, I come from a very different professional world. Anzu is the first company I have worked for that doesn't produce physical products, yet the processes are similar. Working at Anzu is characterized by a fast-paced environment, dealing with frontier tech and many different types of clients. What amazed me the most was the level of involvement and devotion of its employees. Everyone does their best for the success of the company.

The moral standard in Anzu is also something I'd like to emphasize. Since we represent both sides of the chain – publishers and advertisers – we do our best to reach the sweet spot for both, offering a new non-intrusive ad channel for publishers, while ensuring these ads are being shown respectfully for advertisers.

What gets you most excited about the company's future?
Bringing new ideas and shaking up the classic advertising industry. I'm excited about changing the concept that commercial advertising doesn't have to be intrusive to the user and be part of the content.

Joining the company at quite an early stage allows me to be part of the growth, which I find fascinating.
Any final comments?
Playing games stimulates your brain like working out strengthens your muscles. Find time for it, but don't overdo it!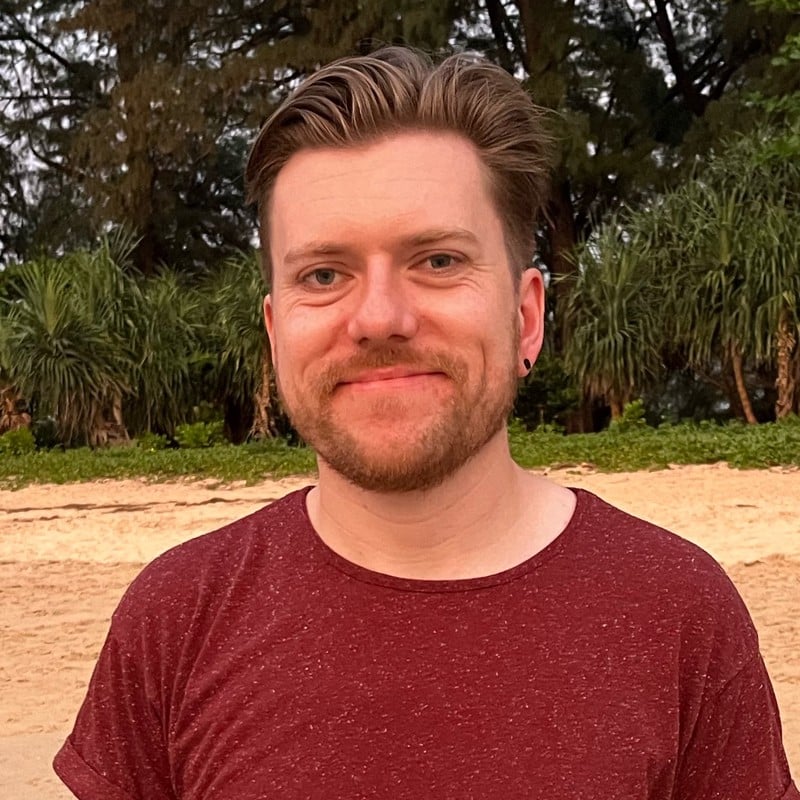 Nick works as Anzu's Content Lead, managing and overseeing the company's content strategy. As a gamer with a background working in AdTech, he has a unique perspective on the industry and the in-game advertising sector.
Nick Woodford
CONTENT MANAGER & COPYWRITER
Anzu
SIGN UP FOR OUR NEWSLETTER