>

50 Years Since The First Console Launched, Here's How Console Took Control(ler) Of The Gaming Scene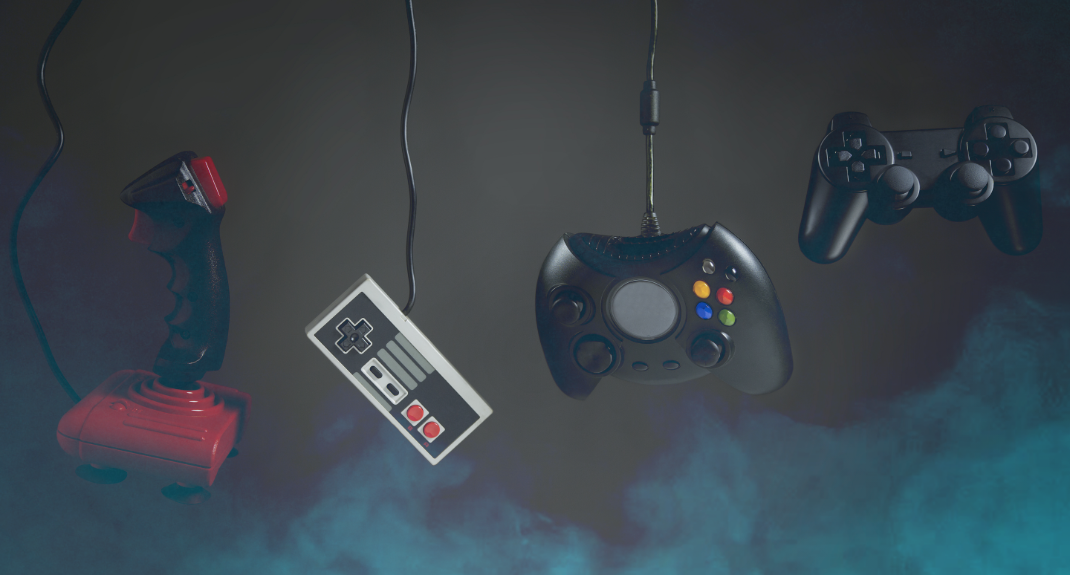 50 Years Since The First Console Launched, Here's How Console Took Control(ler) Of The Gaming Scene
From Pong to Donkey Kong, there's no denying that console gaming has become an iconic successor to arcade gaming over the past 50 years. With over 254 million console gamers around the globe, consoles have taken the world and its living rooms by storm. But how did it all begin?
To celebrate this exciting milestone, join us as we take a look at the past five decades of console gaming and where it stands today in the gaming industry at large.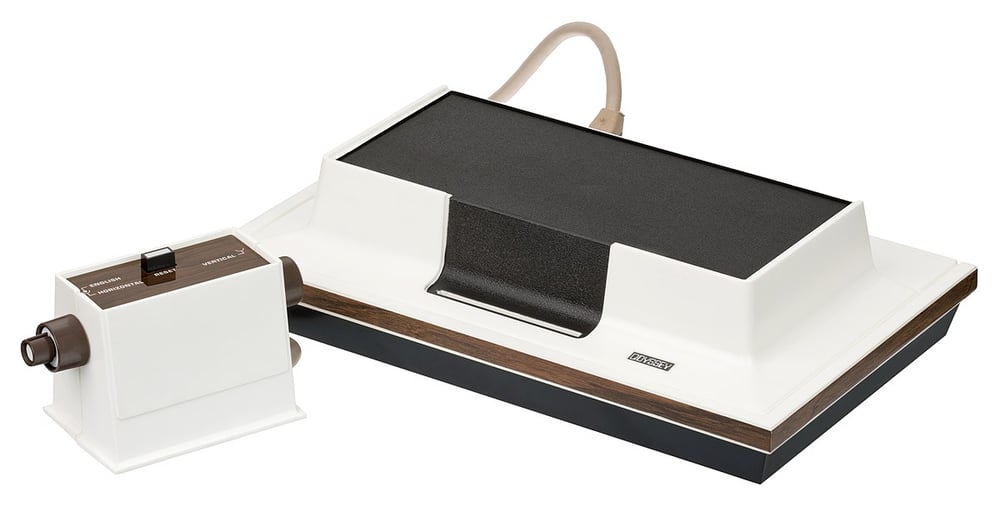 The Magnavox Odyssey became the world's first commercial home gaming console in 1972.
The first ever console
Beginning with the world's first commercial home gaming console — the Magnavox Odyssey — in 1972, console gaming meant that people could enjoy the sensation of 'arcade gaming' at home. The Magnavox used 'game cards', similar to the modern-day game cartridge, where players would guide two squares around the screen with 'paddles' or early-day controllers. The Odyssey also required players to place physical overlays over the TV screen to provide primitive contextual 'environments' for each game.
From these humble beginnings, one game company in particular saw the opportunity the Magnavox Odyssey provided and ran with it — Atari. It was from there that console gaming evolved, with the Atari 2600 releasing the smash hit Space Invaders to living rooms all over the worl, and as they say, the rest is history.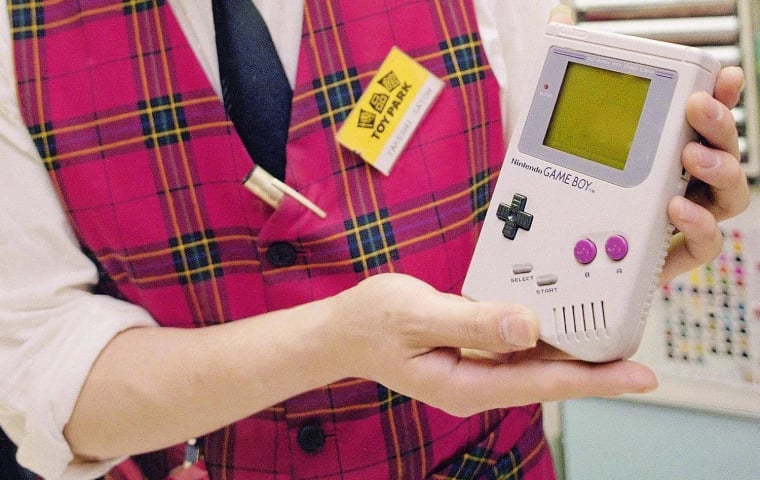 The original Nintendo Game Boy, released in 1989. Image credit: NBC News
Its'a me, Nintendo!
While Nintendo didn't produce the first ever handheld console (that honour was left to Milton-Bradley's LCD-based Microvision), the arrival of Nintendo's handheld GameBoy console in 1989 arguably changed the console scene forever.
Comparing the original GameBoy to the modern Nintendo Switch console, and it's newer OLED version, it's easy to see why these handheld consoles took off in popularity — gamers can play a huge variety of games on the go, not chained to their televisions (unless you want to be, in the case of the Switch!), and brought with it a huge influx of new IPs, from Donkey Kong and Mario to Pokémon.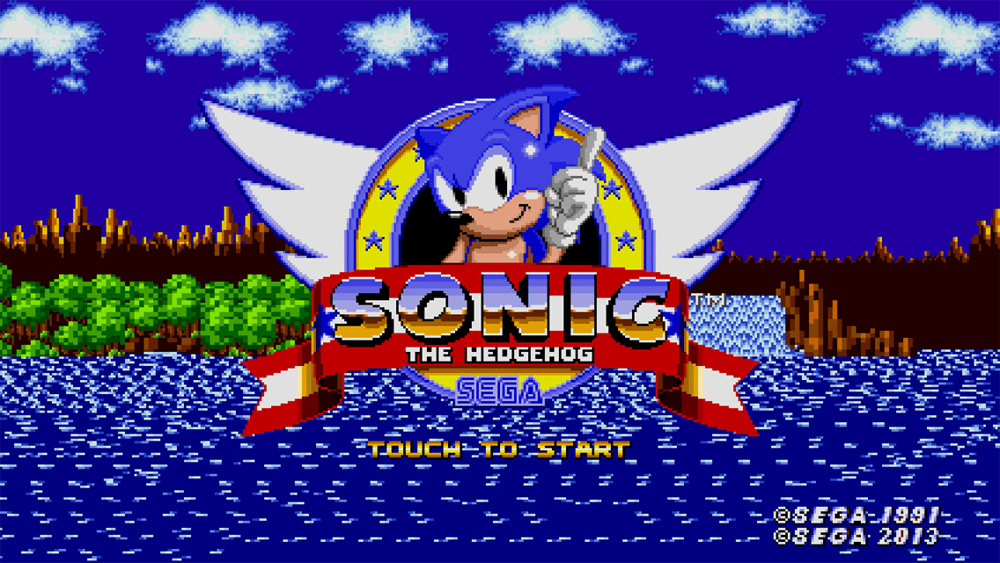 Sonic The Hedgehog — ahh, the nostalgia of that home screen!
War of the Consoles
While SEGA put up a strong fight against Nintendo to establish their own IPs like Sonic The Hedgehog, the 16-bit SEGA Genesis in 1988 and SEGA Saturn in 1994, unfortunately, were no match to Nintendo's console systems. The final nail in the coffin struck with the launch of newer consoles like Sony's PlayStation, which saw SEGA's console manufacturing unit finally hang up their controllers in 2001.
It wasn't just SEGA and Nintendo that had established a 'console war', however. Anyone alive in the late 1980s and 90s will remember the bitter battle fought by Microsoft and Sony for player attention. Microsoft's Xbox and Sony's PlayStation consoles were both intensely commercially popular, and each company's competitive nature was stronger even than today, sparking the age-old question of 'which is better: Xbox or PlayStation?', a rivalry that persists to this day.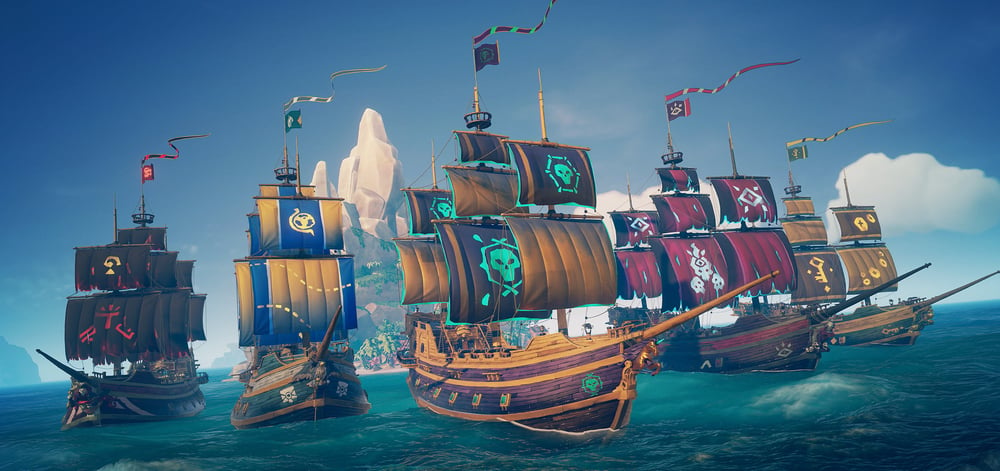 Sea of Thieves, developed by Rare and published by Microsoft Studios, is just one of many games available on today's next-gen consoles and through the Xbox Game Pass cloud gaming platform.
What about consoles today?
Console gaming today has taken on a whole new facelift of its own. Research reports 254 million console gamers around the world in 2021. In 2022, console now accounts for roughly 27% of the game market, worth around $52.9B, with just under half of US players being console gamers and comprising of the highest number in the world.
While Nintendo Switch has reportedly sold over 93 million units to date — beaten only by the Nintendo Wii — next-generation consoles like the Xbox Series X/S and PlayStation 5 have seen their own victories and tumultuous challenges — from record-breaking sales to hardware manufacturing hardships. This has given rise to more flexible gaming options to keep up with gamer demand, such as streaming games directly to mobile or TV through cloud gaming.
Opening up online game libraries perfect for streaming games in a subscription model is also proving massively popular. For instance, the Xbox Live platform currently has over 100 million monthly active users between its free and paid Game Pass tier. Meanwhile, Sony's PlayStation Plus now has around 47.6 million subscribers on the exclusively paid tier. Netflix and Amazon have also taken a big step into gaming, with Netflix recently announcing the formation of their own gaming studio.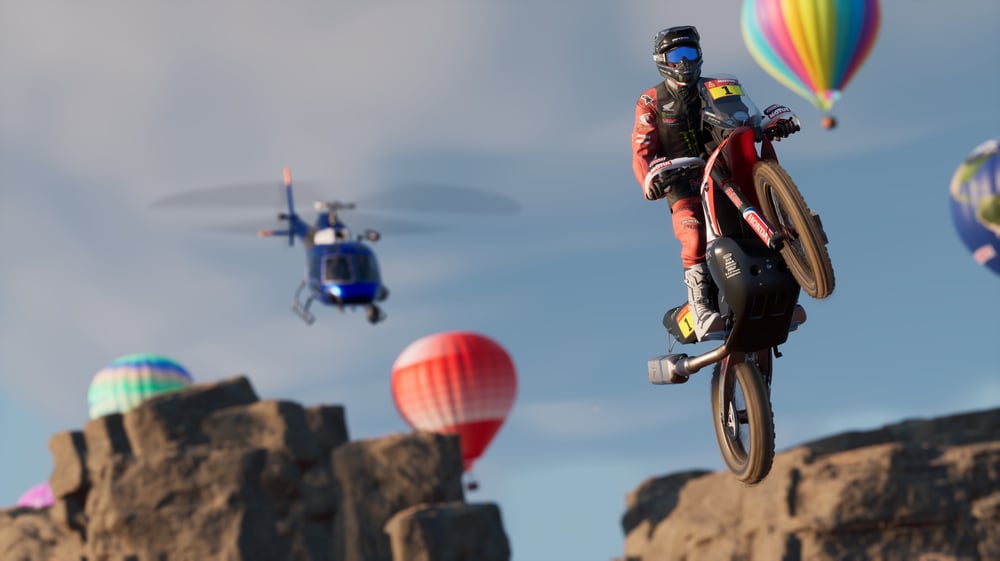 Dakar Desert Rally, launching on October 4th 2022, will feature Anzu's intrinsic in-game ads from day one.
But how will console studios continue to compete while still generating revenue? The answer lies with in in-game advertising. According to Newzoo's Global Games Market report this year, ads in AAA console games are poised to become a reality. "The situation has changed," the report reads, "as consumers, advertisers, and brands alike are more receptive to advertising in what has become the world's most popular form of entertainment: gaming."
Anzu was the first to bring programmatic in-game advertising to console titles, becoming an exclusive middleware provider for Xbox. Next week, Anzu will continue to push the boundaries of what console gaming looks like, with Saber Interactive launching its highly anticipated title Dakar Desert Rally, including Anzu's non-intrusive in-game ads built into the gameplay from day one. The promise of continued income for AAA console games looks set to secure the future for console gaming.
SIGN UP FOR OUR NEWSLETTER