>

Hendrik Menz on Why Gaming Is The Next Big Media Channel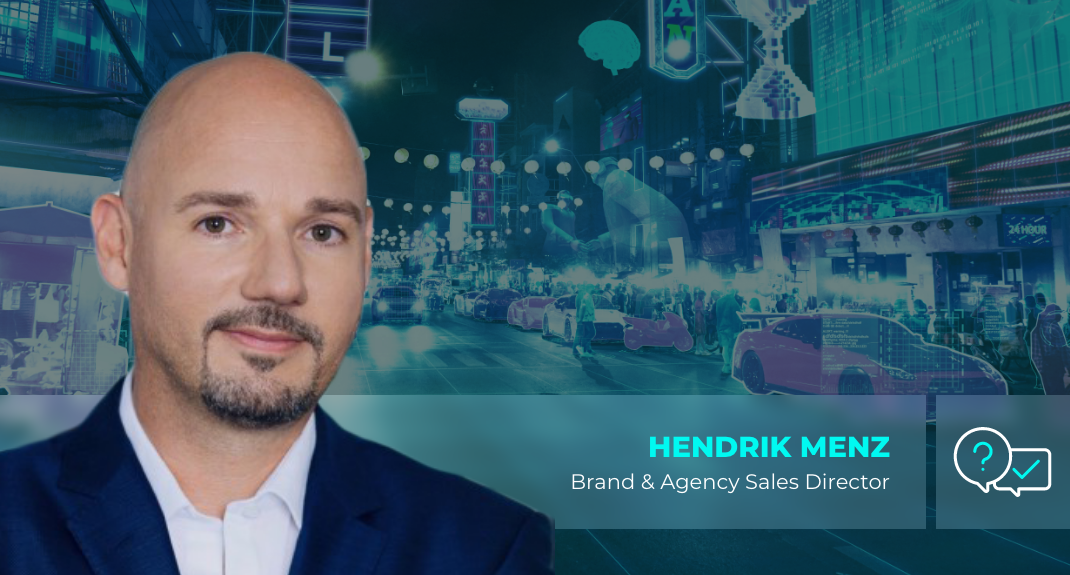 Hendrik Menz on Why Gaming Is The Next Big Media Channel
Anzu boasts some amazing talent from around the world, with employees stretching across Tel Aviv, London, Turkey, Berlin, and the US. It's easy to see a company as the sum of its parts. Still, it's important to remember that behind the numbers, headlines, logos, and flashy showreels sit some incredible individuals working towards the shared goal of reaching every gamer on the planet, fuelled by a passion for all things video games!

To shine a light on some of these stars, we'll be interviewing several Anzu employees to understand what they get up to, what drives them to come to work in the morning, and of course, what games they like to play. In this post, we caught up with Hendrik, Anzu's Brand & Agency Sales Director.

Who are you, and what do you do at Anzu?
My name is Hendrik, and I'm responsible for brand and agency relationships, speaking to advertisers worldwide about gaming and esports as an emerging media channel.
How would you explain your role to an industry newbie?
My job is mainly to educate advertisers and their agencies about the gaming space and the tremendous opportunities that a sophisticated platform like Anzu can bring to their media mix. Most brands and their respective marketing consultants have not yet completely grasped the sheer size and impact of the largest entertainment industry worldwide, mainly because it has been very hard for advertisers to access it efficiently in the past.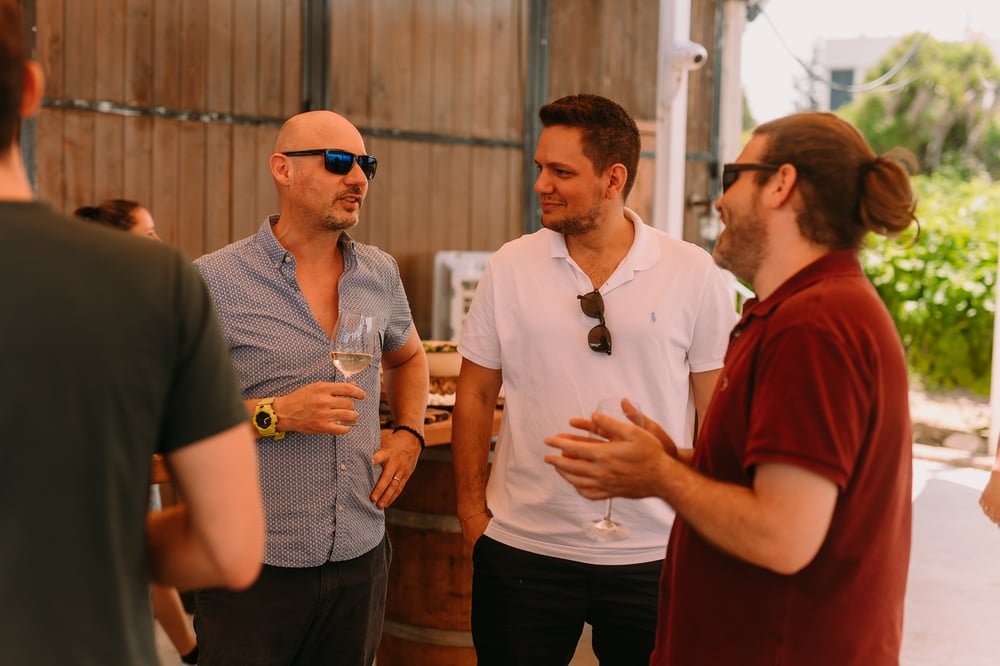 What's the most exciting thing you're working on?
Working in advertising for more than 20 years, it has always been very much about sensible budget allocation for brands to create sustained economic value and a positive impact on consumers. Currently, we have worked on a study that proves the deep emotional impact that brand activations can achieve within highly-immersive environments like 3D games. The physical and psychological effects of experiencing an interactive medium and the respective opportunity for advertisers to leverage the huge involvement of each player are truly astonishing. I cannot wait for us to showcase these results to a wider audience and give brands the data to back a thesis we have been promoting for years. In-game ads not only work; they also perform incredibly well and are long-lasting compared to other media categories.
Anzu is growing at a rapid rate. How long have you been with the company, and what changes have you seen happen during your time there?
I was lucky enough to join the team in 2019 when there were only a handful of people. Changes happen with each new colleague joining the team. But what has been absolutely consistent is the spirit with which Anzu, as a group of highly motivated and skilled individuals, has successfully stayed its course in improving advertising in games. By providing an advanced platform, together, they have created a broadly accessible ecosystem to accommodate the paradigm shift in media consumption the world is facing.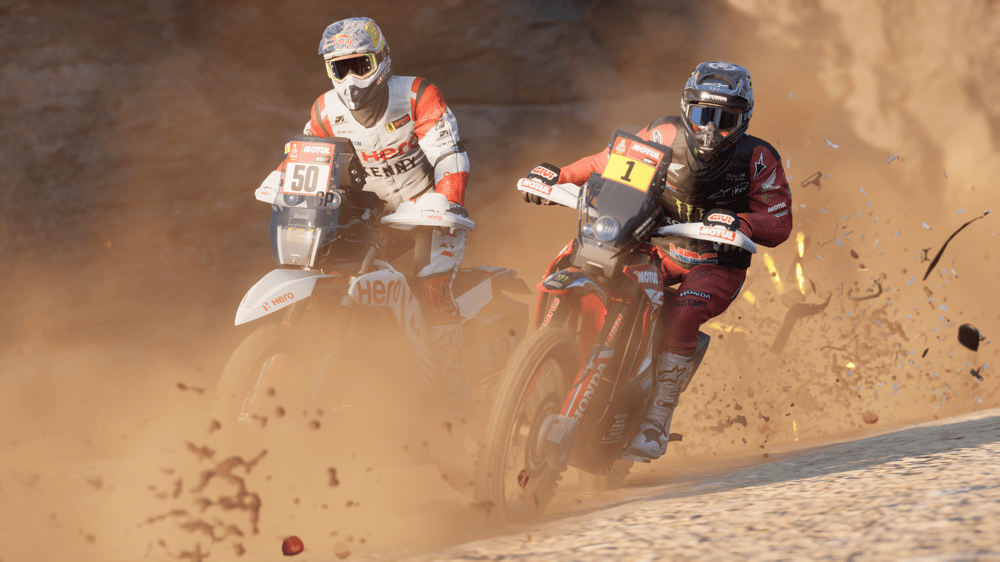 Dakar Desert Rally (pictured), the AAA racing title by Saber Interactive, is now available in Anzu's advertising inventory.
What's your preferred gaming platform and your favorite game?
On mobile, I spend way too much time on Tennis Clash and Golf Clash! On PC, I love to chase track records in TrackMania. On my PS5, I let my sons crash monster trucks with a Logitech Driving Rig, and personally, I'm looking forward to exploring the vast worlds of Dakar Desert Rally.
With over 3.1BN players worldwide, video games are becoming more and more central to many of our lives. Why do you think this is and what makes them so appealing?
People love to be entertained. Movies, TV, and music all have established spaces that let people indulge. But gaming is so deeply rooted in humans as a primal learning device that improves social interaction and communication, whether it is channeled through an ancient game like chess or the incredible visually realistic content that Unreal Engine 5 is enabling today. The endless possibilities of not only watching but living the craziest and most creative roleplay will have people enjoy a never-before-seen spectrum of immersive experiences, whether it is on a screen, in VR, or "IRL" out in the world with mixed and augmented reality.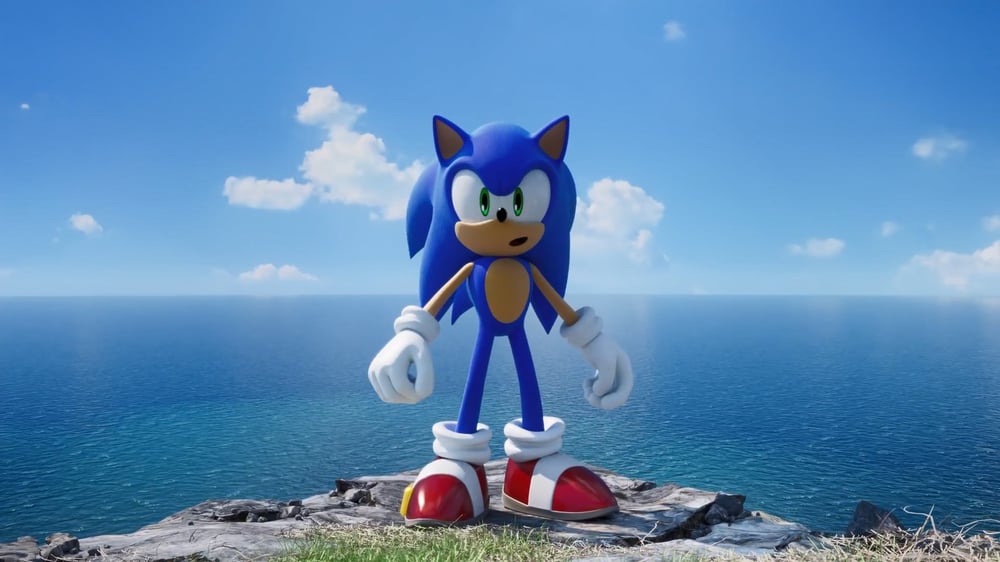 If you had to compare yourself to a game character, who would it be, and why?
Personally, I'm more into sports and racing games, so if I had to choose a character, it would probably be someone fun, like Super Mario or Sonic.
What makes Anzu different from other places you've worked?
My work experience before Anzu was almost exclusively in agencies, so the more technical aspect of digital advertising is definitely something exciting, and we have some unbelievable talent pushing the boundaries on a daily basis. You can come up with new ideas and impulses, often inspired by the brands or agency partners, and the product team will find first-to-market solutions at an incredible speed. Being able to turn around and offer that to the market with comparatively short response times really keeps me hyped for our product.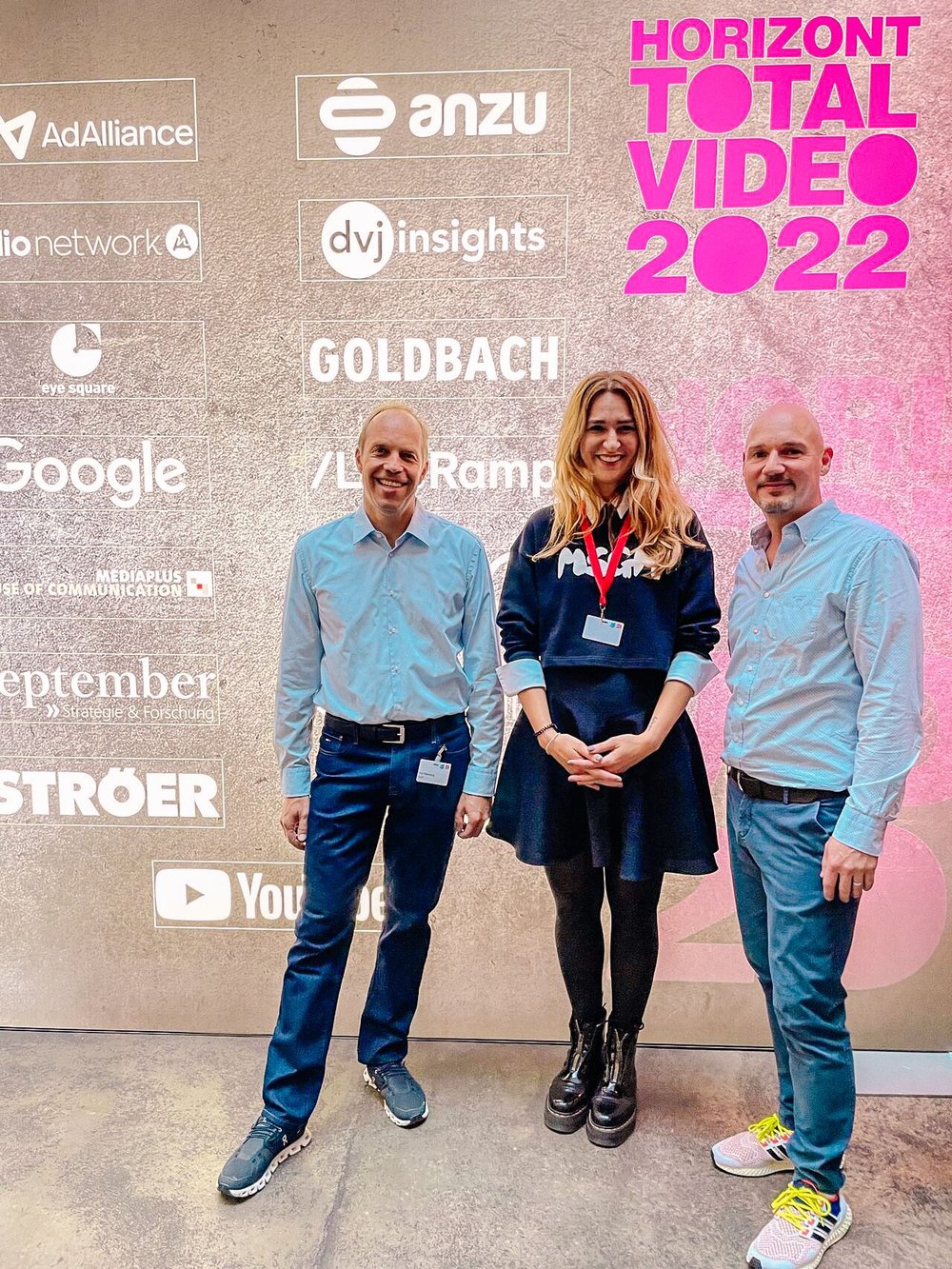 What gets you most excited about the company's future?
Definitely the company culture. The tech is a vital component, but the people really make it special. It sounds so cliché that it is almost hard to bear, but anything less would not sufficiently describe it. First of all, I love how international and inclusive we operate, from staff all the way to our investors from all continents. Working within a global industry has honestly never been a challenge but rather an opportunity to meet and work with so many amazing individuals, internally and externally.
A strong belief in the future of gaming as a media channel and our mission to present a better solution to publishers, advertisers, and ultimately gamers enjoying themselves really is a shared value I see reflected in our company actions and decisions.
Any final comments?
Ultimately, we are looking into a near future where a metaverse, with a wealth of virtual worlds, all built in 3D engines, will have a tremendous impact on people's lives. Working on a platform that will help make this distant place significantly more pleasant by avoiding annoying and intrusive ad formats — and therefore improving the user experience — definitely serves as a great vision to aspire to.
Interested in joining Anzu? Check out our latest vacancies across the globe.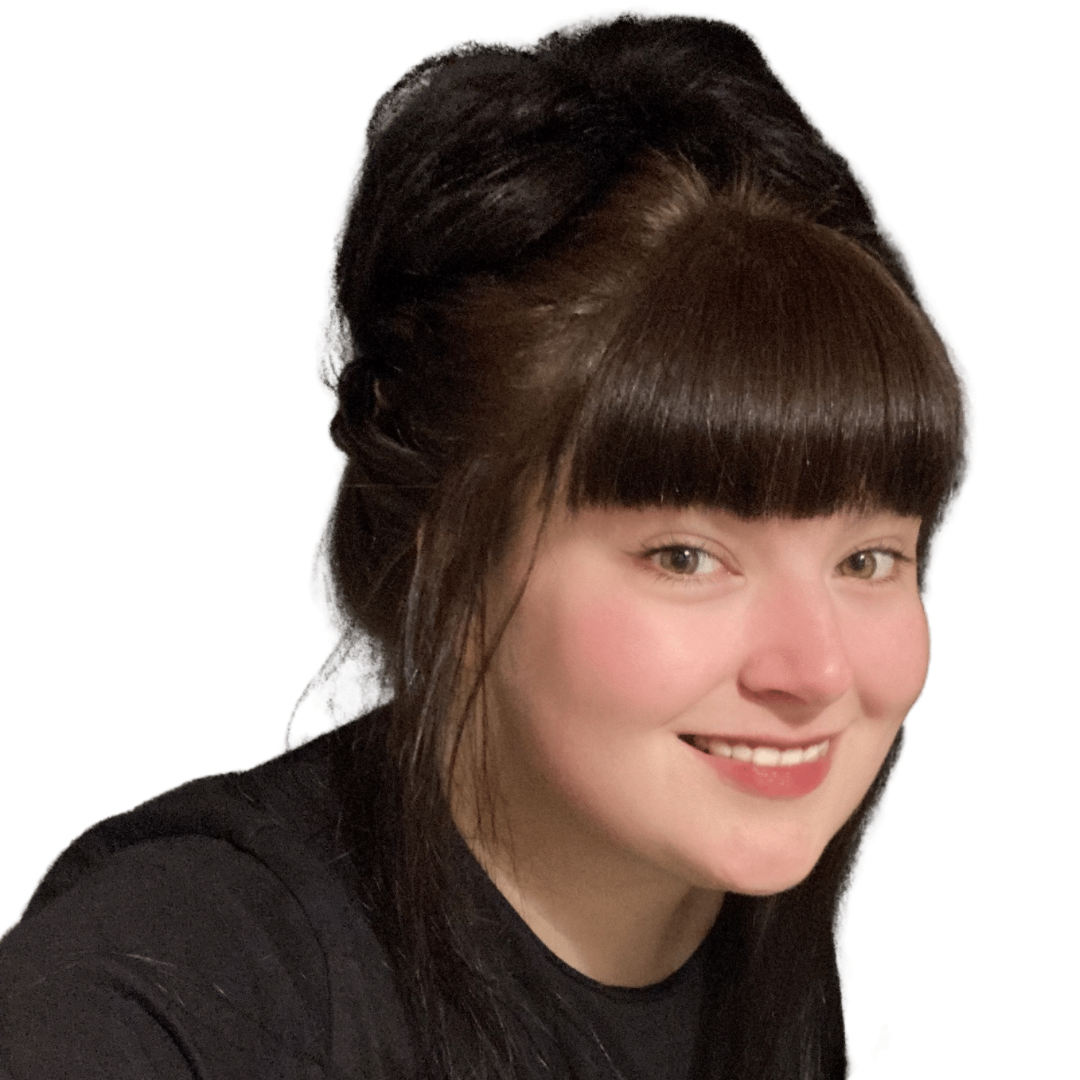 Kirsten is a copywriter with over 5 years of experience in marketing and social media for startups, agencies, and game development studios. As well as her passion for video games, Kirsten loves creative writing, board games, and quiz shows.
Kirsten Cresswell
CONTENT MANAGER & COPYWRITER
Anzu
SIGN UP FOR OUR NEWSLETTER