>

Anzu at Cannes Lions: Measuring The Metaverse, Changing The Attention Game, And Perfecting Programmatic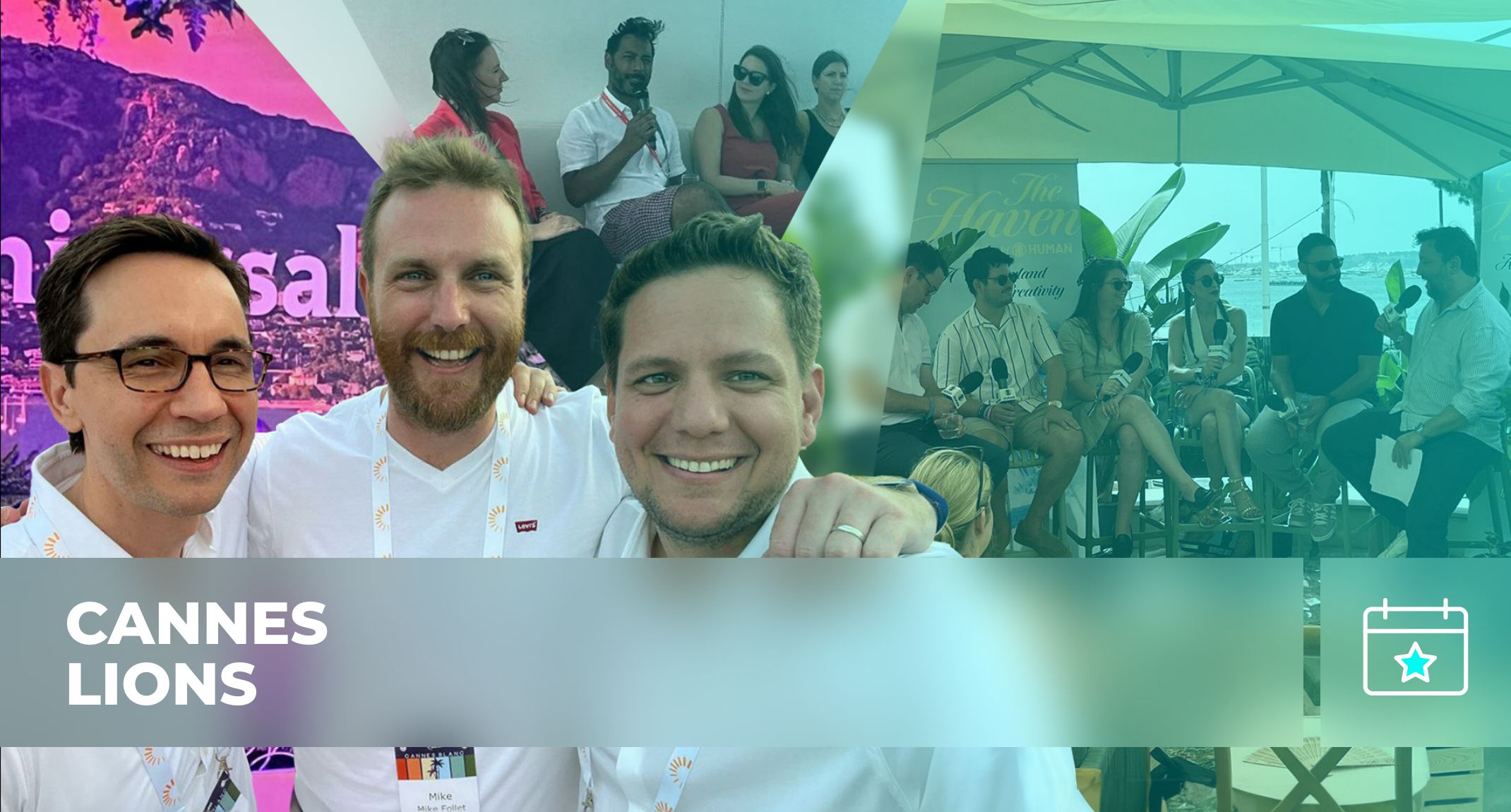 Anzu at Cannes Lions: Measuring The Metaverse, Changing The Attention Game, And Perfecting Programmatic
This year the Anzu team were out in full force at Cannes Lions, taking part in panels, debates, and key conversations across the festival, as well as enjoying the odd rosé, yacht ride, and late night/early morning party — it's a hard life.
There were a number of trends that ran throughout the week with big focuses on diversity and inclusion, how you can make your budgets go further, and campaigns work harder in the uncertain climate we find ourselves in, and, of course, how AI can be leveraged to enhance workflows, in particular in relation to creativity and reacting with real-time content.
This year it was also clear that gaming was an area on many advertisers' minds, with the launch of the Entertainment Lions for Gaming category, celebrating creative work that connects people to brands through gameplay.
Unlike last year, instead of discussing gaming's possibilities, the conversations happening around the festival were driven around areas like standards, measurement, metrics, and fraud prevention within gaming. This was great to see, as it shows that gaming is no longer something advertisers are considering. Instead, it's an established channel the industry is coming together to help build upon. With WPP, Sony, the Trade Desk, and Dentsu all firmly behind it, it has given brands even more confidence to look at the channel more seriously.
Over the following few paragraphs, we'll take a quick look back at some of the key discussions from the festival that happened around gaming, peppered with the odd photo or two from the team basking in the French Riviera sun...ahem, I mean hard at work.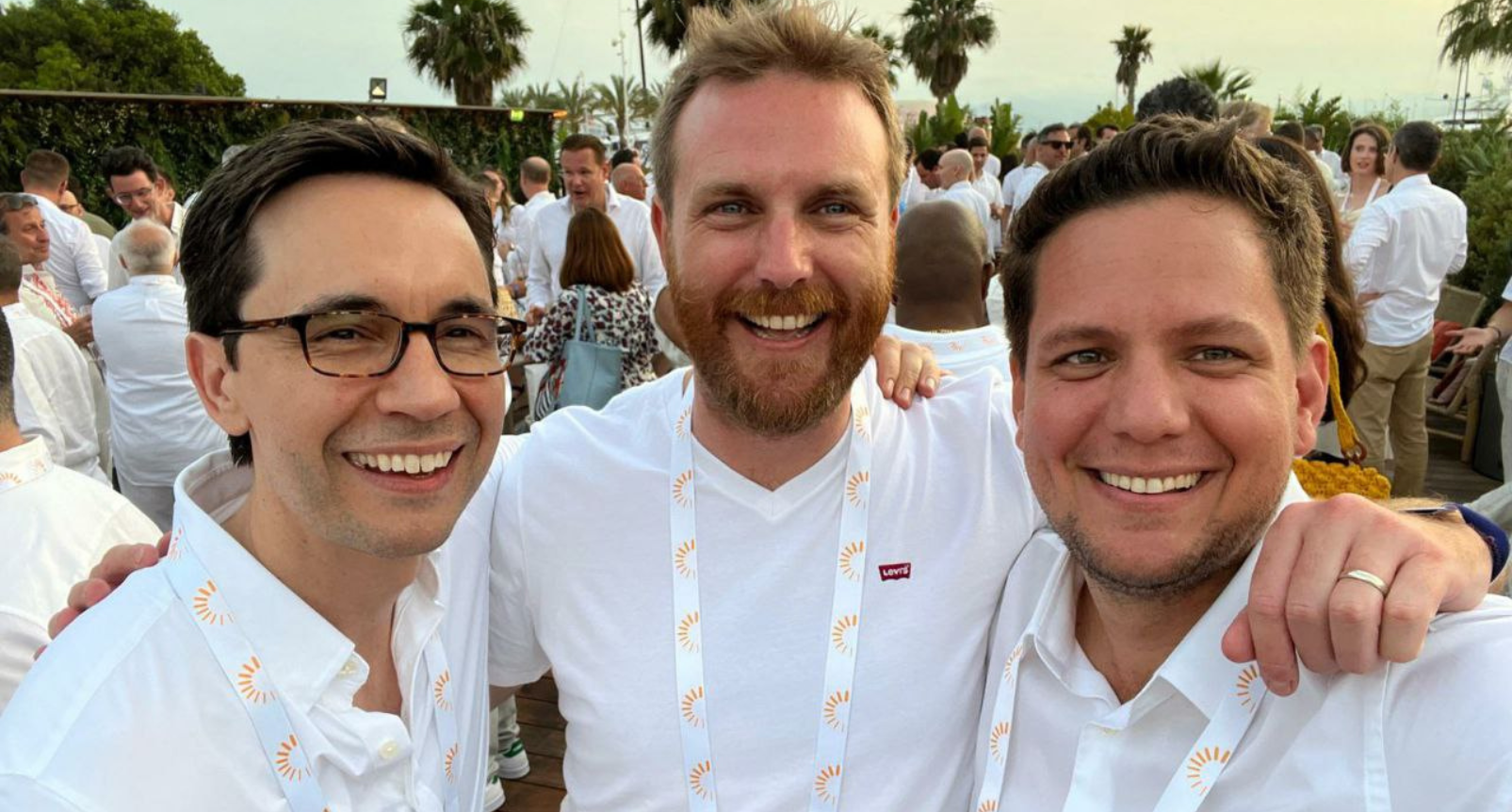 Measurement In The Metaverse
On the Tuesday morning, our Co-founder and CPO Ben Fenster took part in 'The Advertiser's Rainbow Road: Measurement in the Metaverse' panel on the HUMAN stage alongside Tamer Hassan, Co-Founder & CEO at Human, Joe Cady, EVP of Advanced Advertising & Partnerships at NBCUniversal, Liat Barer, VP Product at Odeeo, Emma Raz, Director of Commercial at NumberEight, and Emir Teffaha, SVP Agency & Enterprise at Equativ who moderated.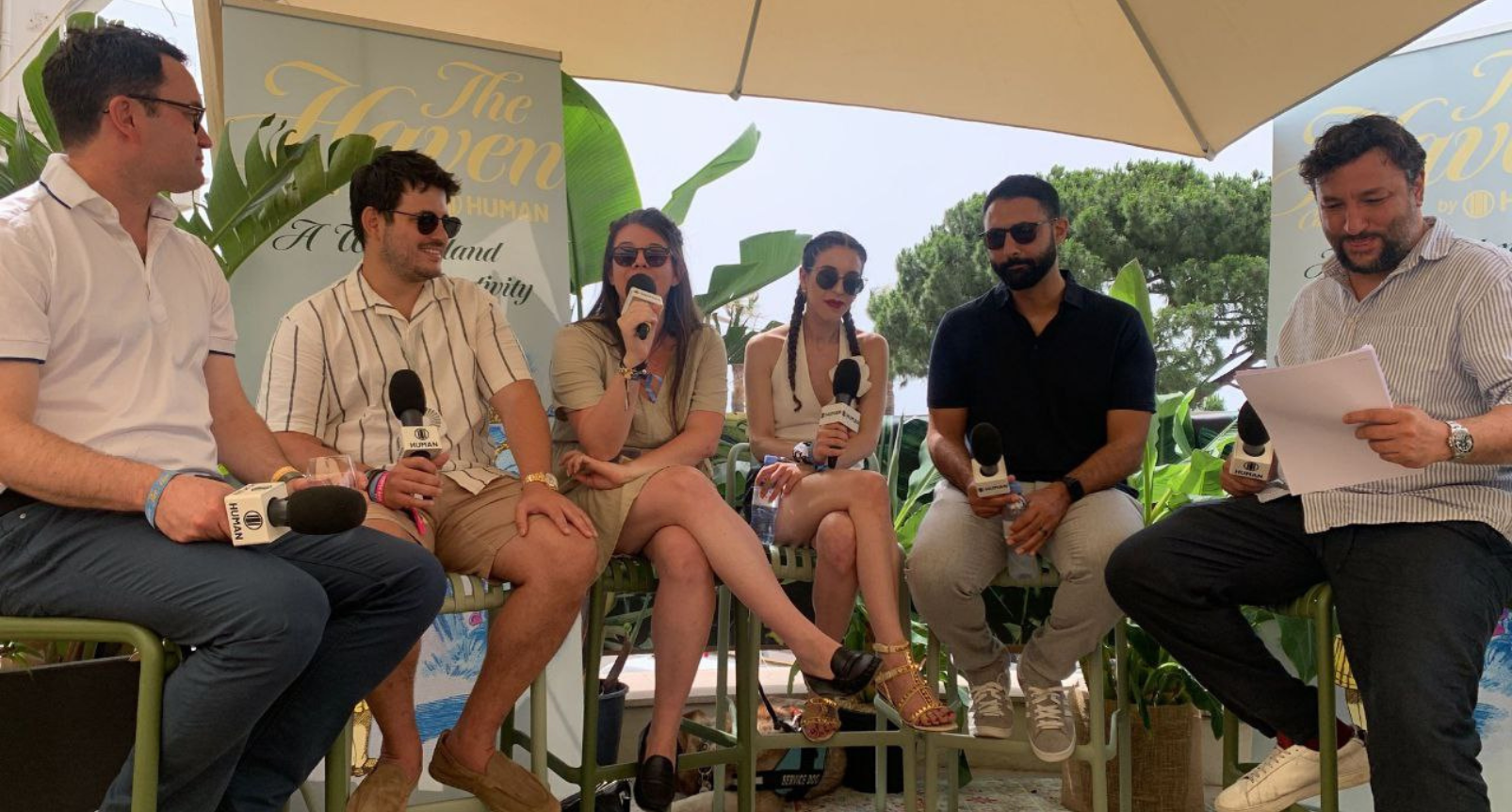 The panel played out to an audience keen to learn more about what's being done to prevent fraud in the 3D space and protect ad spend, as well as what measurement standards are in place and why attention rates are so high in gaming compared to other digital channels.
During the session, there was a real sense from all the panelists that we are on the right track when it comes to protecting the 3D space and, in particular in-game advertising. Tamar Hassan of Human emphasized the importance of working with a security-first mindset and that inevitably where the dollars flow, the fraudsters will follow, and we need to stay ahead from a security standpoint to reduce the chances of fraud increasing. The good news is that gaming is a highly complex 3D environment, making it much harder for fraudsters to enter. He also spoke about gaming being unique in the fact that you have protections in place across a number of different levels.
Ben expanded on this, explaining that it's very easy to see if a game is genuine or not and that if it's listed on a store, like Steam or the App Store, the game will have had to have adhered to specific laws to get listed on that store in the first place. Most games will also have reviews, and with many players extremely passionate about what they play, they will not take long to call out a game that isn't genuine.
Joe Cady from NBCUniversal also made an interesting point that if you're working with premium titles and top-tier publishers, you know the games will offer premium, trusted environments. Publishers are very precious about their games, and rightly so, and they are meticulously reviewed and updated regularly to ensure the player experience is as good as it can be. He also mentioned the importance of working with partners you trust and that if you have a trusted partner and third-party measurement in place, this helps mitigate fraud and protects your campaigns.

How Attention Is Changing The Game
Our EVP of Marketing and Strategy, Natalia Vasilyeva, also took to the stage on Tuesday alongside Lumen's GM North America Scott Linzer, Livewire CEO and Co-Founder Indy Khabra, and Alaina Pollok VP, Global Partnerships at dentsu, CJ Bangah at PwC, with Justin Pearce from New Age Digital moderating. The four experts delved into a new report which was published at the event, based on the results of a two-year-long study into attention in gaming, which we worked on with Lumen.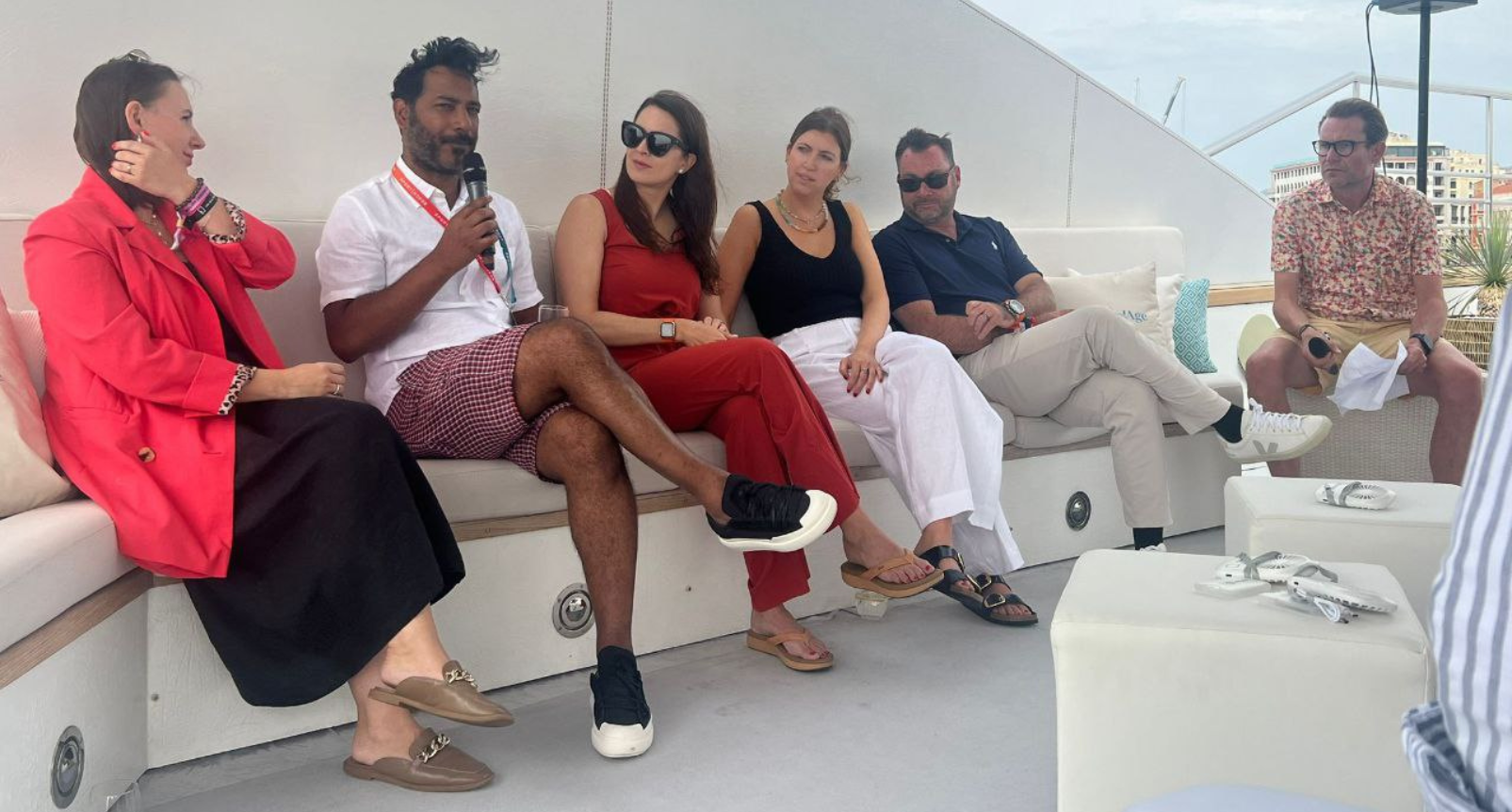 The panel played out to an exclusive audience of the biggest advertisers and agencies aboard a sunny yet very windy yacht deck, examining the results of the study and delving into a number of attention-related questions. There was a common theme that ran throughout the session about the need to educate the industry on the power of attention.
Scott Linzer of Lumen spoke about the shift that has begun towards attention, however, he highlighted that many advertisers are still fixated on legacy metrics and ways of working. Natalia added that there needs to be a wider education piece and that Anzu is working as part of the new IAB attention task force alongside industry leaders to define attention methodologies and metrics to shape the next steps in standardizing attention further. With regards to standardization, she mentioned that the education piece needs to be done before we move on to standards because people need to understand the need to look to attention before we can begin thinking about standardizing it.
The panel also discussed the link between attention and creativity and how brands must think carefully about the creatives depending on the channel. Alaina Pollock of dentsu spoke about how for a campaign to succeed, everything needs to align perfectly — getting the right message and creative in front of the right audience on the right channel in a way that complements the experience. Natalia added to this, highlighting that the 3D world presents brands with untold possibilities and a new way to showcase their products and services, and with in-game, brands must think carefully about how they reach and engage with users. It's all about balancing commanding attention and standing out while naturally feeling part of the experience.
Capturing Gen Z's Attention With The Perfect Programmatic Campaign
Sticking with the attention theme, our VP of Client Partnerships Yaniv Rozencweig joined Lizzie Nolan, Chief Transformation Officer at Havas Media Group UK, Layla Soufi, Regional Partnerships Director, DSP's, EMEA at VIOOH, Karol Smith, Global Head of Operations & Partnerships at Cavai, and Julia Hitchman, Chief Commercial Officer at Good-Loop to talk all things programmatic and how it can be leveraged to catch Gen Z's attention.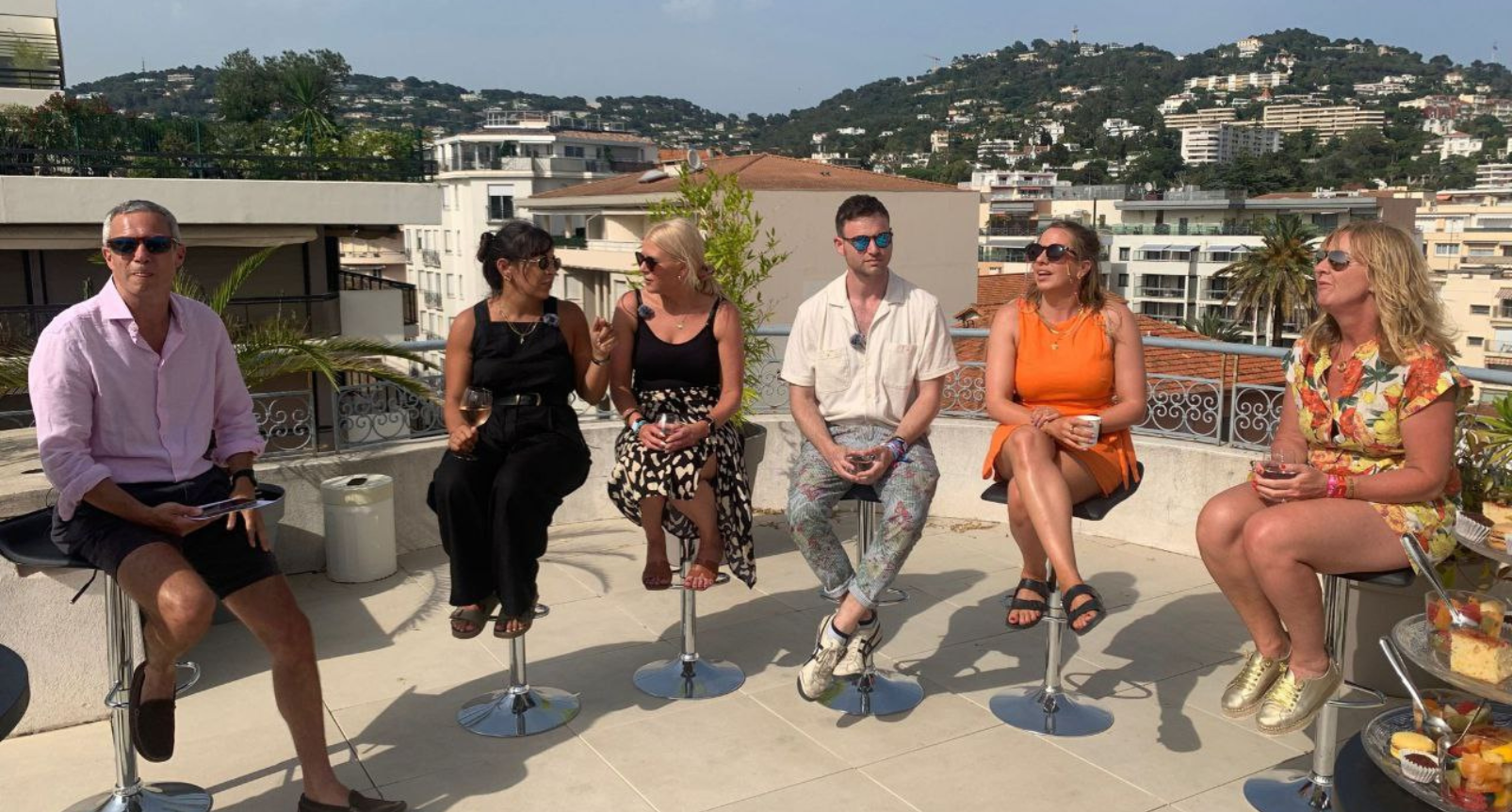 There was a large discussion around how this generation is the first to grow up with the internet, that they are very aware of how they are being marketed to, are quick to call out bad actors, and have very short attention spans.
From a gaming perspective, Yaniv brought in the point that this is the very reason why Anzu's in-game ads are non-intrusive, complement gameplay, and allow brands to engage with players in a natural way. He also spoke about how in-game complements multi-channel programmatic campaigns, driving high attention levels resulting in massive levels of brand recall and purchase intent.
He also touched upon attention and how, with an attention span of 5 seconds, it's never been more important for brands to be in the right place at the right time in front of the right consumer. In-game is growing so quickly because it offers brands the opportunity to get in front of players in an engaging environment that is not over-saturated with ads, and if you can make your ad feel part of the gameplay, it creates an experience that will stay with players.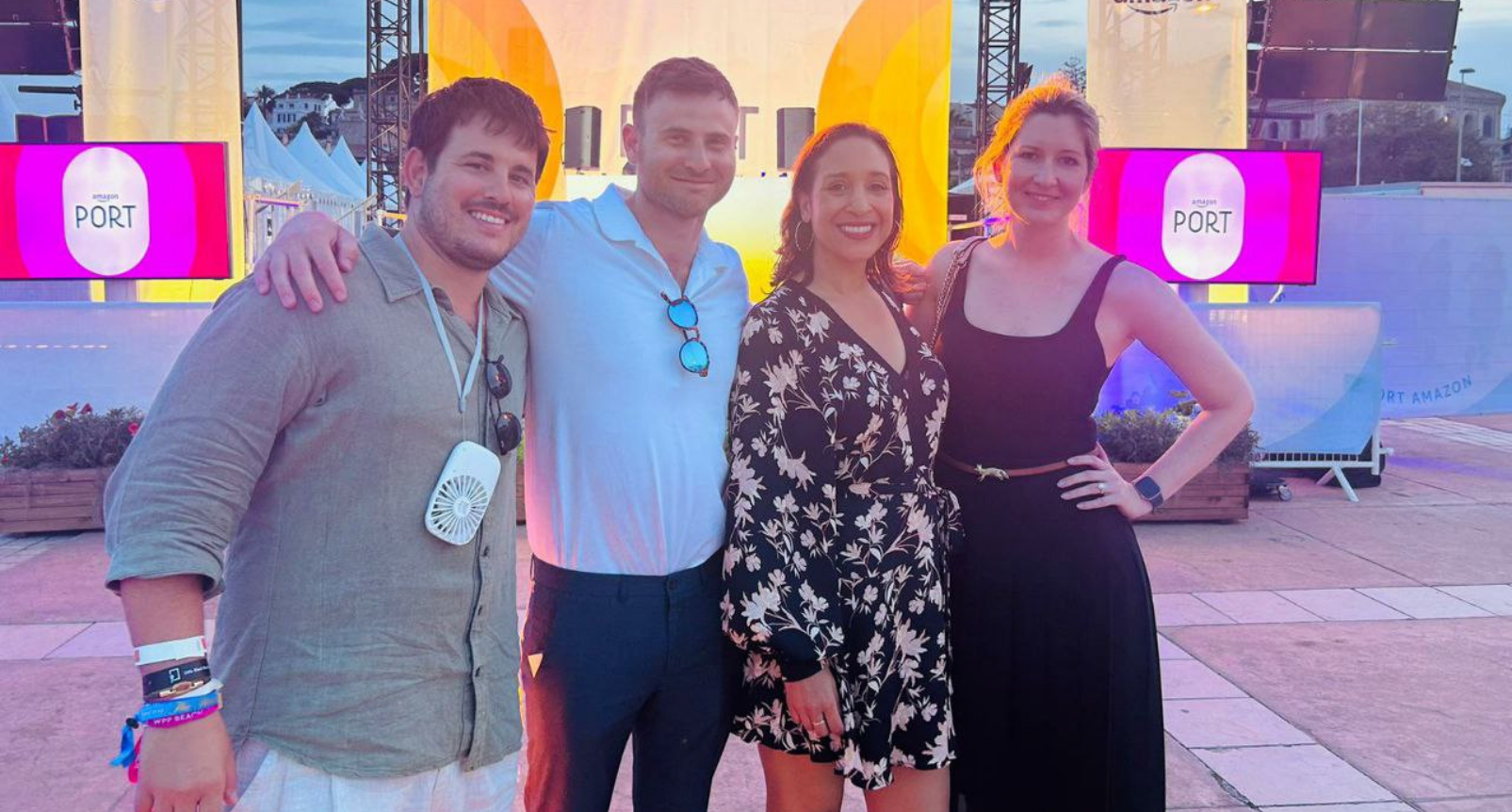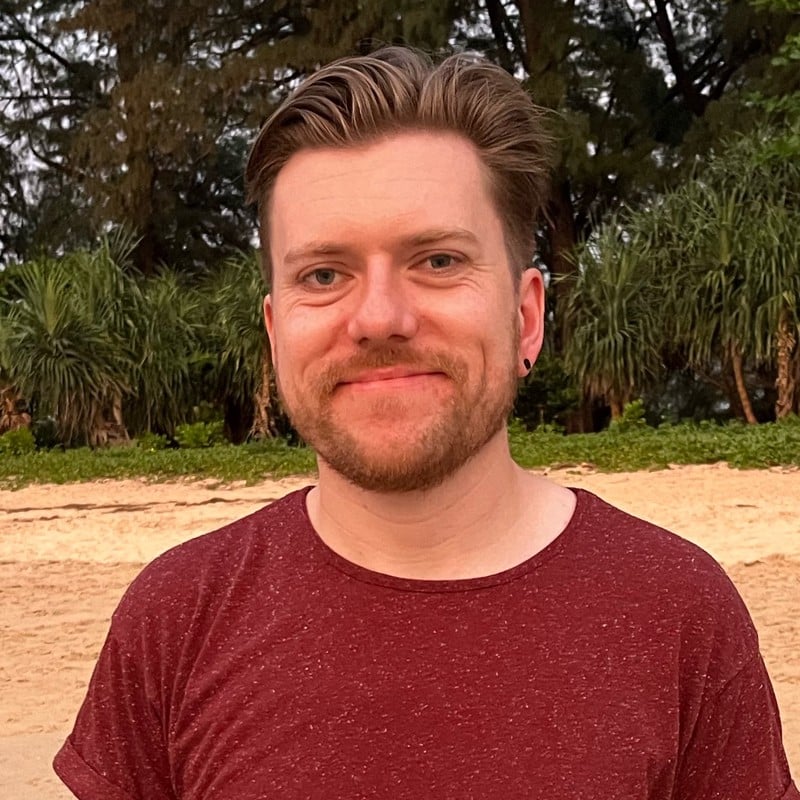 Nick works as Anzu's Content Lead, managing and overseeing the company's content strategy. As a gamer with a background working in AdTech, he has a unique perspective on the industry and the in-game advertising sector.
Nick Woodford
SIGN UP FOR OUR NEWSLETTER