>

How In-Game Ads Became A Power Play For Slapshot: Rebound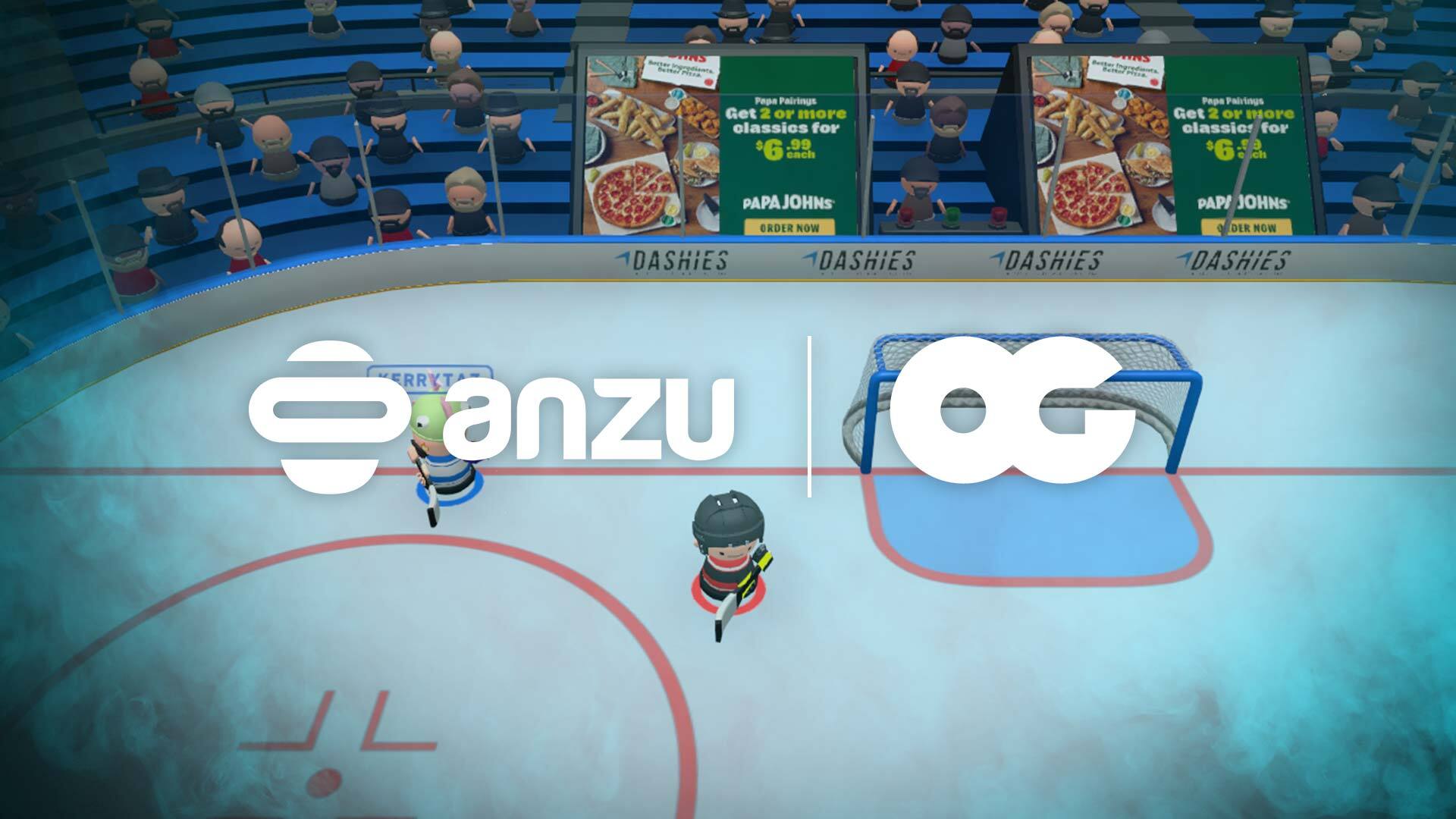 How In-Game Ads Became A Power Play For Slapshot: Rebound
Belgian indie gaming studio Oddshot Games reports increasing revenues and a boost in player engagement since integrating Anzu's intrinsic in-game display and video ads in its PC title,
Slapshot: Rebound.
Oddshot Games, an indie game development and publishing studio headquartered in Belgium with a global team across the US, Canada, Ireland, and Australia, has announced its long-term collaboration with Anzu.io, the world's most advanced in-game ad monetization solution, to implement intrinsic in-game ads into its free-to-play ice hockey PC title, Slapshot: Rebound.
Since Slapshot: Rebound's early access release in late 2020, the game has welcomed almost one million players worldwide, with regular community initiatives and updates to keep the player base thriving. Oddshot Games were looking for a way to introduce advertising that reflected real-life sponsorships into the ice hockey rink, adding to the immersion, and allowing the development team to focus on player acquisition and retention.
The studio began working with Anzu to integrate its non-intrusive display ad placements surrounding the ice rinks and within the stadium where players expect to see advertising, optimizing the placements to ensure they fit naturally into the environment and are fully viewable to allow better fill rates. The studio then proceeded adding intrinsic in-game video ads into Slapshot: Rebound, resulting in an uplift of 20% in revenue from the get-go.
Slapshot: Rebound's ARPU nearly doubled in Q3 2022, with the studio reporting that almost 40% of revenue generated by Slapshot: Rebound over the past three months was attributed to Anzu's in-game ad solution, with the integration resulting in a 62% total increase in revenue since the beginning of the partnership in August 2021.
The gaming community behind Slapshot: Rebound were extremely receptive to the introduction of intrinsic in-game ads. "The in-game ads look great and even fit the theme of the game," said one Slapshot: Rebound player. "The advertisements I've seen in Slapshot: Rebound are a good mix of brands I know of and don't know of. I'm glad the ads are not distracting and don't take away from the gameplay," commented another player.
Gamers were not the only group with a positive reception towards Slapshot: Rebound's in-game ad placements; hundreds of global brands including Samsung, Levi's, and Papa John's have all featured their ad campaigns within the game.


"Working with Anzu has been a delight. Our success is their success, and it shows in our partnership. They make every effort to ensure that our placements are performing as strong as possible. We weren't looking for just a company that would serve advertisements within our title, but a partner that we could collaborate with on campaigns and improve our placements while keeping the user experience front and center. It's safe to say we have found that with Anzu. We've received enormous praise from the Slapshot: Rebound community who also see Anzu's ads as a great way to support the game's content."

— Gilles Duplouy, Director, Oddshot Games
"PC games are becoming more and more receptive to the ad-supported business model in today's gaming landscape, so it's great to see an example of intrinsic in-game ads successfully supporting an indie studio and helping them focus on providing a fantastic, non-disruptive gameplay experience. We're really excited to be able to contribute to Oddshot Games' success and help them to continue growing their studio and Slapshot: Rebound."

— Jascha Maijer, Head of Business Development (EMEA), Anzu.io
SIGN UP FOR OUR NEWSLETTER