>

Anzu Partners with Kochava Collective to Bring New Levels of Audience Targeting to In-Game Ads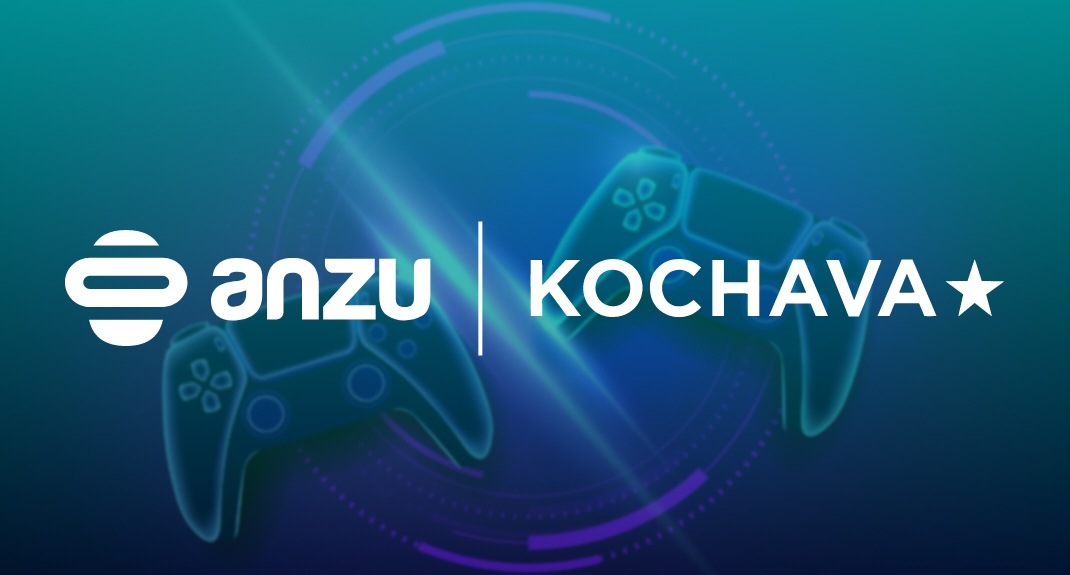 Anzu Partners with Kochava Collective to Bring New Levels of Audience Targeting to In-Game Ads
Anzu, the world's most advanced in-game advertising solution, and the Kochava Collective, the world's largest independent mobile-first data marketplace, today announced a new partnership.
Anzu will leverage the Collective to enable its advertisers the flexibility and power to build and activate audiences with privacy-first data and consent to ensure customers are protected.

As gaming continues to rise in popularity, an increasing number of advertisers have identified in-game ads as a highly attractive medium and are including the channel as part of their multifaceted strategies. Gamers are a diverse group, spanning generations and interests, making precise audience targeting an essential campaign component for advertisers looking to connect with a specific group of consumers.
"We've seen a steady increase in brands interested in switching to gaming to reach their target audience. They are intrigued by the gamers, who are more engaged than users on the open web or so-called walled garden platforms, and by Anzu's ads which are non-intrusive and put players first. As advertisers try to find new ways to get in front of audiences, in ways that respect users, gaming is emerging as a top choice. Precision targeting is something that advertisers are used to, and we're thrilled to partner with Kochava to deliver this to them."

- Tegan Hull, Head of Operations, Anzu
The Kochava Collective collects data from vetted, first- and third-party sources that are ingested and segmented into a range of behavioral, demographic, and location buckets. These data segments can be leveraged to enhance a client's internal database for more detailed data enrichment and analysis. Enriched data can also be activated across major social and programmatic platforms. Anzu will select a range of audiences and geolocations, ingesting the corresponding IP addresses into its system. Because the targeting parameters are based on IPs, advertisers will be able to target gamers with banner and video ads across mobile, PC, and console devices.
"Our partnership with Anzu is an exciting opportunity to help drive growth for their advertisers. In-game advertising is an exciting space to be in now and in the future. We are thrilled to work with them to watch it flourish."

- Brian Cox, General Manager, Kochava
Advertisers working with Anzu also benefit from extremely low invalid traffic (IVT). HUMAN (formerly White Ops) reports that Anzu's IVT score for mobile is 0.16% and for PC is 0.47%. Comscore also reports a 0.39% score for video and 0.44% for display campaigns running across Anzu's mobile inventory, compared to a 6% benchmark. These scores reaffirm that Anzu's in-game ads have significantly lower fraud rates than other digital channels.

Anzu was recently awarded Best Tech Platform at the 2021 Drum Awards. This distinction and the company's continued inclusion of valuable technology partnerships have attracted ad spend from big brands, including American Eagle, PepsiCo, 7-Eleven, Samsung, and Vodafone.
This article was originally published on January 26, 2022 on The Drum.
SIGN UP FOR OUR NEWSLETTER