>

Anzu and Eskimi Kick Off The First Ever Agency World Cup To Demonstrate The Power Of In-Game Advertising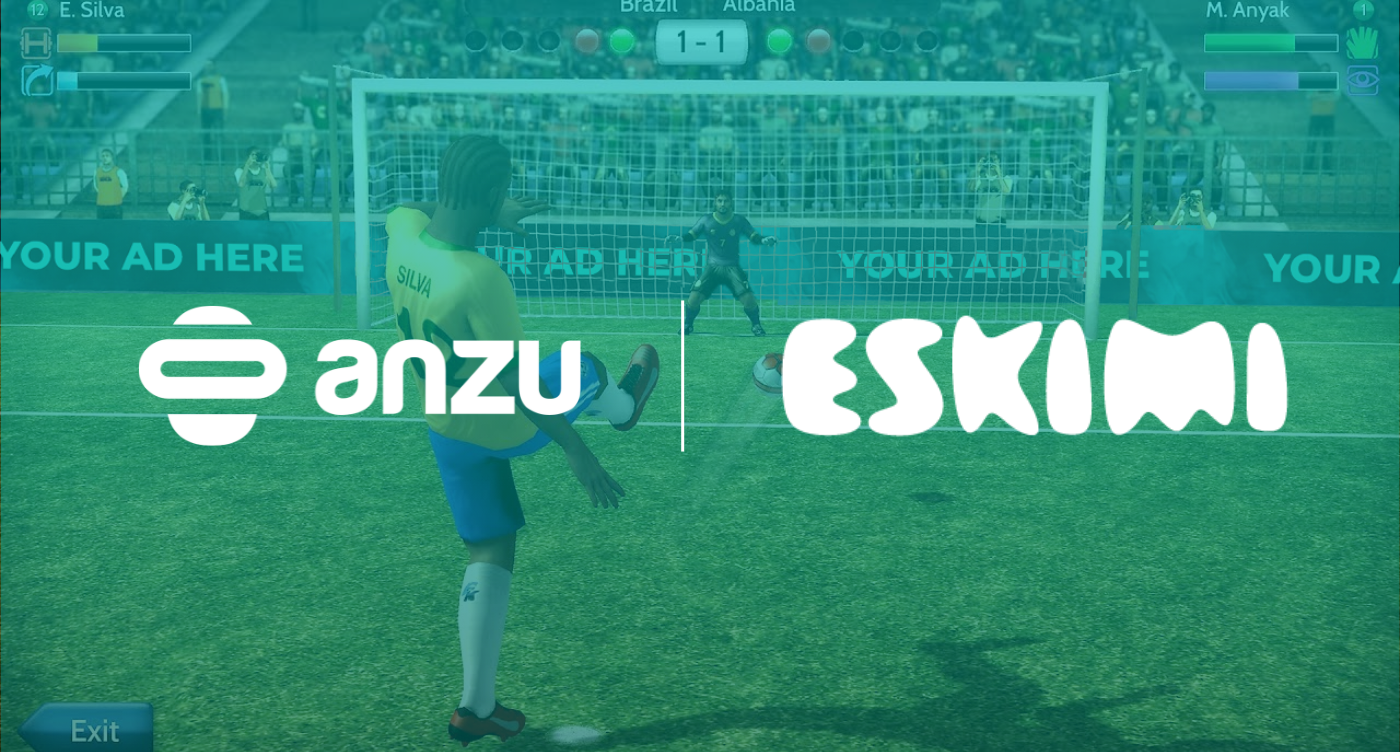 Anzu and Eskimi Kick Off The First Ever Agency World Cup To Demonstrate The Power Of In-Game Advertising
Eskimi, a full-stack programmatic data platform, and Anzu.io, the world's most advanced in-game advertising solution, joined forces to celebrate their love for football, in-game advertising, and gaming.
To mark the launch of the FIFA World Cup in Qatar, Eskimi and Anzu brought sports, gaming, and advertising enthusiasts together to participate in the first-ever Agency World Cup.
The battle between media agencies worldwide
To drive excitement for the World Cup and celebrate the rise of in-game advertising, Eskimi and Anzu challenged agencies worldwide to hit the football pitch in FIFA 23.
The goal of the Agency World Cup 2022 was to make professionals at leading global agencies aware of in-game advertising, its rising popularity, and the opportunities it can bring to advertisers.
The tournament, which kicked off on November 14, attracted professionals from 16 agencies around the world. Besides a chance to win amazing individual and agency prizes, it was also an exciting opportunity for participants to have fun, connect with like-minded industry peers, and make new connections.
"It's a really fun way to integrate your partners and to celebrate the biggest football event in the world. Hopefully, this could grow into something more occasional, perhaps an Agency FIFA League?"

— Kasparas Januitis, Digital Account Manager (Baltics), BPN LT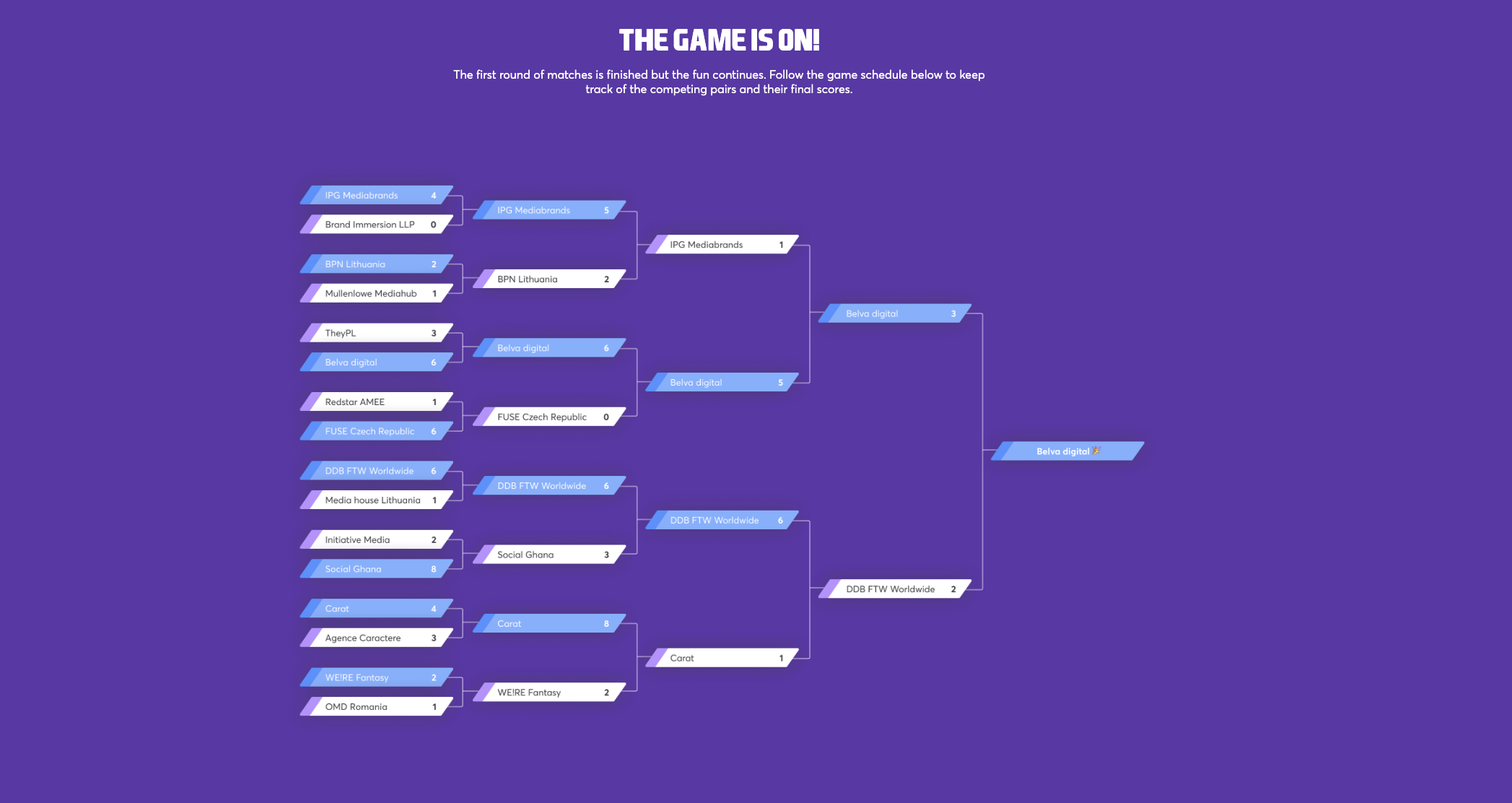 After an intense final match on November 21, Mark Koigi of Belva Digital agency in Kenya, beat Darko Silajdzic of DDB FTW Worldwide 3-2, earning the title of the first Agency World Cup winner.
Koigi's well-deserved victory was rewarded with an individual $1,000 gift card of his choice, a one-of-a-kind trophy, and $8,000 in media spend for in-game campaigns for his agency. All participants also received a FIFA World Cup Qatar 2022 football.
"The tournament has been exciting! I faced amazing opponents who kept me on my toes – that's why from the scorelines you can see I never put my foot off the gas pedal. I'm happy to have participated in this thrilling event. It's given me a chance to enjoy my hobby for work. Thank you, Eskimi and Anzu, for this amazing opportunity."

— Mark Koigi at Belva Digital, winner of Agency World Cup 2022
In-game advertising opportunities await
The gaming industry has gained unstoppable momentum over the past ten years, becoming the go-to form of entertainment. Over 3.2 billion people globally spend nearly nine hours per week on average immersing themselves in virtual challenges and adventures. Alongside gaming's growth, in-game advertising has quickly become a go-to channel for marketers, who are continuing to realize that gaming is where their audience is spending most of their time.
In-game advertising allows brands to run their campaigns within games via in-game ad placements that are built into the gaming environment. Unlike other advertising formats, these ads are non-intrusive, and enhance the gaming experience, bringing a sense of realism to the environment.
Just within the football inventory, blended in-game offers over 2 billion monthly ad placements, available to everyone looking for a non-disruptive and highly engaging way to promote their brand. For agencies, it means over 2 billion monthly opportunities to hit their clients' KPIs.
"In-game advertising is an amazing opportunity to reach highly-engaged users. Gamers are a huge and diverse audience whose lifestyles, communities, and interests are relevant to many advertisers. Whether you like it or not, users are frustrated about being bombarded with so many ads every day. That is where in-game provides a perfect alternative for staying on top of consumers' minds."

— Gabriele Vileikyte, Product Manager, Eskimi
"The Agency World Cup was a great exercise in helping agencies understand the power that in-game can have" said Hendrik Menz, Brand and Agency Sales Director at Anzu. "In-game continues to allow brands to take part in the conversation around these tent-pole sporting events no matter the size of their ad budgets. With huge engagement and reach, for brands running larger activations, in-game can also work as a great addition to the marketing mix helping to supercharge campaigns."

— Hendrik Menz, Brand and Agency Sales Director, Anzu
Get in touch to discover how Eskimi and Anzu can help take your brand to the next level with intrinsic in-game advertising.
SIGN UP FOR OUR NEWSLETTER