>

Hawk Expands its Omni-Channel Capabilities with Anzu's In-Game Advertising Platform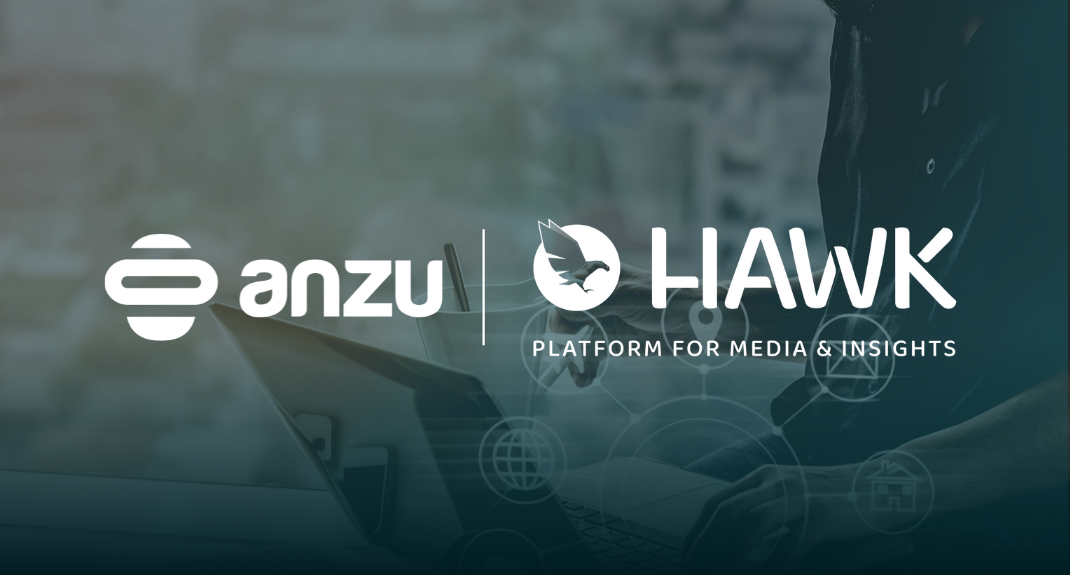 Hawk Expands its Omni-Channel Capabilities with Anzu's In-Game Advertising Platform
Hawk Platform (formerly TabMo), the creator of cross-channel demand-side platform (DSP) Hawk, has today (30 September) announced a global partnership with Anzu, the world's most advanced in-game advertising platform.

The deal enables advertisers using the Hawk DSP to run their banner and video ads programmatically across Anzu's gaming inventory, which includes some of the most popular mobile, PC, and console games. These advertisers will be able to connect with gamers using Anzu's blended in-game ad formats that put players first and enhance the gameplay rather than disrupting it.

Advertisers using Hawk can also take advantage of its multichannel capabilities. The platform enables campaigns that integrate audio with mobile, digital out-of-home (DOOH), connected TV (CTV), and now in-game advertising on mobile, PC, and console.

Gaming has become a global mainstream and social phenomenon. With over 3.1 billion gamers worldwide, the industry is now estimated to exceed USD$300bn (£161bn), making it larger than the TV, film, and music industries combined. Anzu is perfectly placed to help advertisers benefit from the sector, connecting them with this rich and diverse audience through in-game ads, which can take the form of racetrack banners, billboards, and posters strategically placed throughout the gaming environment.
"This strategic integration adds a new brick to the foundations of our omni-channel DSP, which will enrich our existing channels, giving advertisers even more chances to get in front of their audience. The option to serve banner and video ads on consoles completes our 'all screens' offering. We are delighted with this new partnership and look forward to providing our advertisers with access to Anzu's rich and exclusive gaming inventory."

- Renaud Biet, Co-Founder, Hawk
Many advertisers have significantly improved the performance of their campaigns using Anzu's in-game ads. Klarna recently achieved an ad viewability rate of 95% and a video completion rate (VCR) of 90% (against industry averages of 64% and 56% respectively), while Samsung saw a 91% average viewability rate when promoting the Galaxy S20 5G.
"We help many of the world's biggest brands advertise within popular video games from top tier publishers including Ubisoft, Amanotes, and Razor Edge Games. We're excited to bring the success we have seen to Hawk's advertisers. The partnership marks another exciting move forward for Anzu and signals to the rest of the industry that advertisers are continuing to become more serious about the opportunity that gaming offers."

- Amman Kainth, Sales Director (EMEA), Anzu
Anzu brings real-time data and existing digital industry standards in-game across mobile, PC, and console and is fully GDPR compliant. The platform partners with the world's digital advertising leaders, including Moat, Comscore, and Nielsen, to ensure their campaigns are brand-safe and that they can compare metrics such as ad viewability, brand lift measurement, and fraud detection against other channels.

Anzu has recently earned three major industry certifications: the Trustworthy Accountability Group (TAG) Brand Safety Certified Seal, the TAG Certified Against Fraud Seal, and the Internet Advertising Bureau (IAB) UK Gold Standard Certification 2.0. These certifications demonstrate Anzu's ongoing commitment to promoting a safe, secure, and fraud-free ecosystem that benefits the entire advertising chain.


The article was published on September 30, 2021 on ExchangeWire.
SIGN UP FOR OUR NEWSLETTER