>

4 Top Tips To Ace Your In-Game Video Ads in 2023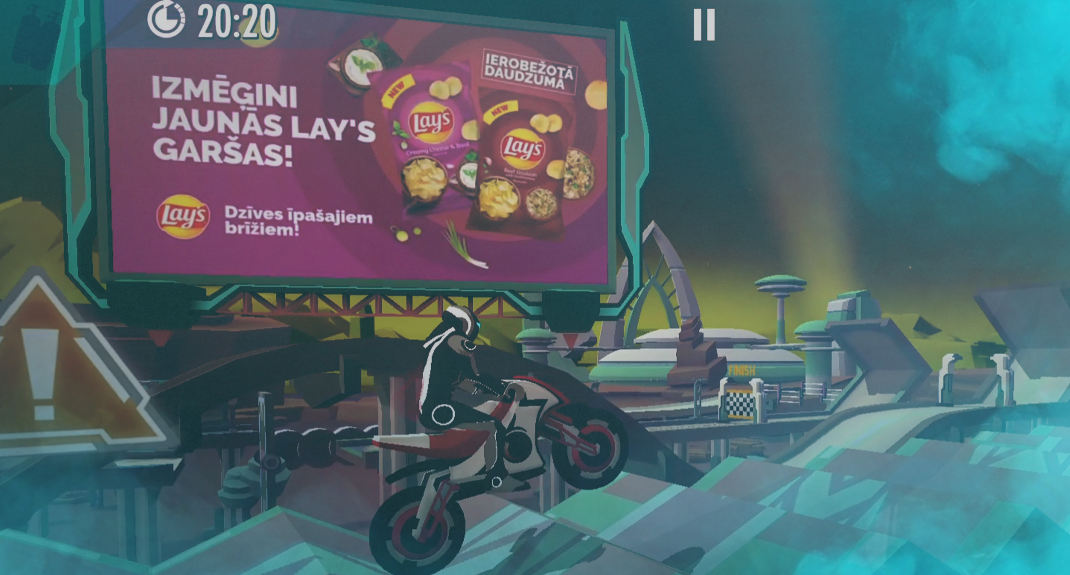 4 Top Tips To Ace Your In-Game Video Ads in 2023
Video ads are a brilliant way to engage audiences and create a buzz around your brand and its products. So, how can you utilize video ads within games? To help kickstart your in-game brand campaigns with the best video ads, Anzu's Global Client Services Director Chris Keogh shares his top tips from the industry.
Gaming has a massive audience of over 3 billion people globally, and with short-form video platforms like TikTok expected to amass an audience of over 2 billion people by 2026, it's no secret that audiences are on the lookout for quick, digestible content — whether for entertainment or advertising — and have already become highly accustomed to it through traditional social media like Instagram and Facebook.
So, given the successes of both channels, why not combine the power of video advertising into games through the medium of in-game video ads? Research has already shown that video ads have generated more impressions, leads, and eventually sales compared to static ads, so it's a powerful tool to build your brand awareness, recall, and recognition amongst your audience.
To get you started, here are some of the top tips I often share with clients to get the most out of your in-game video ad campaigns.
1 - Feature your brand within the first 2 seconds of your in-game video ad
The first seconds of any video are crucial. If you want to ensure your brand is instantly recognizable — prominently feature your brand's name, logo, or colors within the first two seconds of your video ad for maximum impact. This means gamers who are whizzing past your ad on an in-game racetrack or focusing on the next frantic mission will have the opportunity to engage with your brand.
Levi's® featured in-game video ads within the PC racing game, Trackmania, to promote its 501® Jeans range to its gaming audience.
2 - Draw attention to your in-game ads with bold visuals
Speaking of attention, there's no better way to gain attention from your gaming audiences than to stand out from the crowd. While intrinsic ads are made to blend into 3D gaming environments, that doesn't mean they should disappear into the background! Be sure to use your branding to your advantage, with eye-catching visuals to provide a great hook for your gaming audience to latch onto.
3 - Keep your video ads short and sharp
While video ads for social media typically suggest up to 30 seconds, in-game video ads have much less time to make an impact on audiences. Video ads in-game are also non-clickable, with no audio, and placed on in-game objects like billboards, posters, or other collateral, so you need to rely on visual cues to make every second count.
From our experience, the best length of your video ads in games should be six seconds maximum — any shorter, and you may struggle to get your message across in time; any longer, and gamers may miss the main message of your ad. Global FMCG brand Lay's saw big success from their 6-second video ads within a variety of games, resulting in over 92% video completion rate across the entire campaign (check out the full case study here).
So, keep your video ads short, to the point, and snappy enough for players to take note before moving on to the next section of the game.
Global FMCG brand Lay's® promoted its brand through in-game video ads in the mobile racing game, Gravity Rider Zero, made available through Anzu's inventory.
4 - Focus on one key message
Another reason in-game video ads differ from video ads in other mediums is that there is no click-through. This means there's little chance of driving immediate traffic through to your site. This may initially sound problematic, but this is a good thing within gaming, as it would disrupt the gamer experience too much (the last thing they want, according to Anzu's research).

As a result, you need to focus on honing in on your one key message.

To help decide what your key message should be, ask yourself a few questions. What are you promoting? Is it your brand? If so, you can bring the focus to your logo to promote brand awareness. Is it a new line of clothing, or a new range of snacks? Make sure to focus on the product and your brand within the first few seconds, so gamers can connect the dots without even needing to actively think. Brand recall is your friend here, so plan carefully!
Ready to roll your video ads in popular games from Anzu's vast inventory? Contact us today to get started on your 2023 campaigns.
SIGN UP FOR OUR NEWSLETTER