>

Why Finance Brands Are Banking On In-Game Ads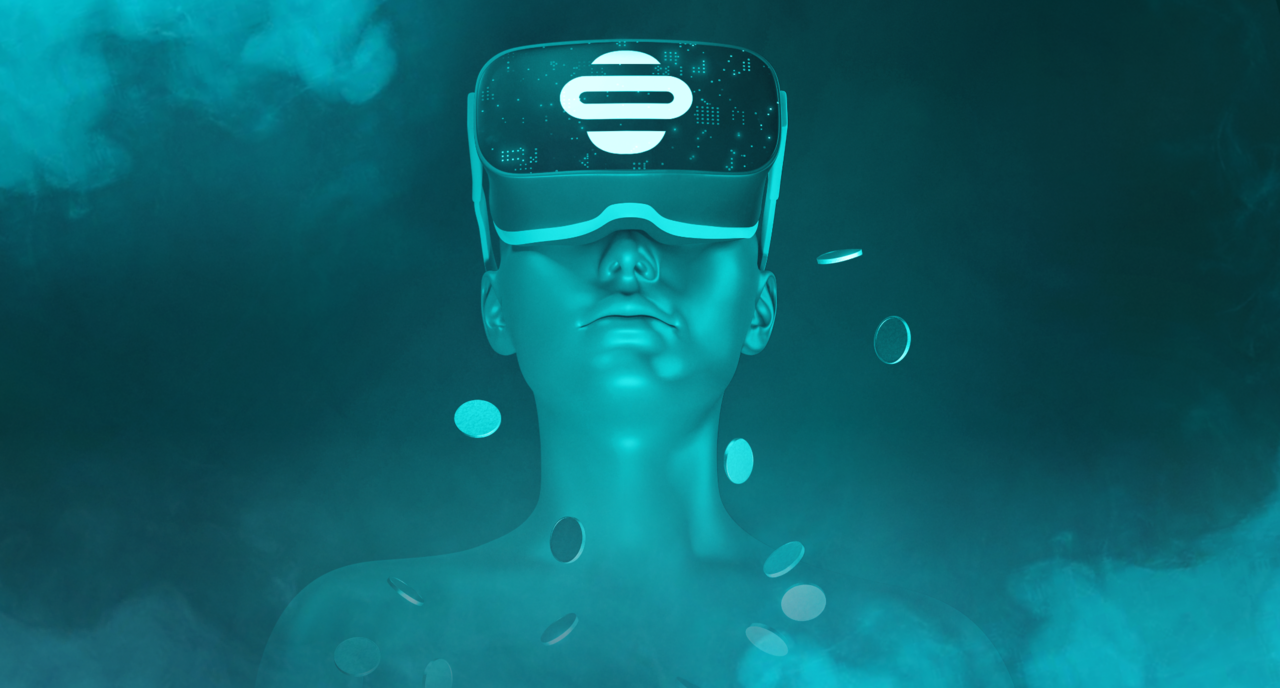 Why Finance Brands Are Banking On In-Game Ads
Finance companies are investing in video games for their marketing campaigns — and in a big way. From Santander to Klarna, big names in the finance biz are using video games and their incremental reach to gaming audiences of over 3.2B people to set their sights firmly within the virtual world, bringing traditional Out-Of-Home advertising into video games.
With major finance powerhouses looking to in-game advertising to reach a hugely diverse audience all over the world — including young consumers — it's beginning to spell a new era for how banking firms market to future generations to secure their investments.
Within this article, we will take a look at how finance brands can stake their future advertising efforts in gaming and the metaverse for years to come, with real-life examples from prominent financial institutions.
Money makes the world go round
Today, people are more financially savvy than ever before and this is true when it comes to gamers. Over 66% of the US population plays video games, and with the global video games market projected to reach $304.7 billion by 2027, more and more major brands are catching onto their potential in reaching such a widely varied audience.
When it came to finances, Anzu's proprietary research into gaming audiences in the UK and US highlighted some enlightening statistics around gamers' relationships with money. Here are the five top highlights:
60% of US & UK gamers have a savings account, 55% have a credit card, 20% have investments in bonds, stocks, and shares, and 13% have cryptocurrency
9% of US & UK gamers have none of the above, making them a prime target for financial services to approach and build brand loyalty through gaming
2 in 3 gamers in the UK & US are seriously engaged in managing their money, with almost 7 in 10 agreeing that "personal financial management is really important to me", while two-thirds agreed that they were "always looking for new ways to make my money work harder for me"
69% of US gamers also confessed to being worried about their financial future, with 63% saying that they have switched banks and would switch again
60% of gamers in the US have experience with buy-now-pay-later services
Why are finance brands choosing to advertise in-game?
In recent years, social media has become a playground for online-only 'challenger' banks. Anybody who has ever used LinkedIn will have seen strong examples in social media marketing from the likes of Monzo, who are keen to hit the market of young(ish) consumers disillusioned by traditional banking institutions.
The challenge here for many of these finance brands is that these consumers are already well-advanced in their economic experiences, and may be less eager to change over to digital banking. In the US, over 54% of LinkedIn users are aged over 30, with 23% aged between 40 to 49. These older users already have an established affinity to specific banks or financial institutions, making them a harder sell to these new and innovative online-only banks.

Buy-Now-Pay-Later brand Klarna featured intrinsic in-game ads across a wide selection of Anzu's gaming inventory, including
the mobile title Gravity Rider Zero.
Which finance brands are gaining interest in gaming?
Many companies within finance and fintech are beginning to look beyond social to reach their key audiences — younger consumers that are just beginning their financial journeys, planning their investments, and on the lookout for a cool new brand that represents them in modern society.
In the case of Klarna, they looked to in-game advertising to reach young audiences through the games they play. Working with Anzu for a campaign based in Australia, Klarna featured intrinsic in-game ads blended seamlessly into the country's most popular mobile games.
Klarna's in-game campaign delivered over 358K impressions for its target audience of 18-39 year-olds, and achieved an 81% VCR vs. the 56% industry average and 95% viewability vs. the 64% industry average. This helped raise awareness and brand affinity for the Swedish fintech company, which is looking to include more in-game campaigns in their future global strategies.
Another leading finance brand used Anzu's intrinsic in-game advertising solution to reach new customers via gaming for the first time. By featuring their brand ads in a mix of PC and mobile games that targeted their 'young investor' US audience aged 18-34, the brand saw a whopping 32% increase in account consideration, 29% increase in ad recall, and 28% increase in brand favorability.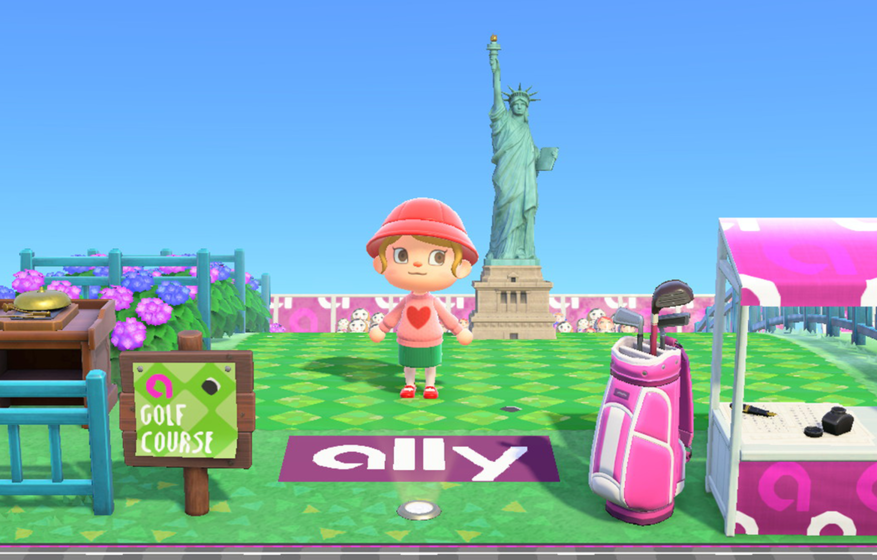 Financial services company Ally sponsored an island in Nintendo's 2020 smash hit title, Animal Crossing: New Horizons.
Other exciting examples of finance companies leveraging gaming to connect with consumers includes British universal bank Barclays, which partnered with esports company Dreamhack to sponsor UKLC, the UK League Of Legends championship, and financial services company Ally, which sponsored an island in the popular video game Animal Crossing: New Horizons, resulting in a 320% increase in account openings according to their session at IAB Playfronts 2023.
Following on from this success, Ally has since doubled down with a custom activation in Fortnite — the hugely popular cross-platform MOBA game with around 83M monthly active users — with a sponsored 'Ally Arena' set to go live next month.
As more and more banks, fintech brands, and financial institutions continue to discover the huge opportunity that in-game advertising presents them with, it's clear that in-game ads aren't a 'quick buck' for brands — they are becoming a stronger part of their holistic strategy to reach an engaged audience of loyal customers for generations to come.

Interested in learning what impact in-game could have on your brand? Contact us today to get started.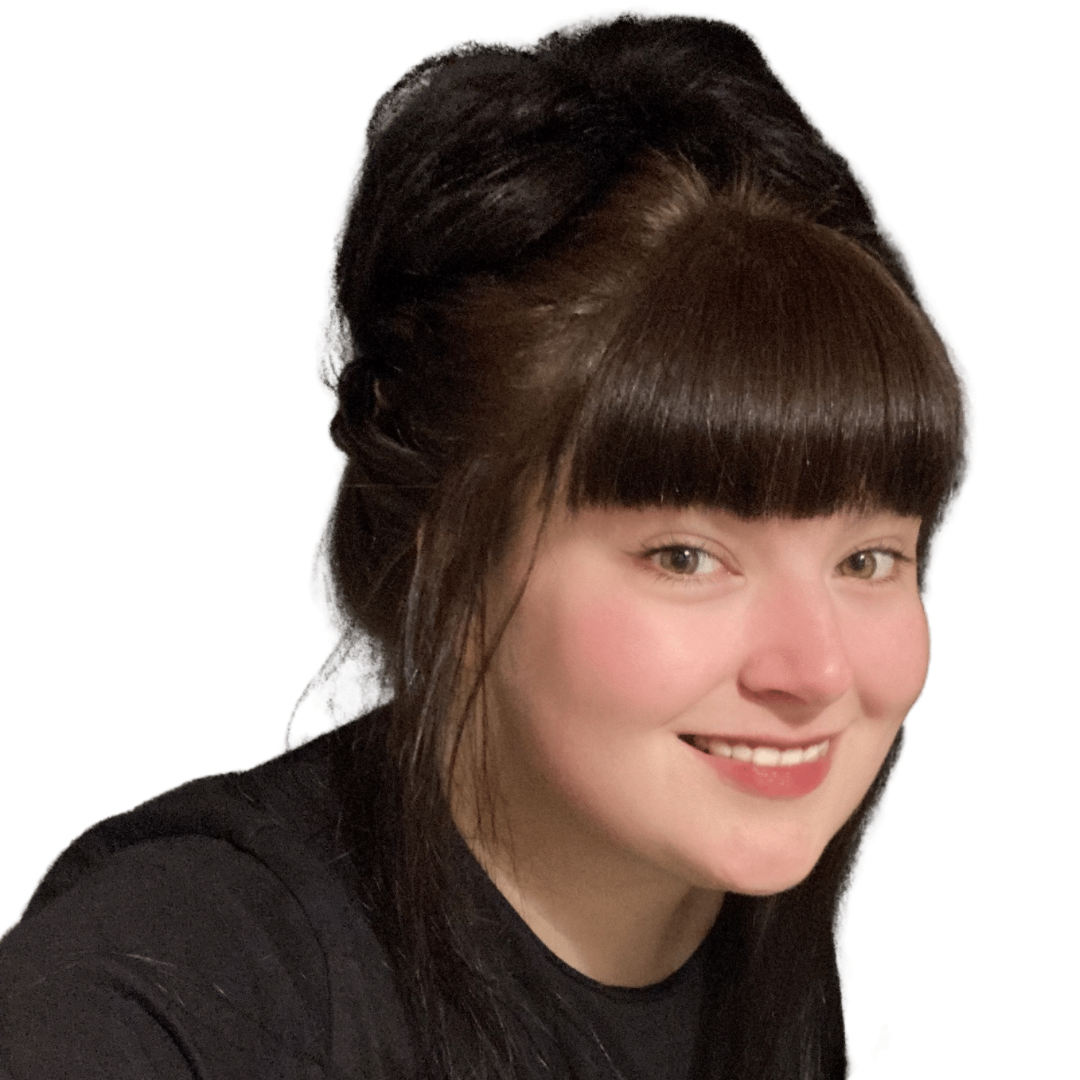 Kirsten is a copywriter with over 5 years of experience in marketing and social media for startups, agencies, and game development studios. As well as her passion for video games, Kirsten loves creative writing, board games, and quiz shows.
Kirsten Cresswell
SIGN UP FOR OUR NEWSLETTER