>

Don't Miss A Trick (Or Treat) With Your In-Game Ads This Halloween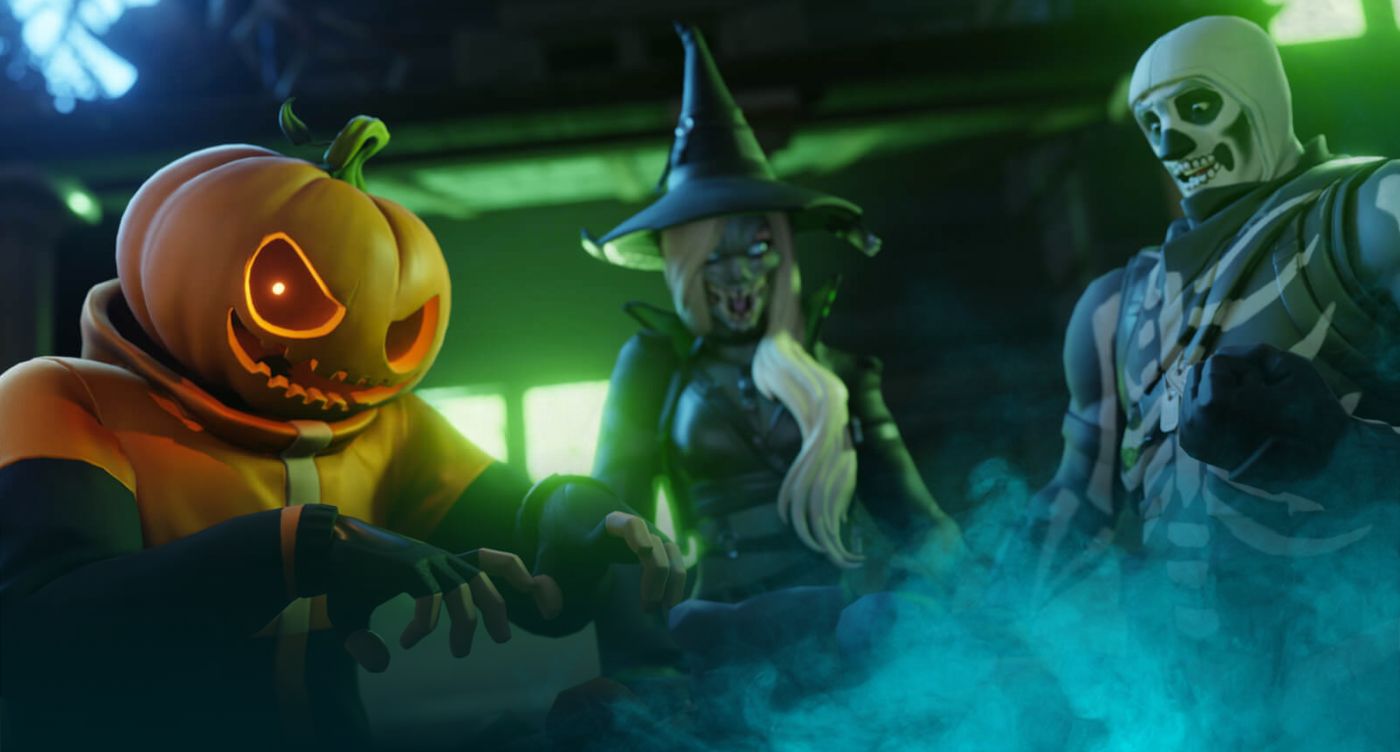 Don't Miss A Trick (Or Treat) With Your In-Game Ads This Halloween
Halloween is just around the corner, and with the globe's favorite pumpkin-toting holiday edging ever closer, it's about time you refreshed your ad content to stay up-to-date with the season!
Whether it's a horror game or a cute puzzler, many of the top game publishers are busy updating their games with cute seasonal aesthetics, including Halloween costumes for game characters, extra themed in-game items, or even festive levels and mini-games. So why should advertisers miss out on the fun?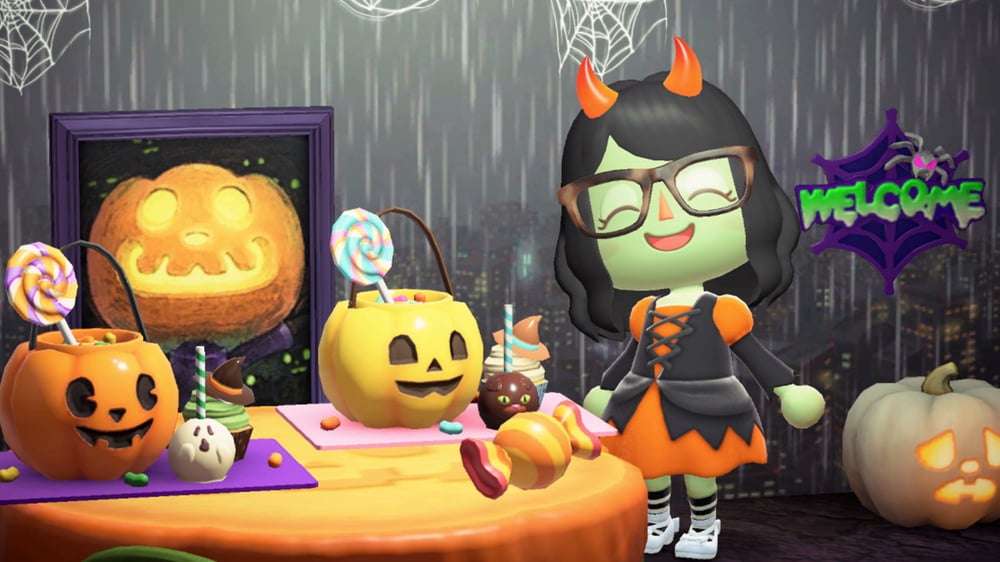 Halloween themed in-game items, fancy dress, and decorations in Animal Crossing: New Horizons. Source: ign.com.
Why should I showcase my ads during the Halloween season?
Halloween means big business. Multiplayer horror game Dead By Daylight was found to be the most popular horror game in the US, not least helped by its cast of frightful villains from Scream's Ghostface to the infamous Michael Myers from the Halloween series.
But the holiday vibes are not just limited to the US, and it's certainly not limited to only trick-or-treating and horror movies at home! When looking at streaming activity around the holidays, horror game viewership on Twitch increased drastically by over 38% for the entire genre from mid-October onwards, with a reported 3,263,346 hours streamed on Halloween 2021 alone.
And it's not only horror games that soar in popularity over the holiday season. Between 2016 and 2021, research by Facebook Gaming consistently showed that the highest number of mobile game downloads happen during the holidays.
Popular restaurant simulator game Cooking Diary celebrates Halloween every year with a spooky theme and fancy dress. Cooking Diary is included in Anzu's inventory and available to advertisers for in-game ads now. Source: mytona.com.
As a result, now is the perfect opportunity to integrate your brand into this exciting new content. Many popular games regularly update their game content with annual Halloween-themed events, competitions and contests, and special items. Games across Anzu's inventory, from Tennis Clash and Cooking Diary to Slappyball, also join in the festive fun with fresh updates each year, ranging from spooky events to full-blown Halloween tournaments. Social Point, the studio behind the massively popular game Dragon City, took things one step further by introducing The Walking Dead to its cast of dragons, following their partnership with AMC last month.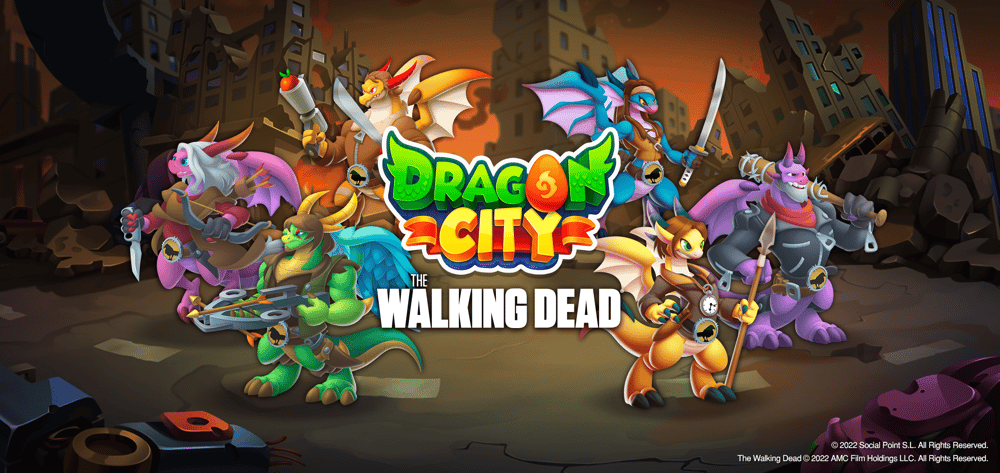 Dragon City, Social Point's popular dragon simulation game included in Anzu's inventory, introduced its crossover with AMC's The Walking Dead with its cast of video game dragons last month.
Presenting your brand's holiday ads in this contextually relevant environment during Halloween opens up your campaign to a whole new gaming audience enjoying the festivities online, and guarantees pride of place during an exciting and refreshed gameplay experience. Showcase either high-impact display or video campaigns — with Anzu's 100% viewability guarantee, you can rest assured that there'll only be treats and no tricks in your latest marketing campaigns.
Why not go one step further with in-game this holiday?
In the world of advertising, more is more. Why not (pumpkin) spice up your campaigns with a full in-game ad first impression takeover? This not only guarantees that your brand is seen first by gaming audiences, but also levels up your brand's association with arguably one of the most fun holidays of the year!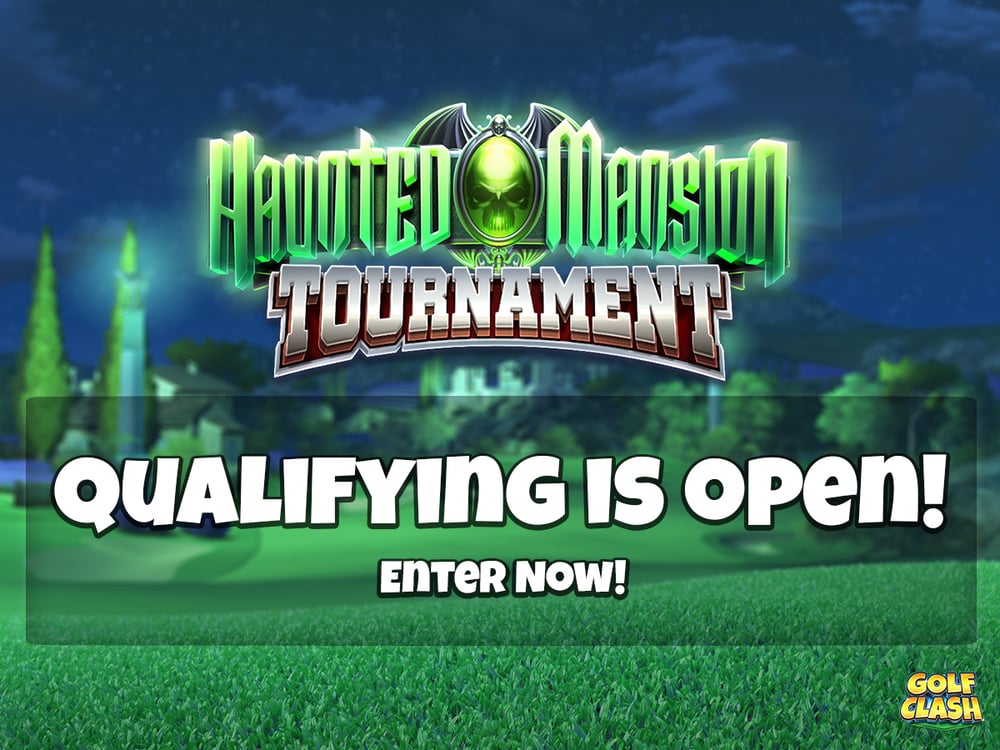 Playdemic's award-winning mobile game Golf Clash, included in Anzu's inventory, introduces new courses and themed levels each year for Halloween. Source: twitter.com.
Golf Clash, an award-winning mobile game by EA studio Playdemic — and also featured on Anzu's gaming inventory — regularly dives fully into the spirit of Halloween (pun intended), with brand new golf courses, themed items, and special events every year.
Are there other holidays that are great for in-game ads?
Of course! Gaming sees major successes around holiday periods, with both Black Friday and Cyber Monday pulling in huge crowds of gamers with annual sales, but it is also incredibly popular around Thanksgiving and Christmas. Game developers regularly keep their games fresh and updated with new exciting seasonal content for their players, encouraging them to join in the festive fun.
Ready to create some ad magic this Halloween?
Don't be haunted by FOMO! Get in touch with the Anzu team today to find out more about getting your brand's ads in-game.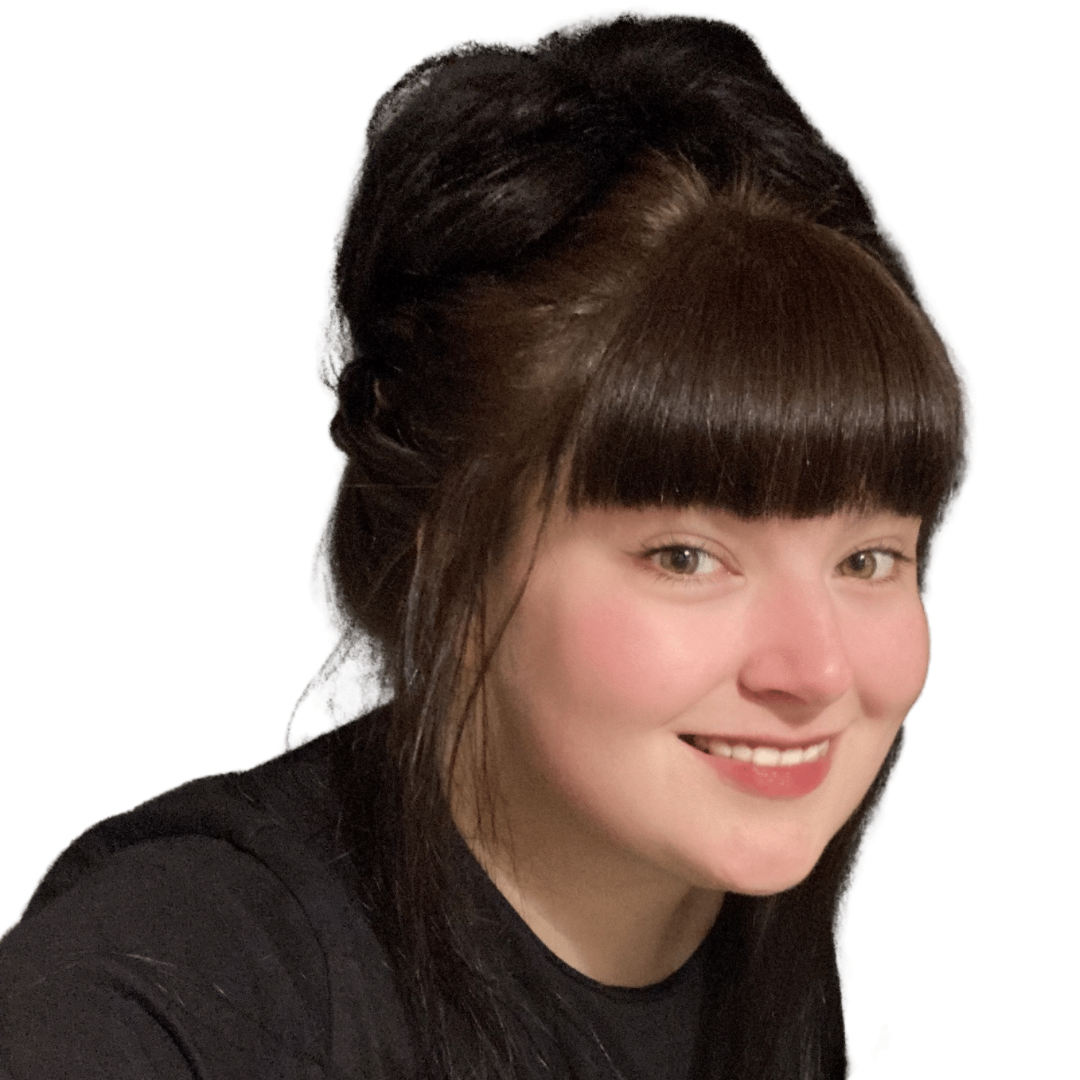 Kirsten is a copywriter with over 5 years of experience in marketing and social media for startups, agencies, and game development studios. As well as her passion for video games, Kirsten loves creative writing, board games, and quiz shows.
Kirsten Cresswell
SIGN UP FOR OUR NEWSLETTER