>

The Positive Impact of In-Game Ads on Slapshot: Rebound and its Community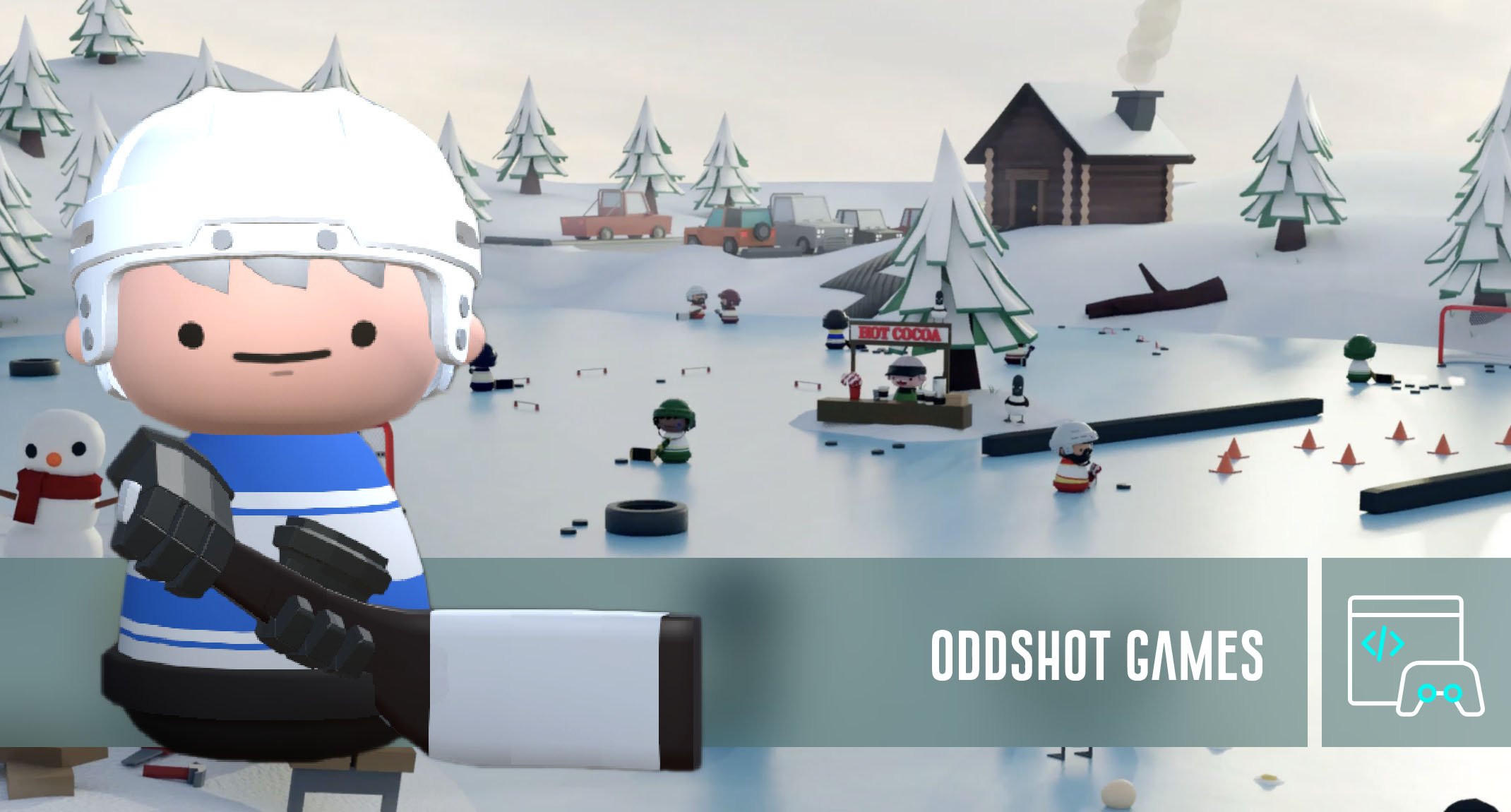 The Positive Impact of In-Game Ads on Slapshot: Rebound and its Community
Anzu's intrinsic in-game advertising solution has quickly become a hit with indie game developers, offering them a way to monetize their games without taking anything away from the player experience. In this blog series, we sit down with a number of indie studios that are using Anzu's solution to understand what impact it has had.

We were delighted to speak with Gilles Duplouy, Director at Oddshot Games, the company behind the indie Steam hit Slapshot: Rebound, to kick this series off. The game has quickly built up a cult following and sees players from across the globe fiercely competing in a quick-to-learn, hard-to-master, physics-based hockey tournament of speed and skill.
Why did you decide to implement in-game ads?
They were a natural evolution for Slapshot. We had always put jokes and references in the hockey arena where ads would be in real life. Over time this evolved into using the areas to promote community and our events, and then ultimately into in-game advertising.

Our players expect there to be advertising in the hockey rink, just like in real life, and have told us on multiple occasions that having ads around the stadium adds to the game's immersion.
Why did you choose to partner with Anzu?
We weren't looking for just a company that would serve advertisements within our title but a partner we could collaborate with on running campaigns and improving our placements while keeping the user experience in mind. It's safe to say we have found that with Anzu.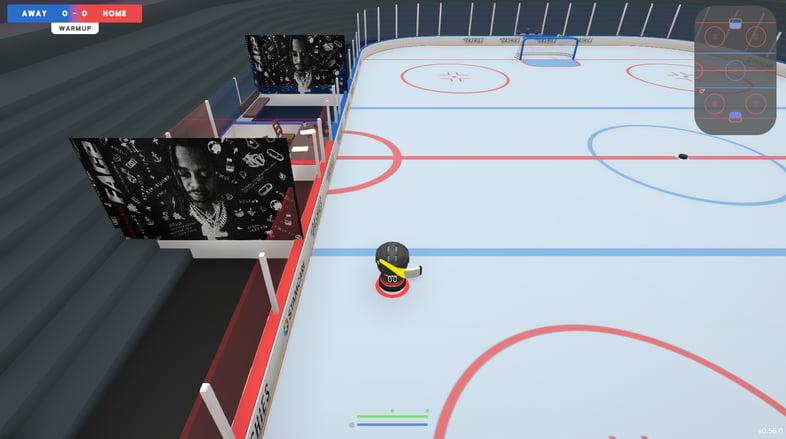 How easy were the ads to integrate?
Anzu's SDK isn't much more complicated than drag-and-drop systems but still offers the option to go into more complexity where we need to. Their integration engineers have also been amazing in assisting us when upgrading between major versions.
What impact have in-game ads had?
Since Slapshot: Rebound's Early Access release, we've welcomed close to a million players to the rink. Slapshot has served a stable player base over the last two years through constant updates and community initiatives. In our direct work with Anzu, we've managed to increase our Gaze-Through Rate which measures and determines a successful impression from an average of 55% to 90%, directly generating more revenue from our placements.
How have players reacted to the ads?
Slapshot's community has been very positive towards in-game advertising. They are aware that as a small studio, to be able to offer this game for free, these advertisements help us continue to improve the game and create more updates for them at the cost of some of their attention. Here is some of the feedback we have received from players about the ads.


"It's very good, and I'm glad it generates revenue for the game. It's also nice to see new updates in the game supported by advertising" — Gubbaba


"The in-game ads look great and even fit the theme of the game. I normally hate ads, but in Slapshot: Rebound, I don't mind them at all." — iLevi


"The in-game ad placements look good to me! They are not intrusive like they are on mobile games" — Wugga


"The advertisements I've seen in Slapshot: Rebound are a good mix of brands I know of and don't know of. I'm glad the ads are not distracting and don't take away from the gameplay (this is probably the most important thing when implementing ads, especially from a competitive standpoint)" — Lwke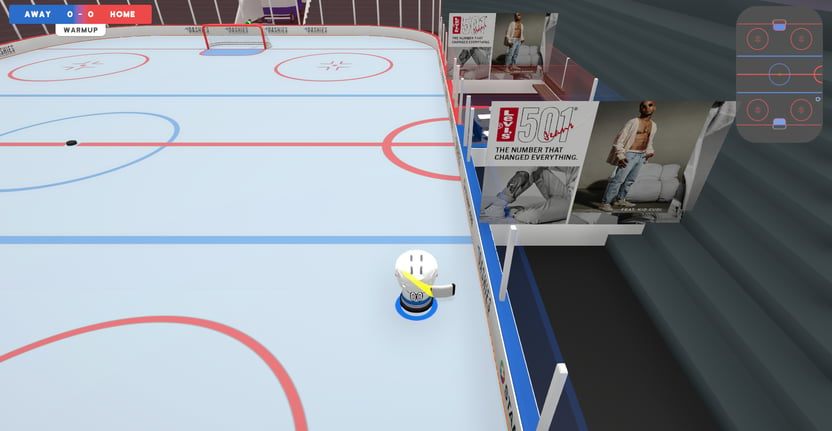 How do the ads work with your other monetization methods?
Slapshot: Rebound is a free-to-play game. Our monetization consists of a permanent premium status, in-game currency used for cosmetics, Patreon, and in-game advertising.

In-game advertising was the missing piece for us to cover all the levels of contribution players can make to the game. It lets us comfortably focus on player acquisition and retention in a consumer-friendly way.
What advice would you give other studios thinking about in-game ads?
We believe that in-game advertising is a great idea for developers to build into their games. It's especially a no-brainer for developers whose games are a natural match for the model. With Slapshot, players expect to see advertising in hockey rinks. It adds to the experience and has only helped to improve our game.
Find out more about how in-game ads have impacted Oddshot Games in this case study.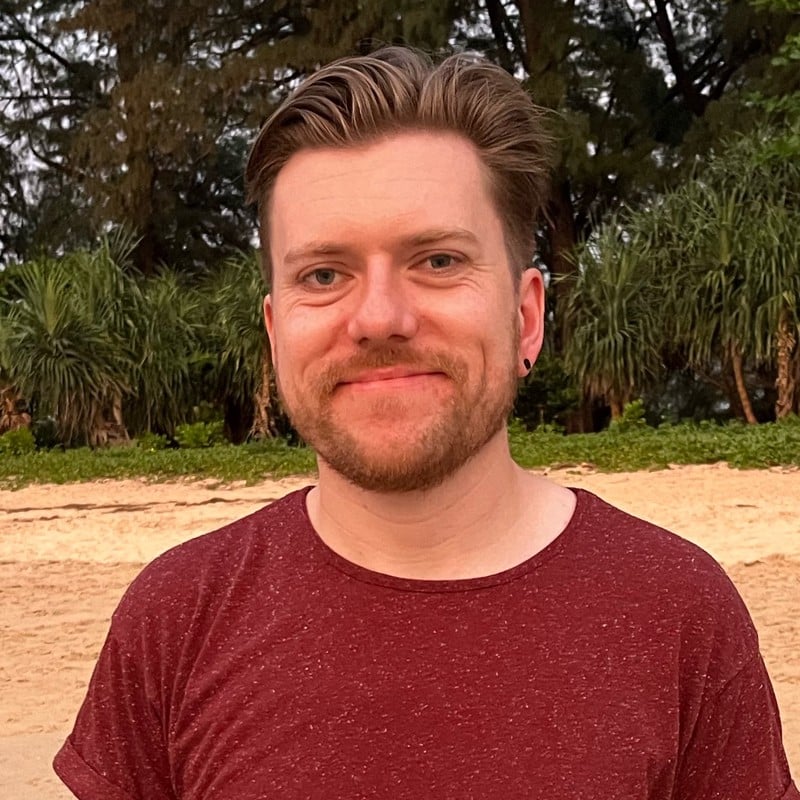 Nick works as Anzu's Content Lead, managing and overseeing the company's content strategy. As a gamer with a background working in AdTech, he has a unique perspective on the industry and the in-game advertising sector.
Nick Woodford
SIGN UP FOR OUR NEWSLETTER