>

Why In-Game Is The Perfect Platform For Back-To-School Ads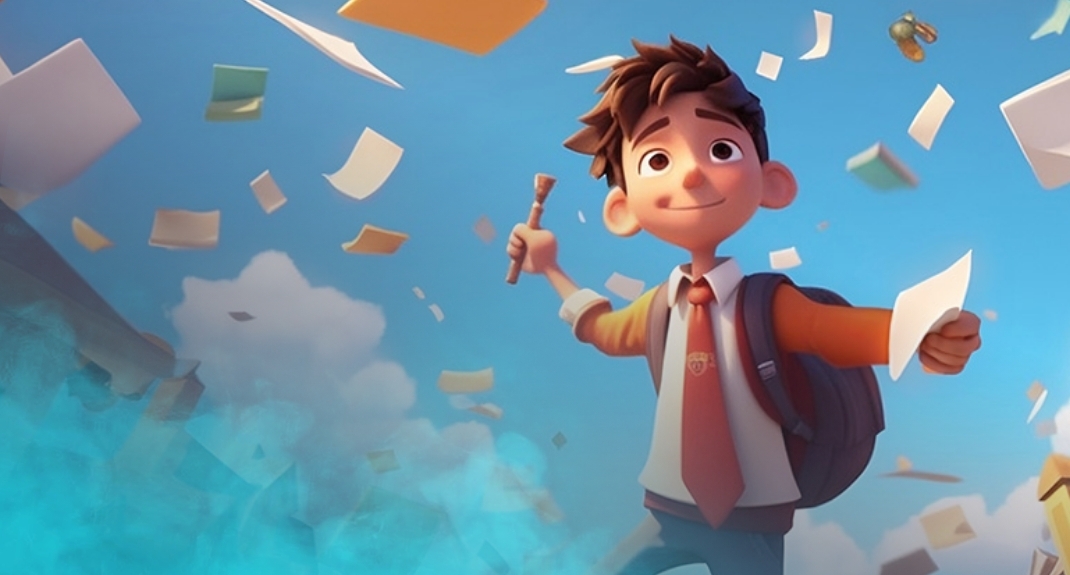 Why In-Game Is The Perfect Platform For Back-To-School Ads
Strap on your backpacks, grab your notebooks and sharpen your pencils. The back-to-school season is almost upon us!
How important is the back-to-school season?
It's time for brands to start thinking about the back-to-school season, which for many, is a pivotal time of year when getting your advertising right matters more than ever. This time last year, in the US, parents, guardians, and children were planning to spend an estimated $37 billion over the back-to-school season, with US households spending an average of $264.
With the average consumer seeing up to 10K ads per day, how do you stand out during this busy season? And what's the best way to connect with kids and parents getting ready to make back-to-school purchases? With over 3.2BN gamers worldwide, 74% of parents saying they play video games with their kids at least weekly, and 75% of Americans saying their kids have a moderate to high influence on purchases, gaming is a great channel for advertisers looking to stand out during the back-to-school season.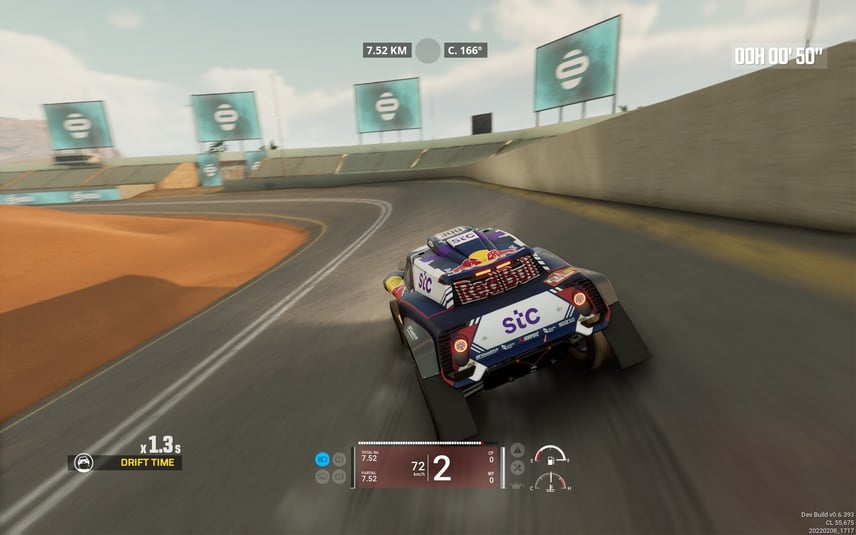 In-game ad placements in Dakar Desert Rally
Could in-game advertising be the answer?
For brands that want to tap into gaming, in-game advertising offers them a highly effective way to connect with millions of parents and kids in a brand-safe and engaging way, which not only complements play but adds to it.

Imagine a dad zooming down a racetrack and seeing your billboard overhead as he flies over the finish line, a mum looking up at your ad as she makes her way down a virtual New York sidewalk, or a family competing for the title of best tennis champion on a court branded with your logo. With in-game ads, all this is possible!

In-game ads are not only highly impactful but with an average viewability rate of 98%, and by using contextual targeting to match ads with the right players, brands can rest assured that none of their investment goes to waste.
Levi's in-game ads in Slapshot: Rebound
Why Anzu?
With a huge selection of premium cross-platform titles spanning mobile, PC, console, and the metaverse, and with games covering every genre imaginable, from sport to simulation and action to fantasy, brands looking to reach parents couldn't be in better hands.
According to Comscore data, by running an in-game campaign with Anzu, you are:

95% more likely to reach parents aged 18-24 than via an average mobile app;

78% more likely to reach parents aged 25-34 than via an average mobile app;

54% more likely to reach parents aged 35-44 than via an average mobile app;

39% more likely to reach households with kids than via an average mobile app.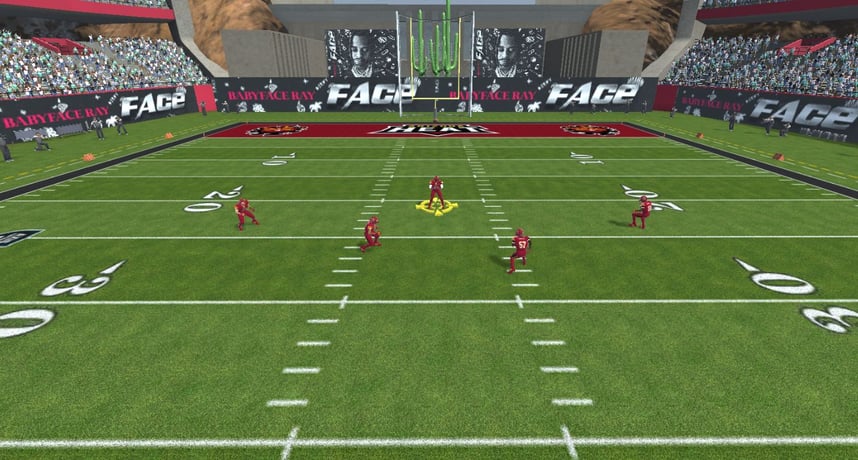 EMPIRE's in-game ads in Axis Football

Setting yourself up for success
Creating an effective in-game advertising campaign for the back-to-school season requires a strategic approach and attention to detail. Here are five handy tips to help set you up for success.
1 — Chose the right targeting approach: Ensure you set yourself up for success from the outset by setting your campaign up to reach parents and students who are most likely to be interested in your products or services. Consider factors such as age, gender, interests, and location to ensure that your ads reach the right audience.
2 — Be creative and engaging: In-game ads that are creative and engaging are more likely to capture players' attention and drive conversions. Consider using images that showcase your products or services in a clean and concise way and that stand out. You have a narrow window to capture attention, so be smart!
3 — Context is key: Ensure your back-to-school ads fit seamlessly into the gaming experience and feel like a natural part of the game. This can help to ensure that they are well-received by players and don't feel intrusive or disruptive.
4 — Keep messaging simple and clear: In-game ads should communicate their message clearly and concisely. Keep messaging simple and avoid using jargon or complex language that might confuse or alienate players.
5 — Be timely: Campaigns for the back-to-school season should be launched well in advance of the start of the school year to ensure that players have time to engage with the ads and take action. Plan your campaign timeline carefully and ensure that your messaging and creative assets are ready well in advance.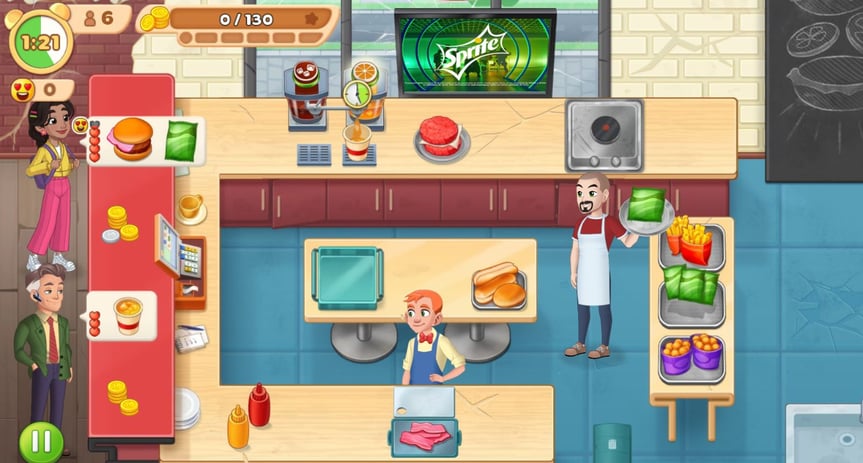 Sprite's in-game ads in Cooking Fever
So what are you waiting for? Get in touch to find out what impact in-game could have on your back-to-school campaigns, or check out this one-pager for more info.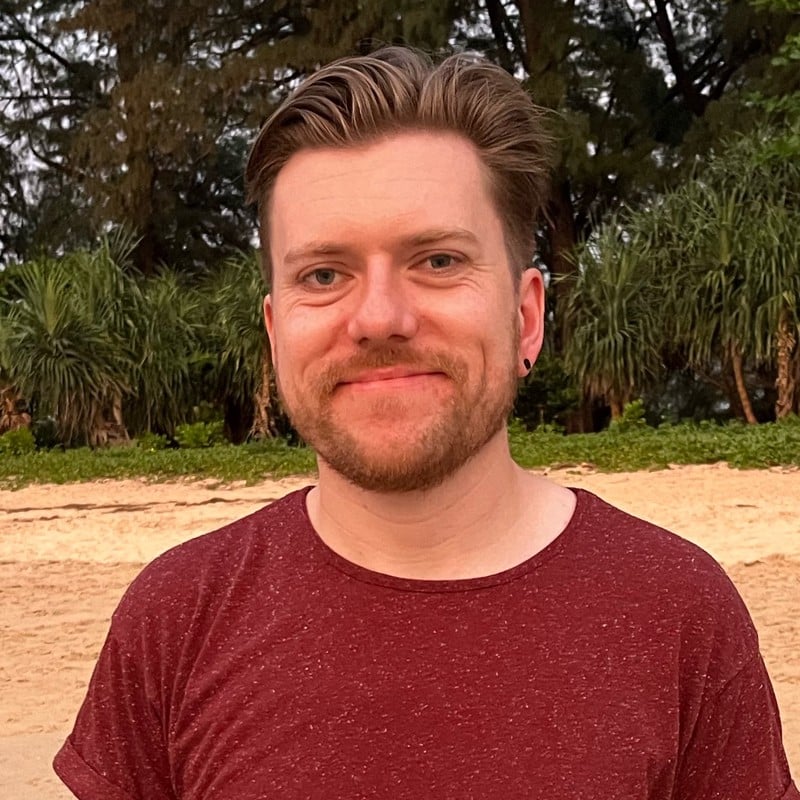 Nick works as Anzu's Content Lead, managing and overseeing the company's content strategy. As a gamer with a background working in AdTech, he has a unique perspective on the industry and the in-game advertising sector.
Nick Woodford
SIGN UP FOR OUR NEWSLETTER