>

In-Game Ads: A Golden Opportunity For Advertisers In Brazil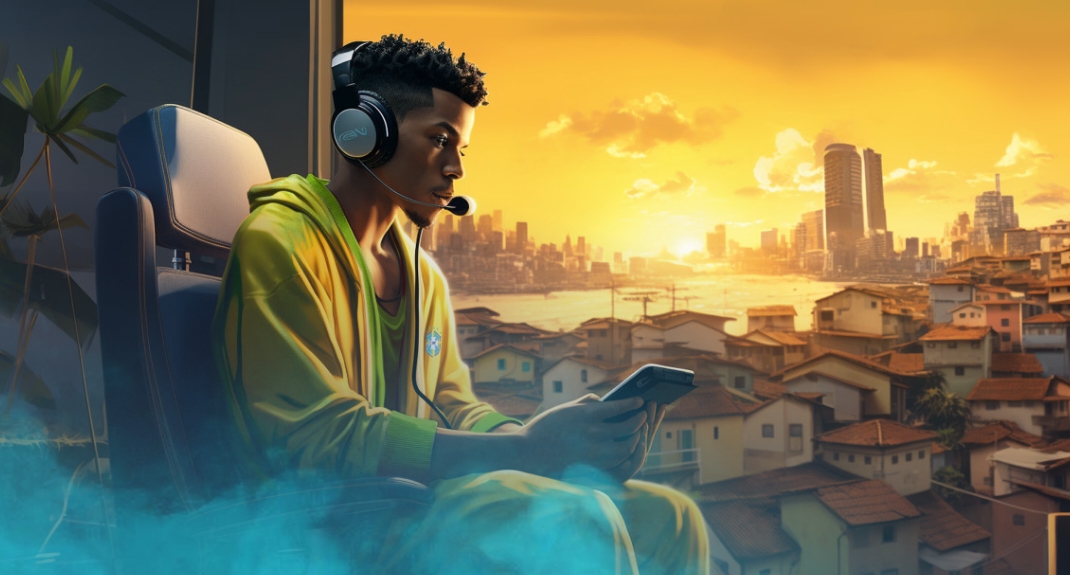 In-Game Ads: A Golden Opportunity For Advertisers In Brazil
With 101M players, Brazil is one of the most important areas for the games market in Latin America and is the fifth-largest player population worldwide.

Revenue exceeded $2.3 billion in 2021, and the country's games sector has recently received international attention with Epic Games investing in Aquiris Game Studio, which will soon be known as Epic Games Brazil. 80% of Brazilians are also game enthusiasts, with PC, mobile, and tablets recognized as the top platforms.

Mobiles = Gaming on the Go
Mobile continues to dominate the global gaming scene across all markets, and that's no different in Brazil. As of 2023, the number of people playing mobile games in Brazil is 72.1M, expected to reach 84.07M by 2027.

There is a population of 212 million Brazilians, and 81% of that demographic currently own smartphones. Mobile is the platform of choice for Brazilian gamers. 40.8% of Brazilian players are gaming daily on mobile compared to PC, which is at 19%, and console, at 15%.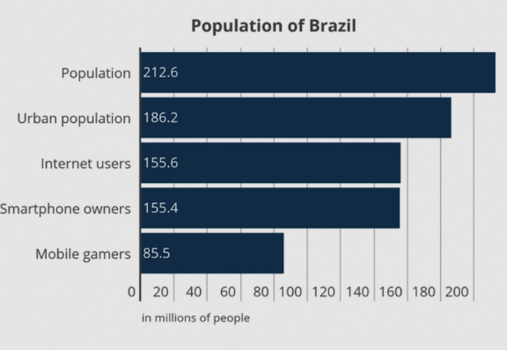 It's interesting to note that 38% of all games are developed just for mobile devices in Brazil. It is also the home of one of Anzu's partners, Wildlife Studios, which reached a valuation of $3 billion in 2020. One of their most popular titles Tennis Clash which has had 50 million downloads on Google Play.
PC Games are stepping up
Mobile gaming is flourishing in Brazil. However, the country is also the PC gaming market leader in Latin America, reaching over $641M in 2021. Mobile is more accessible now, but there's a guarantee that esports will have a massive catalyst in bringing attention to PC titles in Latin America due to many gaming tournaments and leagues held across the region, including several women's tournaments run by Riot Games.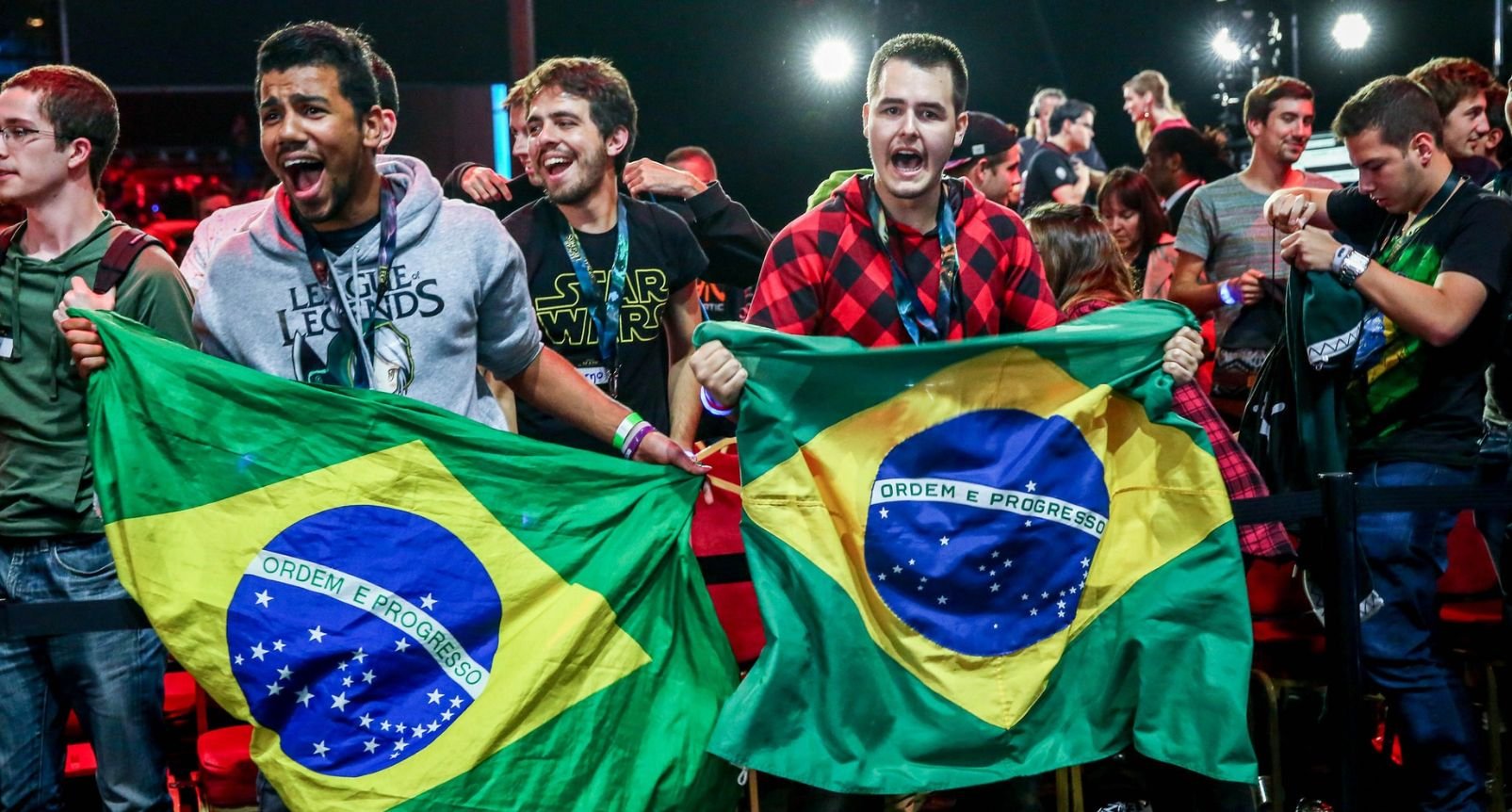 Diversity is the Name of the Game

Brazil's game industry also demonstrates high levels of diversity compared to many other markets, with a workforce where 30% of its members are women. Among these professionals, 62% are actively engaged in functions such as art design, programming, and project management.

Moreover, 57% of game studios in Brazil foster inclusive work environments, welcoming individuals from various backgrounds, including people of color, members of the LGBTQ+ community, individuals with disabilities, and those who are neurodiverse.

In Brazil, initiatives have also been growing to integrate diversity and reach new audiences in the competitive gaming space. The largest Counter Strike platform, Gamers Club, recently officially organized a Pride Cup that focused on the LGBTQ+ community.

The In-Game Advertising Opportunity in Brazil
The continued rise of smartphones and the popularity of PC titles, combined with an audience that plays for longer, means that gaming will continue to grow and thrive in Brazil faster than anyone can imagine.
There are just over 160M internet users in Brazil, 58M making online purchases, and 83% of people who play games regularly purchasing in-game or virtual goods. With 101 million Brazilians playing games, that's 63% of the population you're missing out on if you're an advertiser not investing in the gaming space in this region.

Entravision's partnership with Anzu allows advertisers to harness the massive potential of intrinsic in-game advertising to engage and connect with audiences in Brazil and across Latin America. Previously, brands in the region had to spend large amounts of time and resources building their own games or activations and marketing them. In-game allows advertisers to quickly enter some of the region's most popular mobile and PC titles to connect with their audiences naturally and non-intrusively.
To learn more, get in touch. Entravison will also be at the Brasil Game Show from 11-15 October, so keep an eye out for them if you are heading to the event!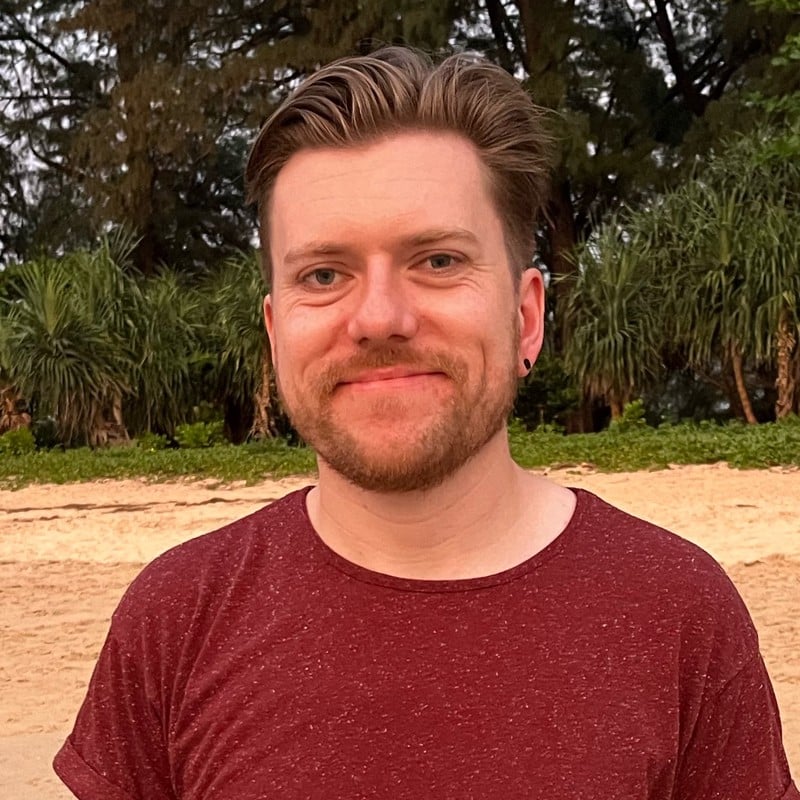 Nick works as Anzu's Content Lead, managing and overseeing the company's content strategy. As a gamer with a background working in AdTech, he has a unique perspective on the industry and the in-game advertising sector.
Nick Woodford
SIGN UP FOR OUR NEWSLETTER