>

Anzu Launches New Roblox Offering, Helping Advertisers Communicate with the Elusive Gen Z via In-Game Ads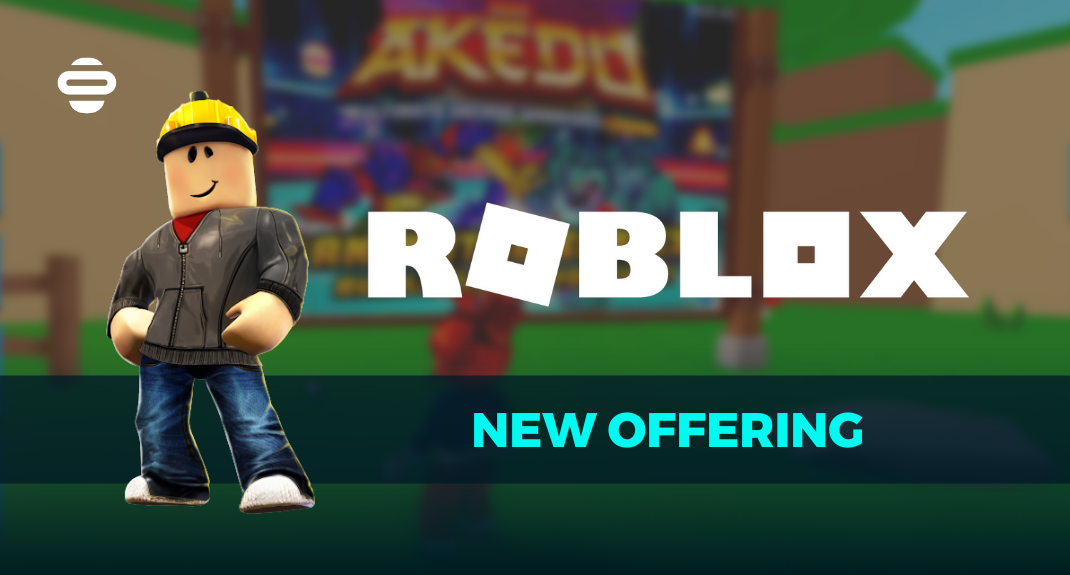 Anzu Launches New Roblox Offering, Helping Advertisers Communicate with the Elusive Gen Z via In-Game Ads
The world's most advanced in-game ad solution Anzu.io reveals its brand new Roblox offering.

The game-changing move brings Anzu's tech to Gen Z's most popular platform, opening its 202 million monthly active users to brands and agencies globally via scalable in-game ads.
Roblox is a global metaverse where millions of players gather to create, share, and play games (recently renamed experiences) in immersive worlds. With 67% of its 42.1 million daily active users under 16, it presents advertisers with a unique opportunity to connect with this elusive cohort. In Q3 of 2020, Roblox racked up over 8.71 billion hours of engagement, with users spending more time on the platform than on Tiktok, YouTube and Instagram combined.

Anzu, which already works with leading games companies, including Ubisoft, Amanotes, and Lion Castle Entertainment, to run in-game ads within many of the most popular mobile, PC, and console games, is bringing its learnings and success to the Roblox platform. Meaning Anzu's guaranteed viewable impressions, brand safety, and detailed campaign reporting will be available to advertisers running in-game campaigns within Roblox.

Its dedication to child safety is a huge pull for advertisers. Some of the globe's biggest brands have already run campaigns within Roblox, including Warner Brothers, Disney, Lego, Hasbro, and Gucci. The platform is fully GDPR compliant and a member of the kidSAFE Seal Program, which has been approved by the Federal Trade Commission as an authorized safe harbor under COPPA. This gives brands peace of mind as all Roblox experiences are built within and must adhere to the platform's regulations.
"This is a great move by Anzu as it finally enables advertisers to reach Gen Z in a scalable way, and will be extremely important for those brands seeking to engage with teens. Roblox is where millions of Gen Z-ers across the globe are choosing to return to, day in, day out, and presents a unique opportunity for brands and agencies to meet them in a contextually relevant and brand-safe way."

- Sanja Partalo, EVP Strategic Partnerships, WPP
Anzu has already signed partnerships with many popular Roblox creators, bringing in-game advertising to games, including Work at a Pizza Place, Speed Run 4, Wacky Wizards, and Fashion Famous, which together have amassed a staggering 5.1 billion visits. Anzu is also in talks with a growing number of developers who are excited at the idea of having real-world brands appear within their games on the platform. Currently, advertisers working with Anzu across Roblox are able to reach 40 million monthly active users, with that number expected to rise to over 100 million by Q4 2021.
"We look forward to seeing real-world brand ads appear within our games as players will be able to experience them just like they do in the real world, adding a sense of realism to our gameplay. They will also provide us with an additional revenue stream without taking anything away from how players experience games, allowing us to spend more time improving them and building out new ones that the Roblox community can fall in love with."

- Michael Sligh, creator of Roblox game 'Work At A Pizza Place'
"Today marks an important milestone on our road to building the cross-platform advertising solution that reaches players no matter where they are or what they are playing on."

We are thrilled by the interest and uptake we have already seen from both Roblox's developers and some of the world's leading brands and agencies which are excited to be part of Roblox's vision of becoming a true metaverse, representing the future of how people learn, play, work, consume entertainment, try on and shop fashion, and interact with brands.

This aligns with our belief that gaming is becoming a one-stop-shop where people are increasingly spending much of their digital lives - cementing the fact that gaming is a crucial channel that advertisers can no longer afford to ignore."

- Itamar Benedy, Co-Founder & CEO, Anzu
"Roblox has the potential to become one of gaming's most valuable and engaging environments for brands. Managing safety and privacy for kids will be critical to long-term success, but for marketers, learning how to deliver entertaining experiences in the metaverse will become a fundamental strategy to earning relationships with fans worldwide."

- Jamie Gutfreund, Ex-Global Chief Marketing Officer, MGA
The article was published on October 13, 2021 on ExchangeWire.
SIGN UP FOR OUR NEWSLETTER