>

Anzu attends the first ever IAB Playfronts With NBCU And American Eagle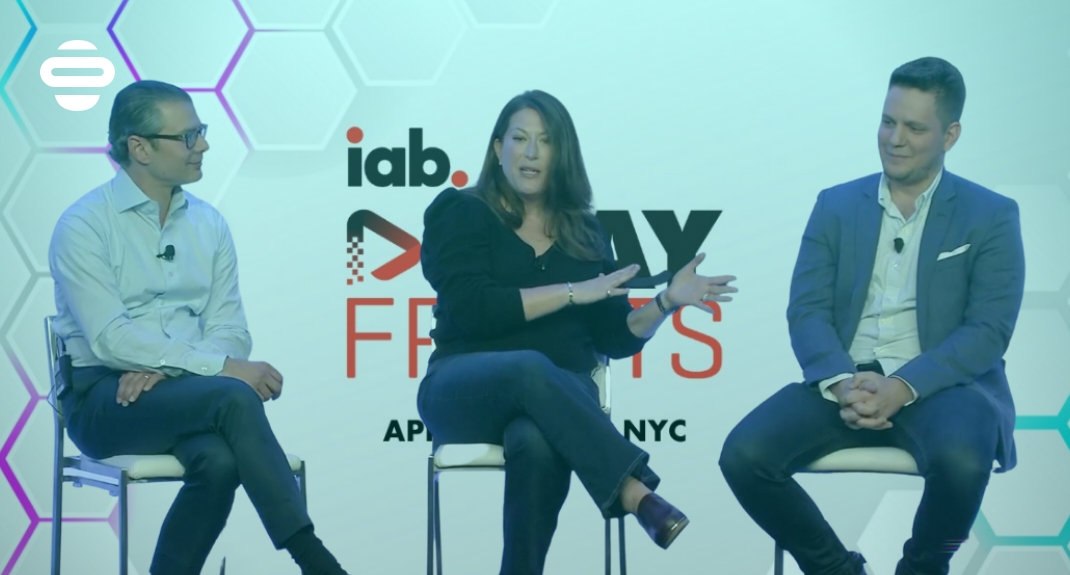 Anzu attends the first ever IAB Playfronts With NBCU And American Eagle
IAB Playfronts celebrated its first-ever event in New York on April 5th, 2022.
Anzu's Co-Founder and CEO Itamar Benedy joined NBCUniversal's newly appointed President and Chief Business Officer Krishan Bhatia and American Eagle's VP Marketing, Media, Performance & Engagement Ashley Schapiro to discuss the future of in-game advertising and the opportunities it presents for brands.
Find the full video from the IAB Playfronts session below.
Full Video Transcript
---
Itamar Benedy, Anzu [IB]: Hi everyone, great to be here! I'm Itamar [Benedy], the CEO and one of the founders and CEO of Anzu. To David, Zoe, and the IAB gang, thank you so much for making this happen.
Someone said in one of the earlier presentations that COVID was an acceleration for gaming. I believe this event is going to be an acceleration for gaming as an advertising medium.

It's great to see here people in 3D, and I'm not meaning about a Minecraft server island! People are speaking every week on Zoom and we've never met in person, so it's so exciting. Even people who told me three years ago, "you have a really cool start-up, but those geeks locked in their basement are not my audience". I guess we hear that on stage or here in the conference, there's a change in the perception of that. So really excited, let's get started! We have a packed agenda, so let's have a short video about Anzu.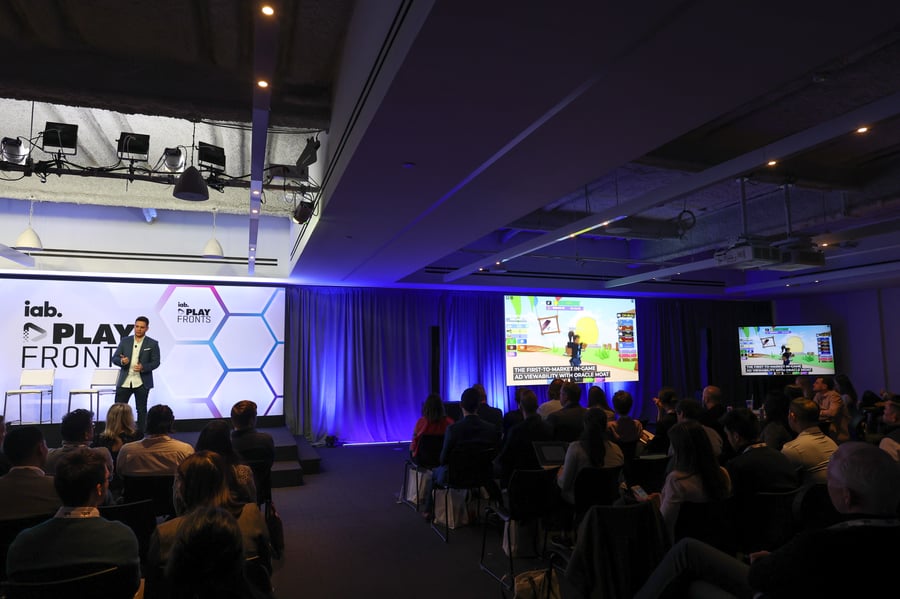 So, Anzu. In-game advertising – the ability to dynamically change the content in the game; to personalize it on a device level; to sell it in a programmatic way; to make the game more realistic; the ability to bring advertising standards when it comes to MOAT viewability; to track, report, and audit viewability in real-time; plus all the work with all the advertising ecosystem around fraud detection, brand lift, brand impact, attention, digital attribution, and even up to offline attribution. So, some examples of games we work with across mobile, PC, console, and Roblox, and we're grateful for some of our partners in this journey making advertising in gaming a category – same as social, search, audio, Out-Of-Home (OOH) are advertising mediums, gaming will become one. I believe not in a long time from today, almost every CMO of every brand will have gaming as part of this holistic strategy.
Recently, Anzu announced a partnership with NBCUniversal. A lot of you maybe know NBCUniversal for amazing movies, content, theme parks, but gaming?
To speak about this and more, I'm excited and honored to invite to the stage Krishan [Bhatia], President and Chief Business Officer of NBCUniversal, and the Chairman of the IAB. How are you?
---
Krishan Bhatia, NBCUniversal [KB]: I'm well, thank you for having me! David and Team IAB, thank you for setting this up. It's great to see some familiar faces in the room, but mostly this is actually a new sector for us, as you said, and for me personally. I'm excited to start the dialogue and hopefully partner with many people in the room.

---
IB: Let's get started! Let's get to the point - why gaming?
---
KB: Why gaming? Well, if you think about NBCUniversal as you outlined, particularly with respect to how we serve advertisers, we've been a television and premium video company for decades. You guys all know us for news, sports, entertainment, lifestyle, all of our big events this year – the Superbowl and the Olympics – and now increasingly all of that content converging on our Peacock streaming platform, which is of course ad-supported.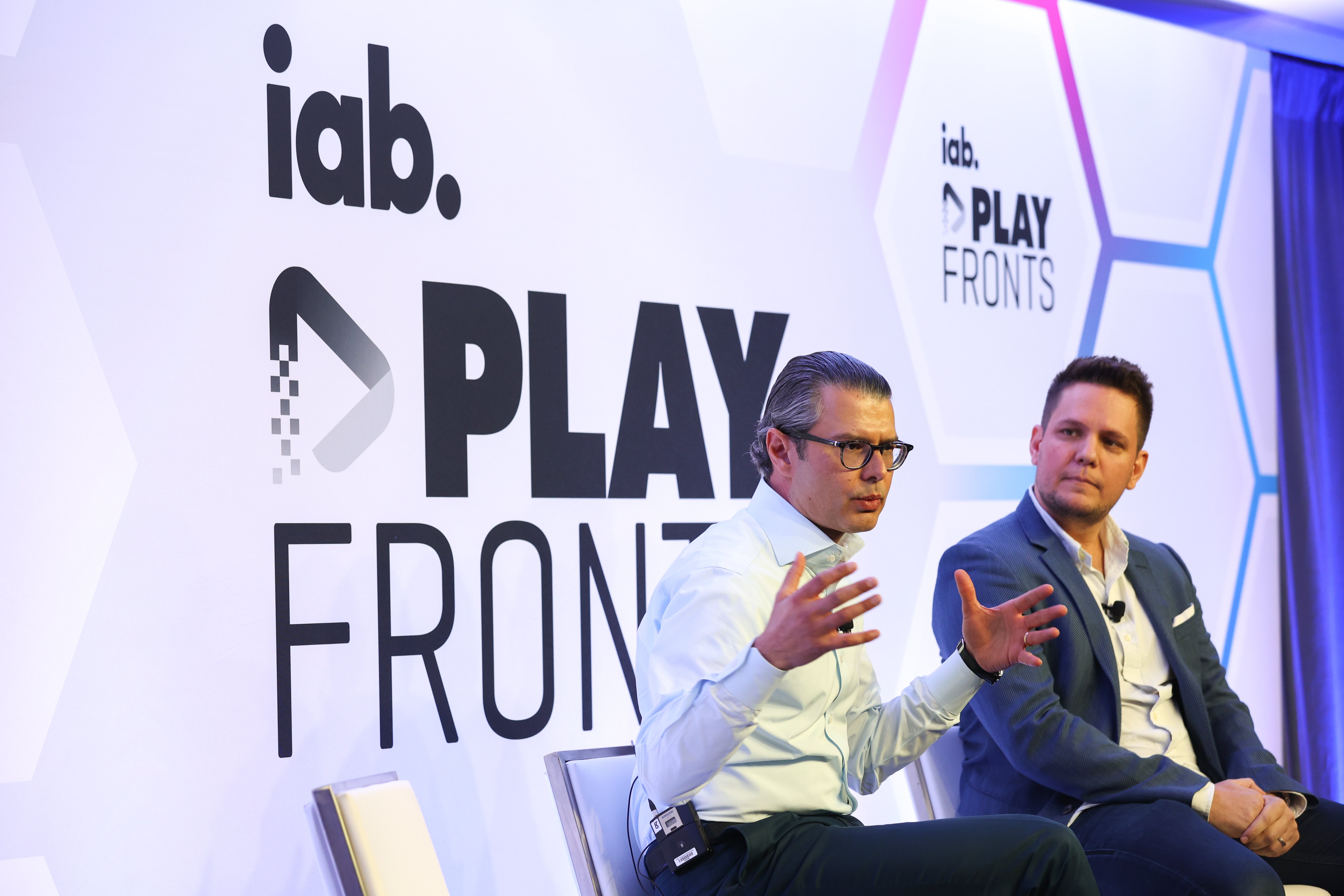 But we're always looking to serve our clients in the best and most holistic way. We look at where people are spending their time, and as we've heard from everyone today, in addition to streaming, gaming happens to be the fastest-growing category, particularly to young generations. I don't have to educate this room on that!

When we talk to clients, of which we have thousands – from local advertisers all the way to global large-cap marketers – it's a media platform that everyone of course is excited about, but no one feels like it has been solved for at scale. And so our partnership, which we'll talk about in a second, is really about how do we bring the scale and the premium content potential of gaming alongside that we already bring to the video and streaming space to marketers, and we found you along the way!
---
IB: So NBCUniversal, on top of the strategic partnership, also invested in Anzu, so obviously taking it seriously. A lot of people here in the auditorium are asking about what are the main opportunities for advertisers in gaming. So, what's your approach to that? How do you see the gaming opportunity for advertisers?
---
KB: Again, the reason we're excited about this is that maybe there's not a seemingly outside-in analog between what we do and the gaming industry, but we actually believe there really is. If you think about four or five dimensions.
The scale of audiences, as we just talked about.
Secondly, solving for premium content, particularly professionally-produced content – we've heard from many producers and development platforms today, in addition to user-generated content obviously.
The ability then to reach those audiences in a multiplatform environment, we've always leaned in as a company to be on all platforms for consumers are watching our content from linear TV to partnerships with YouTube and Snapchat and Twitter and any of the social media platforms, same thing. Anzu in this case solves for that by being across PC, mobile, console, and the Roblox platform, which again, we think creates scale and benefit for advertisers to do something beyond the bespoke nature of the integrations that you can do within individual games or titles.
And then I think ease of access and the capabilities, some of which you outlined in your opening video obviously, to be able to target content, target audiences, measure, provide viewability, brand-safety metrics… That's what NBCUniversal as a company is known for when we serve marketers, and so, as we were thinking about the gaming space and tapping into that growth opportunity, we were looking for partners in companies that fit that profile, so it becomes a very logical extension of our trusted relationship with marketers that we now can take into the marketplace including the impending television upfront marketplace that starts in May. Where historically some of these new platforms start as early seeds that are in the innovation category, and over time we've seen them build into holistic planning strategies for marketers and agencies alike, and we're hoping that gaming can be one of those and that we can help move that needle and partnership.
---
IB: You saw it happening from CTV, from the early days to the last 5 years to where we are today.

---
KB: It is, but if you think about digital video 8-9 years ago, I've been on the NBCUniversal side of the company for the past 10 years, and before that, I was at Comcast. When we started, after the acquisition of NBCUniversal, bringing the digital ecosystem into the upfront marketplace, it was subscale, it really wasn't transactive, maybe a single-digit percentage or so… Again, it came out of these innovation budgets, the standards were not established…

Fast forward to where we are today, streaming is a core part of our one-platform value proposition. We sell as much streaming inventory in the upfront as we do television, which is approximately 70% of our total inventory.

Along that way, along that journey, as every single platform rolled out - as it went from PC to mobile to tablet to setup boxes, VOD, and now streaming, and many of you who've been in that marketplace will remember each of those chapters, they were always sort of like "Well there's another thing that I now have to think about differently, and it comes out of a different budget, and I've got to measure it differently…" My hope is that we're starting that journey, you've done a lot of the hard work already in terms of the plumbing and the connectivity, we know a thing or two about what marketing agencies care for in creating that seamless value proposition to access great content and audiences at scale. So, this is the beginning of that relationship.

---

IB: You know, a lot of the content today was about the future, where we're headed, and I'm mostly interested in where we are today. Your team partnered with all the big media agencies, with most of the big Fortune 500 brands. What's the response so far, what's the feedback, where is this ecosystem today, not in a year or two?

---
KB: It's gone from what we knew was interest – which was why gaming became a focus for us – to an incredibly positive response to sit down and engage immediately. It's a bit overwhelming actually for our teams! So we're just getting started, this is the first month of really launching this partnership. You're here in New York to meet with us over the course of the next week, but agencies and clients alike, particularly as we go into this marketplace, are wondering how they can activate against the gaming opportunity as part of our broader value proposition.

Since we didn't cover it, NBCUniversal is going to be the exclusive third-party sales partner for Anzu in the US, in the UK, with opportunities to scale that across other markets internationally as well as our global advertising platform continues to scale. So, we'll be going into the marketplace in particular for categories that we're going to hear about in a second from retail to CPG to quick-serve restaurants to beverages to entertainment… There's a ton of interest from all the obvious marketing categories that want to reach the hard-to-reach audiences who, in addition to streaming and social, can be found in gaming. Very very promising! And now, it's all about execution.

---
IB: Something I realized today – the word "metaverse" wasn't mentioned enough times, so I want to tackle it from a different direction. There are a lot of ways to enter the metaverse. You can enter the metaverse from AAA gaming. You can enter the metaverse from VR, and Meta is doing a lot within Meta advertising. We also recently announced an investment and strategic partnership with HTC, one of the leading VR platforms, but if you want to hear me speak about that, you'll have to invite me again, okay!

I want to focus now about entering the metaverse from a Roblox perspective. For this topic and more, I'm excited and honored to have Ashley Schapiro, VP of Marketing, Media, Performance & Engagement at American Eagle to join us on the stage. Okay! How're you? Couldn't be better, right?

---
Ashley Schapiro, American Eagle [AS]: You're doing great!

---
IB: So, let's start with a short video about the recent American Eagle activation in Roblox, in Livetopia, one of the leading Roblox experiences – that's what they call the games in that environment – and then we can take it from there.

So Ashley, as we all see this activation in Roblox, maybe you can tell us a little about what was your strategy and goals for an activation like this, and so far the response and feedback.

---
AS: As you guys can see, this is pretty spectacular to be able to see our campaign come to life in an experience like Roblox. On March 2nd, we launched our spring campaign "Members Always", which is really a youth-led community-driven campaign that's really about everyone being welcome. We had six cast members as our 'stars', really people at the center of youth culture and Gen-Z: Coco Gauff, Joshua Bassett, Maitreyi Ramakrishnan, Madelyn Cline, Michael Evans Behling, and mxmtoon.

When we think about being present where our audience is – and we're going to buzzword it again – they're in the metaverse, right? That's where our audience is. So how could we take our campaign and bring it to life there? And just like Itamar said, it was Roblox for us.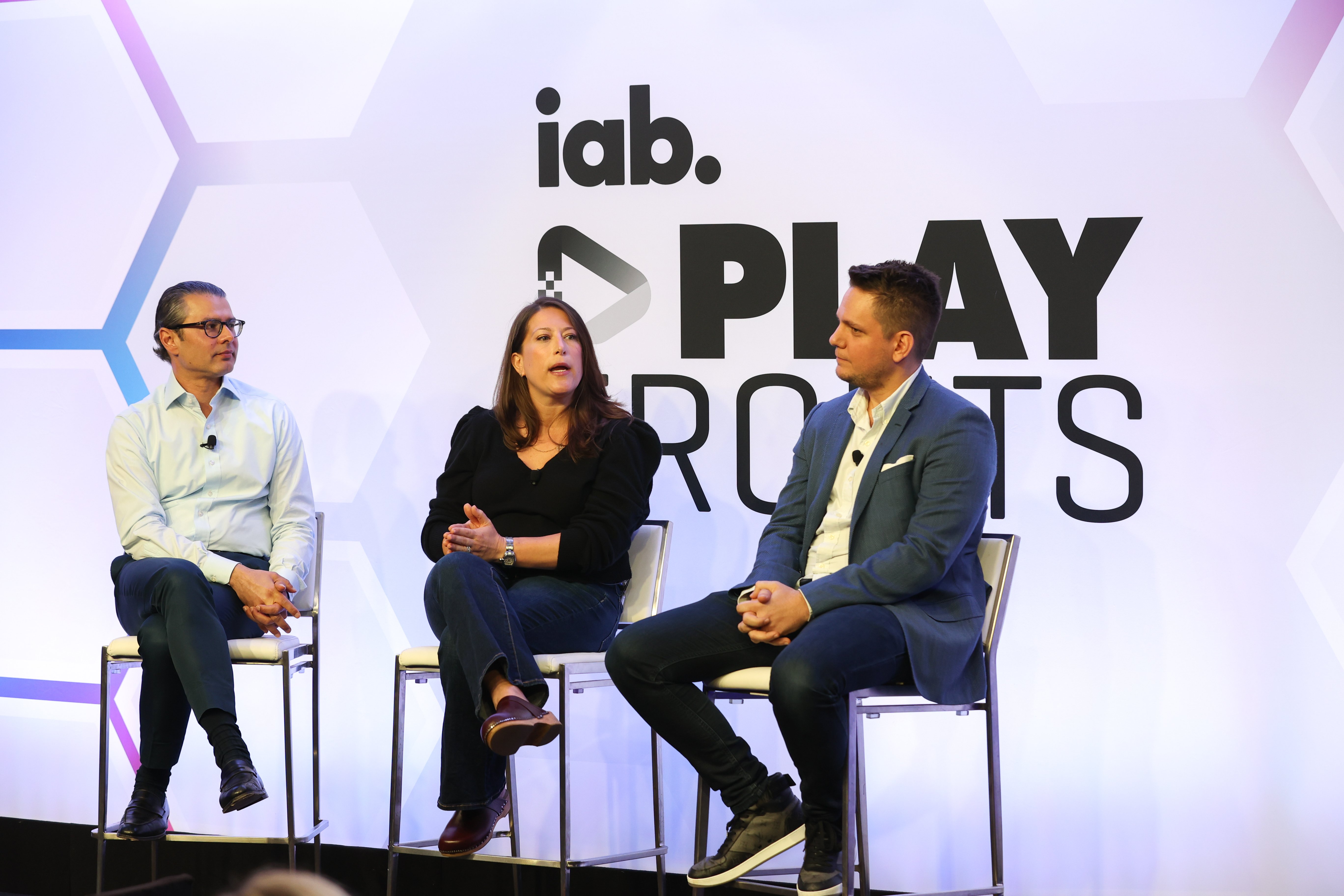 What we did was bring the campaign to life on Roblox, but not just Roblox - in Livetopia. Livetopia is one of the top ten roleplaying experiences on Roblox, and when you look at our experience, you saw a little bit of it there, you can go on the Members Always pool, where you saw Coco playing in. You can play tennis, where she was playing tennis. My favorite part personally is you could try on all of our Spring Collection on your Roblox avatar, but you could do it for free. That's the idea of everyone being welcome, and what made it really authentic to American Eagle – for all of us who give out our Robux to our children every single day, you're welcome, it's free, you can dress your avatars in American Eagle.

In terms of what we're seeing in results, we have over 5 million people who've tried on our product in one month. We have 7.5 million unique users, which is about 50% higher than what we expected. Beyond that, and you could tell by my face when I looked at the video, it really is such a fun experience to walk through and discover different things, and you see the campaign that you saw in 2D come to life in 3D.

---
IB: Ashley, when a lot of people told me "you have a cool startup, but those geeks locked in their basement are not for us", you saw an opportunity and you are one of our first partners. How did you see the gaming opportunity and how did you decide maybe a few years back - why gaming?

---
AS: So in 2019, we met. This is our first time meeting in real life, it's very exciting!

---
IB: Correct!

---
AS: It's so exciting! For us, we really started our gaming journey because we wanted to tap into our male customer. The male customer is very, very, very hard to hit, especially in the fashion retail category. And his number one passion is gaming. What's most interesting about that is our target's 15-25, but when you start looking at those passions, men game from 15 all the way to 50, guys! So, it was a way to acquire our customer through a passion point that he loved, but really maintain that connection with him throughout the lifecycle of our relationship together.

2019, we [Anzu and American Eagle] come together. I owe a lot of gaming education to this man right here [Itamar Benedy], because quite frankly, I was learning in real-time what gaming was and how people interacted with it. To be a brand that was not endemic to gaming made it that much harder. If you're somebody like Averizon as an example, it's much easier to integrate there, right? For us, it was a little tougher.

I think what Anzu did for us in this space was really teach us how to get our brand into gaming, how to authentically connect with our customer in a way that was not distracting for them, that they really wanted to participate in the game and participate with our brand, that also felt real to American Eagle.

---
IB: We're partnered across PC, mobile, console, Roblox… A lot of very different activations. A question for maybe both of you, Krishan and Ashley – a lot of marketers are starting to release the gaming opportunity. Some of them are already in their first pilots and test-and-learns. Maybe if each one of you could give tips on how to start this journey, what to look at, anything to help the audience to feel smarter after this session?

---
KB: You've been there earlier than most, Ashley!

---
AS: I would really focus on three things.
One, test and learn. This can't be something that you're going to go to your CFO, or whoever the powers-that-be are, and say "We're going to get exactly this from it". It's a test, it's a learn, you need to really learn what works for your brand. It's exciting, it's new, and it's different, and it's changing every day – there's no playbook. What we talked about in '19, we could never have imagined this today! I think that's one - be open-minded, test, learn.
Two, remember you need to be present where your customer is, where they're spending their time, and we all know that's gaming. Places like Roblox have 200 million users a month, that's crazy, and it's growing! My audience grew 20% in Roblox in the past two years. Be where your customer is. That's two, and that's gaming.
Three, show up in a relevant way. I said that a little bit earlier, and that's more important. I think that's something you [Itamar] helped us with in a really big way. You have to show up relevant for the platform. You can't just do a logo slap (and I think the gentlemen before us was saying that as well). You have to create content that's specific to where you're showing up, but you also need to be relevant for your brand. As I said, American Eagle is not endemic to gaming, so we had to change our content, and we had to change how we were showing up, but it still had to be relevant for us – that idea of our product being free, that's because that's who we are. We want to be something available to everybody and gave them access.
---
KB: I would add, not through the lens of the marketer per se but overall, focus on partnerships that can unlock scale potential, which clearly as Ashley's verifying here, this one can. Then, focus on partners that you have established trust with, and there's testing and learning in there as well.
When we launched Peacock, which was in the fall of 2019 we went to market and we launched the product in April of 2020, and then to a full national audience in July, it was not an established product. The 10 launch sponsors that joined us on that ride had an inherent amount of trust in the NBCUniversal partnership that, regardless of when and how it would scale, which obviously we had projections for, etc., but we were launching it for the first time, our partnership would backstop whatever happened, basically.
I think there's a similar sentiment here, which is we're trying to drive innovation, where inherently as a result you're on the bleeding edge and you're taking risks together and there's testing and learning, and at the same time, we're kind of backstopping the relationship with marketers through the enterprise partnerships that we bring to bear with many leading global marketers all the way down to local and regional advertisers. To me, that's a really important way of thinking about how you enter a new platform when you don't know exactly how you're going to do it.
---
IB: There are three pillars of how I'm looking at this. For me, it's a question of audience, experience, and outcome. From an audience perspective, there are more than 3 billion gamers. So obviously, for most of the brands in the world, their audiences are playing games. It's less a question of 'is gaming the right audience for me?', and more a question of 'which types of games – from a game genre perspective, from a game platform perspective, from a streaming perspective – will bring me that overlap with the gaming audience?' That's number one.
Number two is about the experience. For different types of game genres and game platforms, different brands will be more relevant in the sense of how natural and authentic it is for a brand to be in that game. Does it make the game more realistic? There's an interesting shift here in the perception. 15 years ago, Mercedes had a business model of game developers paying them in order to be allowed to use the Mercedes content inside their game, because Mercedes was pop culture, and gaming was geeks locked in their basements. Fast forward 15 years, I have a company of telling brands 'you need to pay to be in the game, instead of getting money from it'. This really shows the change in perception of what gaming has become. It's about the experience.
The third thing is about the outcome. Someone said earlier, "if you cannot measure it, it doesn't exist," which is right! On the other side, just because there's an easy way to measure something doesn't mean it's the right way to measure it. It's also balancing between measurement and outcomes. Those are the three pillars of how I'm looking at the opportunity.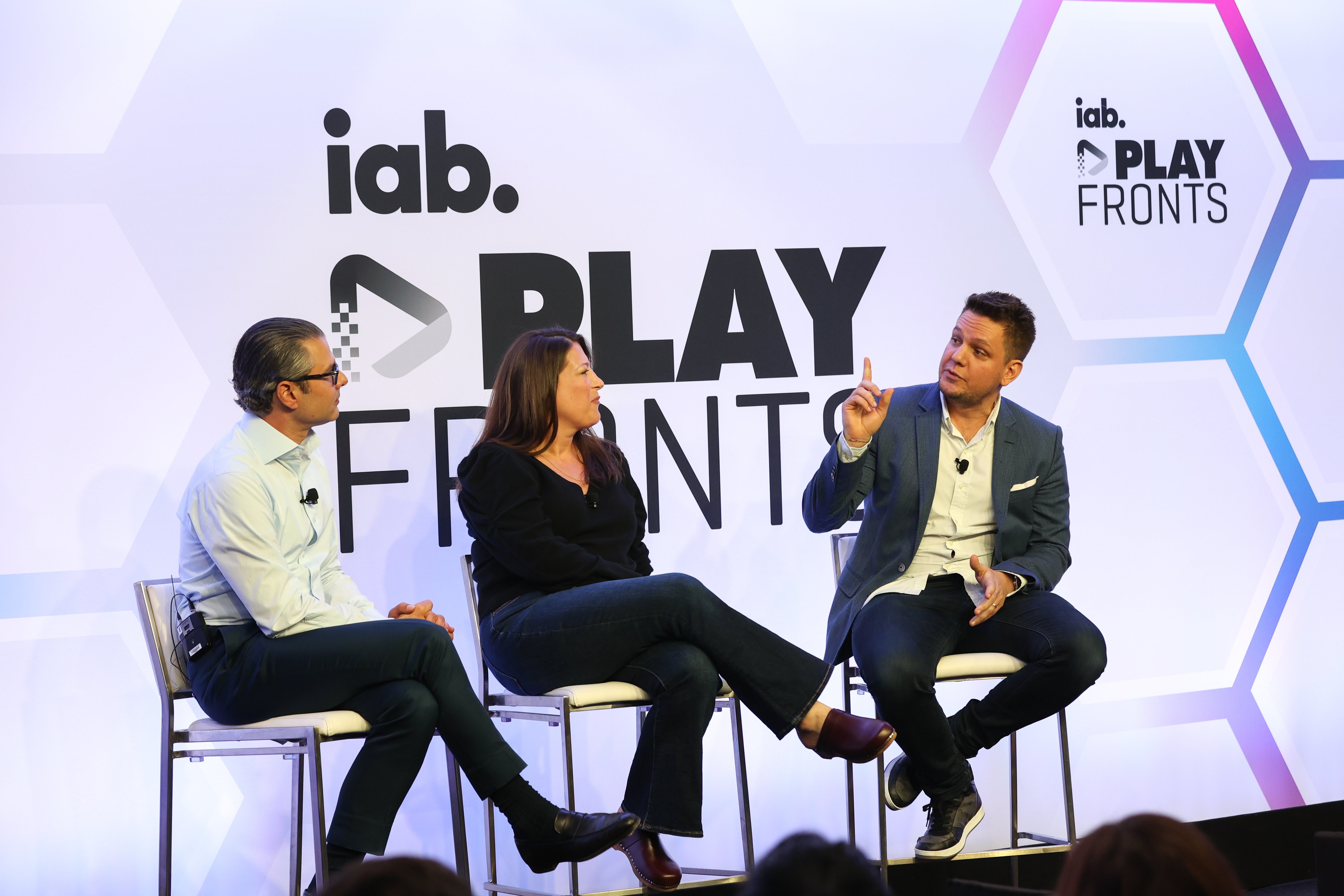 As Krishan and Ashley said, for me it's mainly about partnerships, making this a better business, making this happen faster. How many years from today will we have an IAB conference where gaming is at the core of every marketing strategy? Will it take us a year, or will it take us 10 years? For us, it's about partnerships, it's about investments with companies like WPP, Sony, HTC, and NBC who all invested in us – a different story for how you take companies public from Taiwan, Japan, the UK, and the US and bring them into the same room (Zoe, we'll need another session if you want to cover that!)
And it's not only about investment. It's about strategic partnerships. Our friends from Unity presented our partnership earlier, and a lot of other partners that we have here in the room, so that's really how we're looking at this.
We're almost out of time. Any last thing you'd want to tell this very engaged audience? (They're engaged because we see their eye-tracking - it's not only that they're viewable, they're also engaged!)

---
KB: It's super exciting that we even have this forum, and that we're connecting this platform opportunity with a marketing community in the US, and we have partners like the three of us and many more already engaged. We're investing in it, not just capital but time – personal time, my team's time, resources – which has been the formula for every partnership that we've scaled in the past. We only take on a few things, and when we take them on, we want to do them right.
We're super excited, Itamar, thank you for having me and having us as partners. David and team, thank you for organizing this. I won't say I'll see you all in a year from now, because hopefully I'll see most of you at the Newfronts when we talk about our broader value proposition, and presumably we can incorporate Anzu into that as well as we talked about earlier. Thank you!
---
IB: Ashley, last words, anything?

---
AS: My final words would just be around the gaming space for any other brands out there. It is definitely challenging, especially when you're looking for a big brand to take dollars and invest in a new space. It's scary whether it's gaming, it's metaverse, all those things, and the KPIs we discussed earlier.
My advice to you would be to use people like Anzu, use your partners to educate yourself, educate yourself on your customer, and really listen to them. That was really how I got it. I took a jet trip down to meet with our CEO, and I showed him the facts of who was playing and what it looked like, and that's really how we got there. One test-learn moved to a second test to a third test. Just show the customer data if you don't have the KPIs on your performance, and how it's on your bottom line because that data is there for sure right now.
---
IB: So, we need to end the session. There's a barcode here, you can contact us. There is no voucher for dollars like in Superbowl ads, but still, you can do it! Me and the team are here today and this week and we'd love to stay in touch, speak about gaming, and see what we can do together. Thank you, everyone!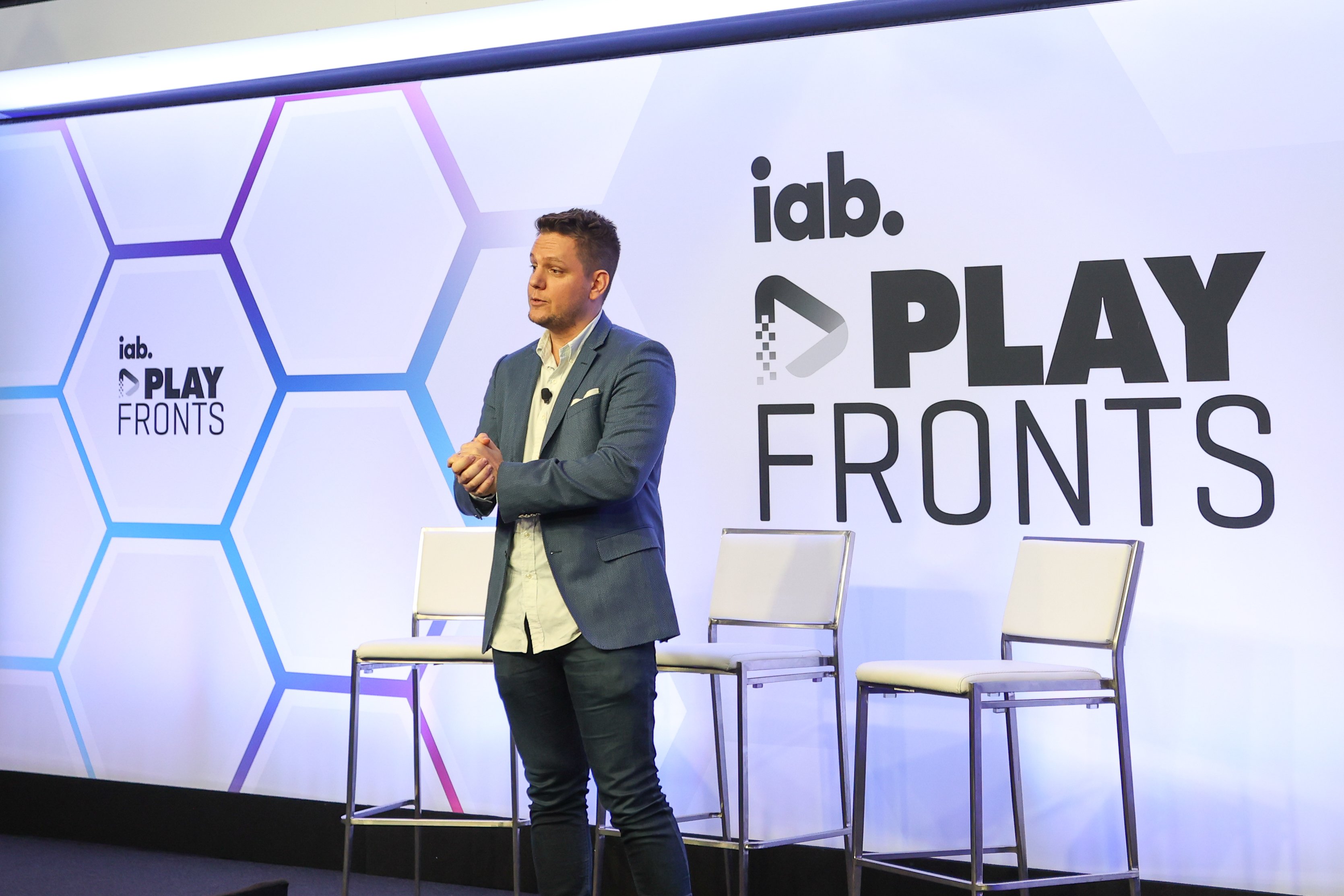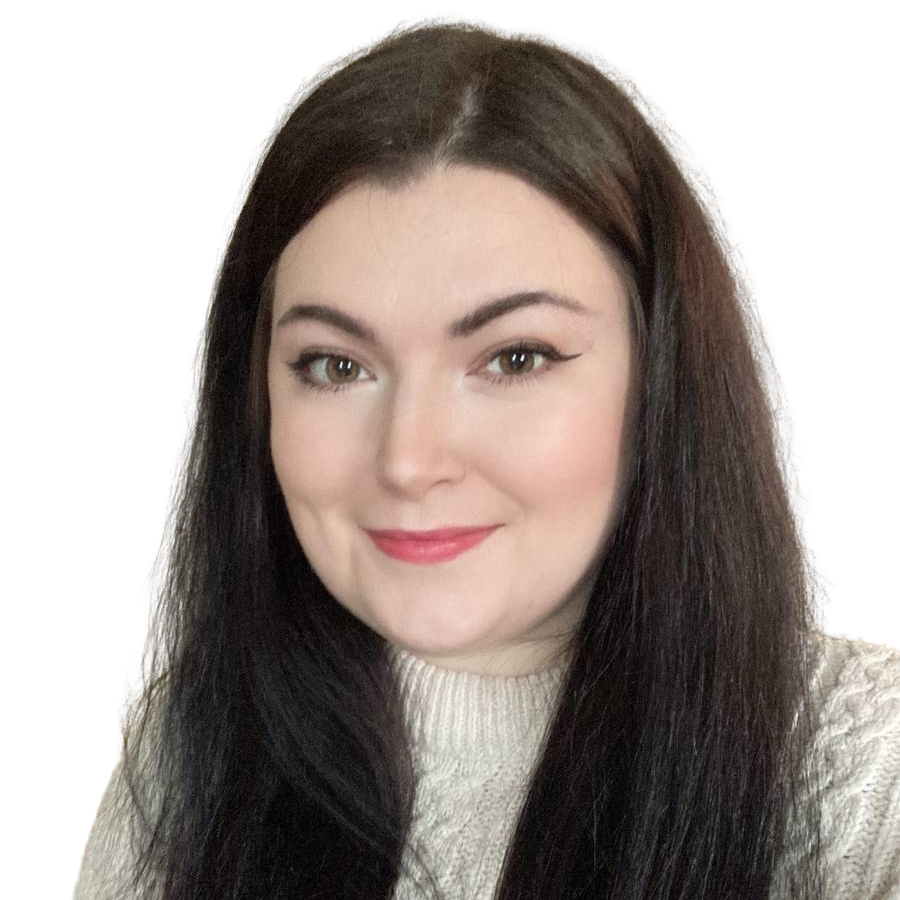 An avid gamer and writer, Kirsten has worked as a creative copywriter and content editor for startups and agencies over the past five years.
Kirsten Howarth
SIGN UP FOR OUR NEWSLETTER