>

Metaverse: The Next Grand Adventure For Advertisers With VP Marketing Natalia Vasilyeva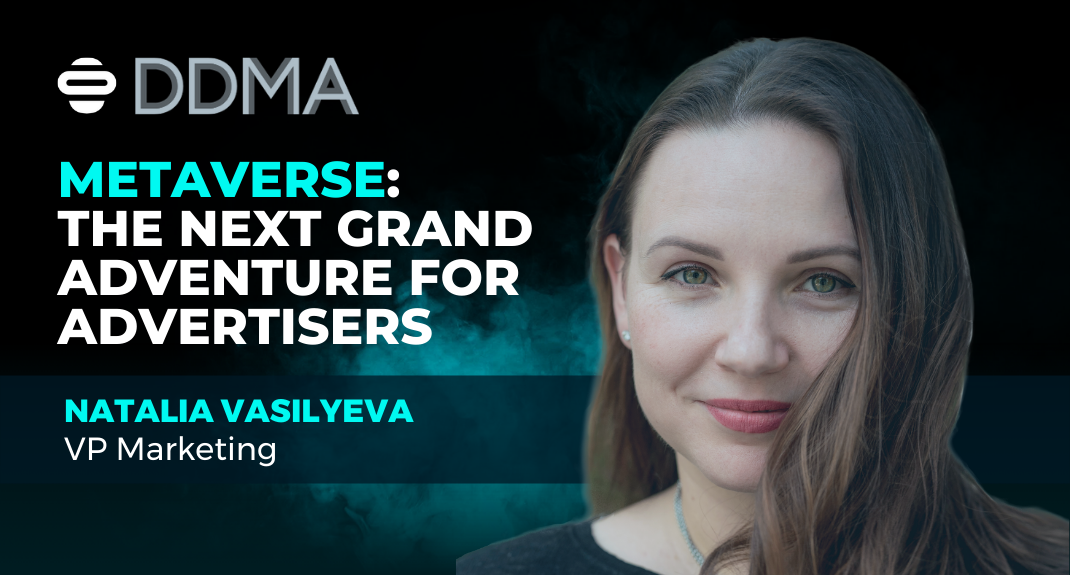 Metaverse: The Next Grand Adventure For Advertisers With VP Marketing Natalia Vasilyeva
Metaverse is more than just a buzzword -- it's becoming a new way of life for big brands, according to this week's Creative Mixer on May 10. The Amsterdam-based creative taskforce, sponsored by the Dutch Data-Driven Marketing Association (DDMA), celebrated its third edition with a live audience for the first time.
Anzu's VP Marketing Natalia Vasilyeva joined Google's Giovanni Simonetti, Frappant owner and creative director Hoftijzer, Heineken marketing manager Otto Esser, PepsiCo's Rozaliende Kriens and David Robustelli, and Mirjam Vosmeer, senior researcher of VR and Video Games at Amsterdam University of Applied Sciences. Together, the session covered massive topics surrounding the newly emerging metaverse -- what is the metaverse? How have brands been implementing successful activations within the metaverse already? What does the metaverse hold for our future as the advertising industry?


---
The Metaverse: 90 Minutes Beyond The Hype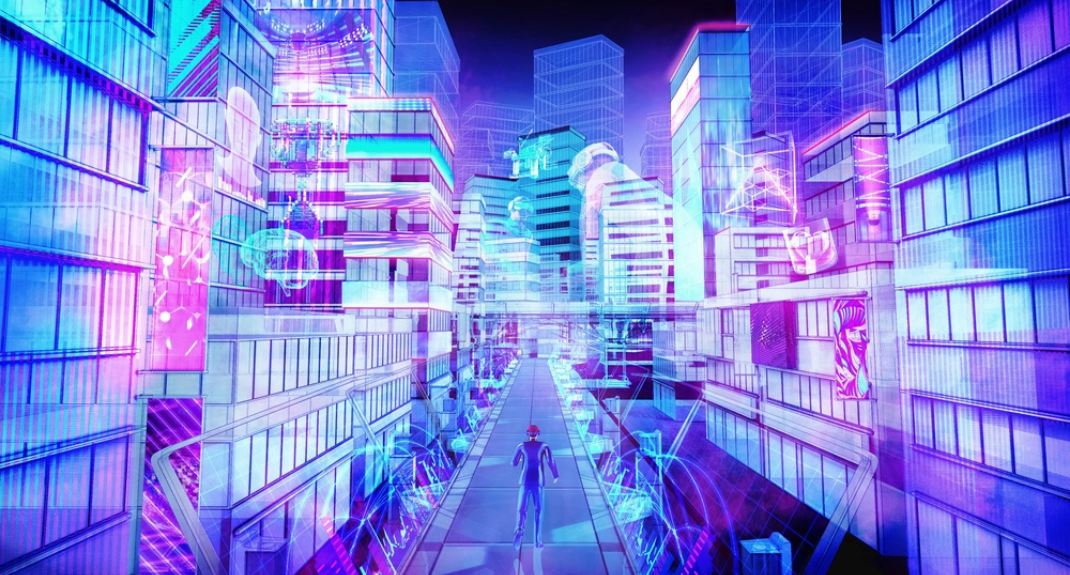 The session kicked off with a swift welcome from the session's two moderators, Google's Creative Lead in Northern Europe, Giovanni Simonetti, and the owner and creative director of Dutch advertising agency Frappant, Dennis Hoftijzer. Together, they introduced the concept of the metaverse for attendants attending both live and from the comfort of their laptops, with the aim of answering the advertising industry's burning questions about the metaverse with the help of the selection of panelists from across different verticals.
To begin, Simonetti used a quote from a popular YouTube creator MrWhoseTheBoss -- "The metaverse isn't an internet you look at through the screen, but an internet you're inside of."
"The metaverse isn't an internet you look at through the screen, but an internet you're inside of."

Arun Maini aka. MrWhoseTheBoss
YouTube creator
"The metaverse as an environment has been developed to enhance our social experience online," continues Simonetti. "There are different platforms available where you can find this approach to technology – from Decentraland to Sandbox to Roblox – and they defer from the fact that they can be centrally managed by a company or the community around it."
Simonetti elaborated by comparing our current stance with the metaverse and metaverse platforms to how people felt towards the end of the 1980s during the infancy of the internet. "We know that it will be critical for our future, but we don't know what it will look like – we don't know which trends are here to stay." He finished by telling the audience what answers the session was hoping to answer -- is the metaverse here to stay? As marketers, how can we approach that? How can we make sure that we promote our product or service in the right way, and how're we going to do that?


---
Metaverse: The Next Grand Adventure For Advertisers
Following an interactive quiz on several aspects of the metaverse from NFTs to Roblox, the session began with Natalia Vasilyeva and was moderated by Dennis Hoftijzer.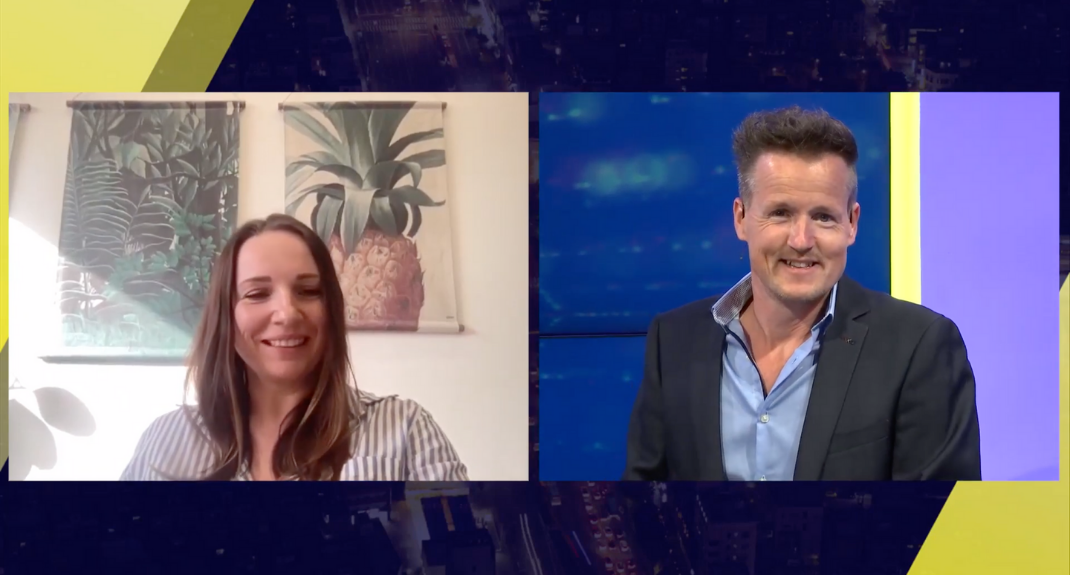 Nataliya Vasilyeva (NV): So let's get started! Thanks for having me today. I'm Natalia, VP Marketing at Anzu, the world's most advanced in-game advertising platform. Today, we'll talk about a very beautiful, mysterious, and unknown thing called the metaverse, which has been with us for a while but has just been tested during the COVID days, and now we're seeing it exploding, and we see everyone talking about it.
I'm sure if I asked every one of you in the studio what the metaverse is, you'd probably give me different answers – but most of the answers would be different pieces of the same puzzle called the metaverse. Because the metaverse is so ambiguous and diverse, we still have to explore to know and see how diverse it is. Together with the metaverse, we're also talking about the upcoming Web 3.0, and we are saying goodbye to the flat 2D web that we're used to, and we're diving in and entering the era of three-dimensional images and 3D internet that we can be part of, which is more diverse and creative. So let's embark!

The metaverse. To begin with, I would want to touch upon the core elements that are associated with the metaverse, at least today.

First of all, talking about the metaverse, all of us know that it's social – we come there to communicate, to socialize with peers, and as I mentioned during the coronavirus days, we were forced to do this, and we could do it very well. The parties, birthdays, funerals, weddings, and graduation ceremonies – all of it took place in the metaverse, so the metaverse proved that it has its place in our physical and then digital world.

Limitless – it's limitless in terms of the number of worlds, the number of users, it has limitless creative potential, so our dimension is diverse - even more diverse than we can think about.

User-defined – that's another great thing about the metaverse: the user defines their own world, their own rules, their own vicinities, and all of us can come there and build what we want and then invite our friends to join us.

Everyday – it has become part of our everyday lives. Day in, day out, millions of people spend their time in the metaverse, and you saw this judging by the number of users who spend time on Roblox and other platforms as well that we just didn't know.

Decentralized – there's no one ownership, and that's another beautiful thing about it. The ownership is distributed, and there is another notion connected to decentralized that will come soon.

Creative – I've already touched upon the limitless creative potential, it unlocks creativity and there are so many things we can do there across industries as advertisers, as marketers, as governmental establishments… that potential that we just need to leverage.

Interoperable – that's another thing connected to 'decentralized'. Basically, we are good to go on Roblox and then switch to Fortnite, and then come to Minecraft… we grapple with our belonging, our digital citizenship, and we travel from world to world to another world, which is amazing in my opinion.

Reactive – it's all about the creator-first economy, and it's about real-time. We act, and we react, and all these interactions happen in real-time.

And the last one is persistent – it's persistent in its existence, we are there every day. We just continue building it, and it doesn't go away.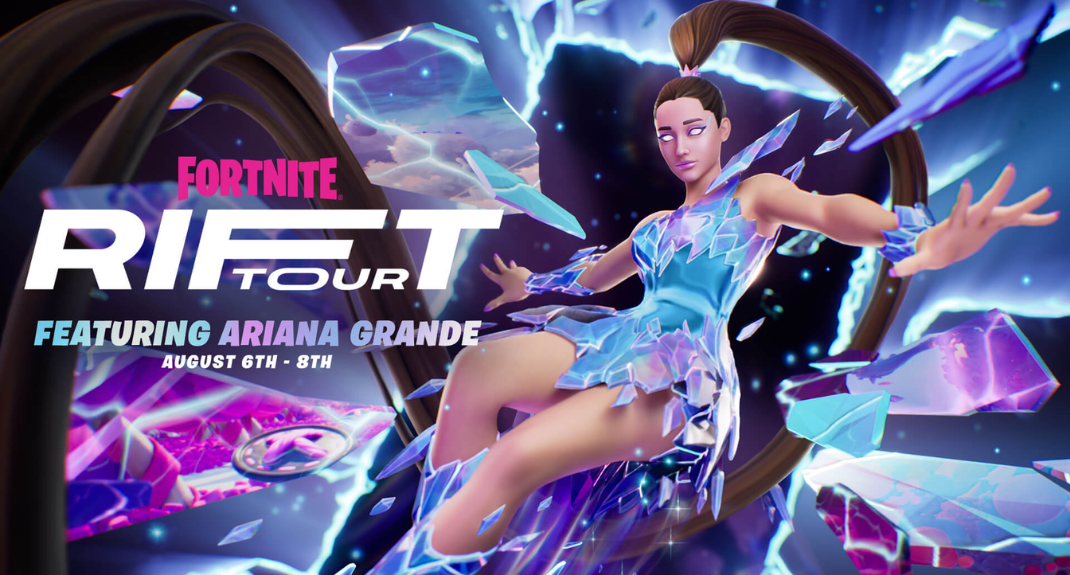 On top of that, there are even more reasons to stay in the metaverse and more reasons for advertisers and marketers across all the industries to come there and explore it – because we can do music, shopping, learning… whatever we're thinking about… theme parks, even dating! All of it is possible in the metaverse. Life happens in the metaverse, and I welcome you to try it.


"We can do music, shopping, learning, theme parks, even dating! All of it is possible in the metaverse. Life happens in the metaverse, and I welcome you to try it."

Natalia Vasilyeva
VP Marketing, Anzu
We think that gaming is first a highway into the metaverse, and also a huge entry point. There are a lot of brands and advertisers that have already started to utilize it, and I want us to have a look at the examples and the activations that have already taken place. It might help you answer the question of whether you need to be there – whether it's time for you or not yet.

Electric Daisy Carnival on Roblox – the electronic music and event promotor Insomniac came to Roblox and established the first-ever music festival on Roblox, and it was a huge success. I already mentioned that music is one of the big parts of the metaverse, and this is a big example. The new era of music festivals is taking place in the metaverse.

Marathon in Decentraland – Decentraland is another metaverse, another gaming platform that we refer to as a metaverse. Actually, rapper Fat Joe together with paralympic athlete Blake Leeper came to Decentraland and set up the first marathon that is called Degree Metathon to promote diversity and inclusion in the metaverse. In Decentraland, dozens of miles became the marathon distance and I think it's amazing! It's one of the most recent activations, by the way.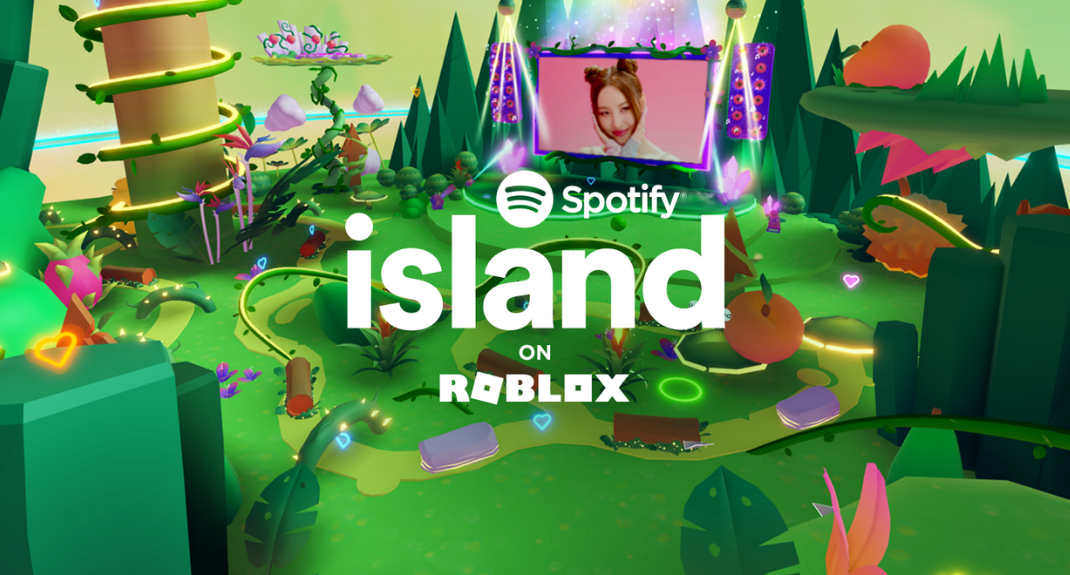 Spotify and their island on Roblox – Spotify is the first music streaming platform that came into the metaverse. They set up their own island and their own experience where they enabled users to communicate with artists, listen to their new songs, and just have fun.

Pandora is the jewelry brand that set up another island, this time in Animal Crossing (that's another game that we refer to as the metaverse). Basically, what they did is they wanted to promote their Pandora Me collection, and they set up this island where fans and gamers could try on stuff, take away stuff on top of it, and that's another beautiful thing about the metaverse. Pandora recreated one of their factories using solar batteries, showing what the jewelry creation process looks like, and that's amazing! For me as a Pandora fan, that's the best opportunity to be closer to the brand, to share their values, to touch and feel the brand and just enjoy it even more.

American Eagle came to Roblox and created their own experience, and it was a custom activation in one of the top ten experiences on Roblox, Livetopia. They did it together with Anzu, so we helped them to execute it. Both the brand, Livetopia, and we were surprised to see how much traction we got and how many new users Livetopia got thanks to the activation.
It's more proof that gamers and American Eagle fans want to be closer to the brand, and it's a great way for them to try on the new collection, enjoy activations introduced by the brand, and fall in love with the brand even more. I have spoken about examples from across different verticals for you to understand that it doesn't matter what kind of vertical you're from, the metaverse is open to everyone and there are a lot of creative ideas that you can explore.

I know that the custom stuff takes a lot of time and finance and resource management, and I just want to highlight another way to touch base in the metaverse – these are the kind of standard in-game banners and videos, and there are a few examples that we executed with some other advertisers inside Roblox. This is a campaign by HBO, and this is a campaign by Samsung. I just want to highlight that all of these brands are from different categories, and they just wanted to try the metaverse with the right thing for them, and they just tried it with a standard banner that can be created in a few days and does not take half a year in development. My idea is that you just need to give it a try, try a this-or-that activation, and test it to see how your audience reacts.

I want to finalize with a few thoughts from us, for you to think about the beauty of the moment, and us as the industry and as individuals and marketers being able to shape the metaverse. This window won't last forever, but we have the luxury to influence and decide what we want to see in the metaverse, what we don't want to see in the metaverse, and in what way. There are some points that I wanted to bring up and make you think a bit and then decide.
"This window won't last forever, but we have the luxury to influence and decide what we want to see in the metaverse, what we don't want to see in the metaverse, and in what way."

Natalia Vasilyeva
VP Marketing, Anzu
So, user-generated content. Creator economies will reign in the metaverse and outside the metaverse. If you're a brand that's still afraid of user-generated content, you can't avoid it! Gamers don't just want to sit back anymore and watch the activations – they want to be part of them! They want to shape them. They want to influence them. They want to touch, feel, have fun, play on your tennis court, swim in the pool that you created, or do stuff together with their friends, as Pandora did for example.
You need to know about it if you're up for the metaverse. We don't know what and how advertising will look in the metaverse – most chances, it won't be the advertising that we're used to. I think that's the most beautiful thing about advertising to get to the next stage – you have a chance to influence, shape it, and build it the way you think works for your brand.

Incremental value. I think we're at the point as marketers to think and measure omnichannel. If you want to have one activation and calculate and measure the ROI of this specific activation, it might not be the best approach because it might not bring you the ROI you would want. I do encourage marketers and advertisers to start thinking about their marketing mix together and see the incremental value and cumulative ROI, so to say, that this brand awareness campaign or activation that you invest a lot of time and money into would bring to your brand's sales strategy in the long-term.

Data and measurement. We need to be able to build metrics on the go, and I think we already mentioned in the beginning that the metaverse is in its infancy. Advertising and brand activations and communication within the metaverse is also in their infancy. As with every new emerging channel, we need to define the metrics. That's why I encourage you again to be a part of it! Start to help build the data and measurement tools; what we want to see there; what we don't want to be there.
Just one thing to remember – you might not see the metrics that you're used to seeing in other channels, and it's absolutely fine. We just need to work as an industry to define the right metrics for the 3D world, for the metaverse, for the new requirements and involving user behaviors and requests.
Last but not least, I think I've already mentioned this – the present and future. It's about being in the metaverse now to build the future of your activations, of your presence within the metaverse, and the way the metaverse would look like and would perform. This opportunity window would not be open forever, and that's something we need to remember.

I think I helped you at least to answer if it's the right time to enter the metaverse – and my answer would be yes!


---
Q&As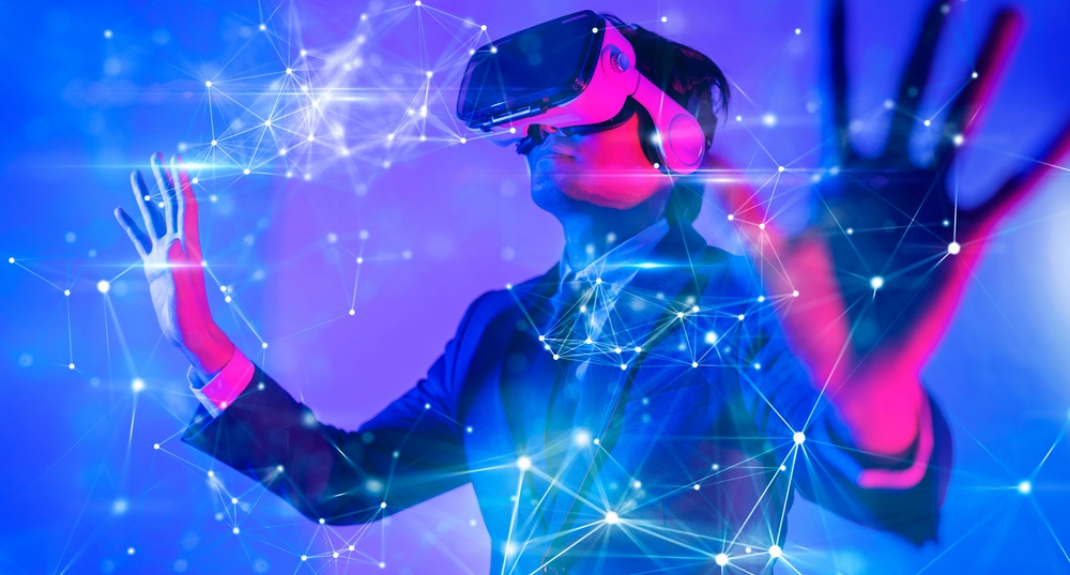 Following Natalia's presentation, Dennis Hoftijzer opened the floor to questions from members of the audience.
"Who are the users currently? What are the gamers, and what is their profile?"

"I mentioned that there are many entry points to the metaverse – it's not only gaming. So if you asked Meta about entry points, they would say it's VR for example, and then we're talking about the VR user base.

At the moment, probably the most active users are gamers, but there are fashion shows that take place in the metaverse. We already mentioned that there are so many activations like marathons and things like that, that allow you to invite more and more users, not only gamers. I just read the Wunderman Thompson report that came out just recently, and according to that, 74% of people around the world are familiar with the metaverse in 2022. In contrast, only 32% of people were familiar with the metaverse in 2021. To answer your question, I think it's evident that it's not only about gamers."

"Do you have any insights into average marketing investments versus the average reach? You already said the metrics are different. Can you measure how many people and the number of people who actually see or use it in virtual worlds?"

"It depends on the platform. It really depends on the metrics that the platform shares. In general, obviously, the game developers – the creators of the metaverses – know the number of users and their DAU and MAU which give us good evidence of how many people saw the activation, so it can be measured. If we're talking about the activation, we're not talking about one-day or two-day activations, right? So in terms of the reach, it's easy to measure reach. When it comes to details like geo and age, it depends on the platform if it's available – again limited to this or that metric depending on the platform. But the reach is obviously possible to measure."

"Who or what makes the rules in the metaverse?"

"I would say both users and platforms, and I'll explain why. We're talking about sensitive ages - kids - and privacy needs to be first. Platforms are very, very strict and they take it very seriously when it comes to privacy, and making sure that an advertiser or a creator who is in the metaverse needs to abide by these rules. It's the platform, and I think it's the best approach. Obviously, it's influenced by society, by parents who're happy or not happy, and on the other side, these are the creators because obviously they also have a lot of freedom when it comes to certain rules within their own experience."



---

Don't miss out on the rest of the session, featuring two incredible case studies from Heineken and PepsiCo, as well as an academic deep dive into the metaverse.

Watch the full session on DDMA's YouTube channel.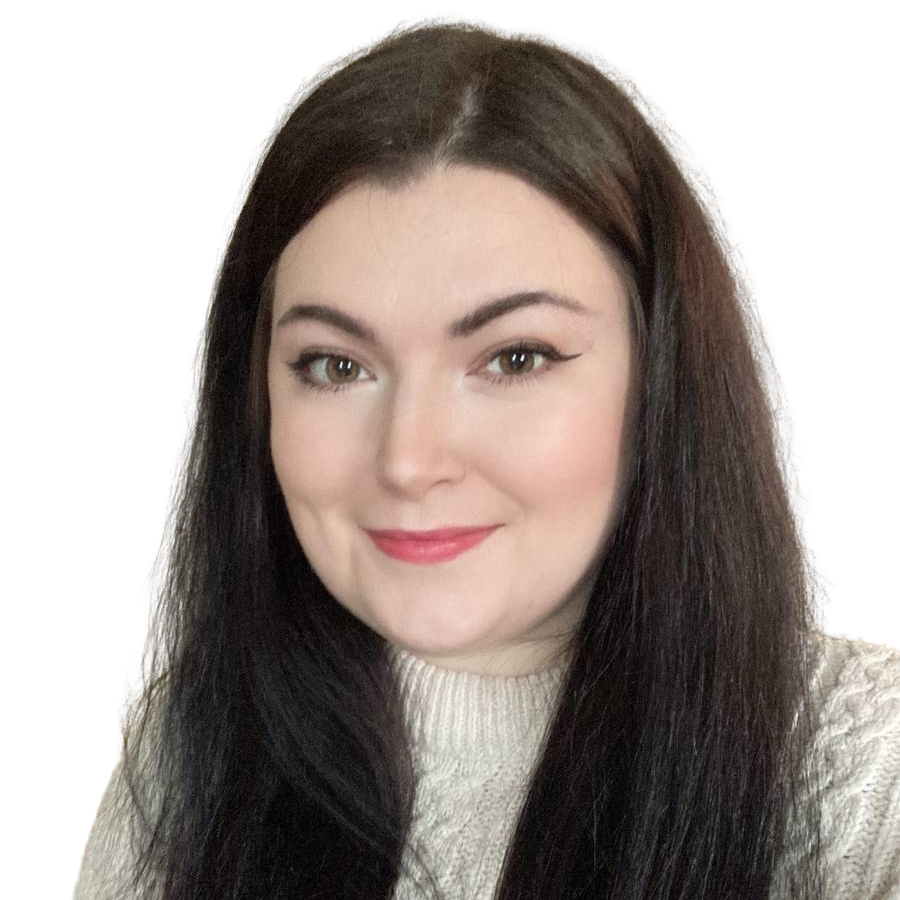 An avid gamer and writer, Kirsten has worked as a creative copywriter and content editor for startups and agencies over the past five years.
Kirsten Howarth
SIGN UP FOR OUR NEWSLETTER